[TOC-Bar-Thu-2018]
Plenaries Have Been Chosen from Outstanding SIG Submissions
They start TODAY from 8:00 am!
CLP 2018's six plenary speakers and subjects have been selected from a plethora of SIG proposals.
Today the first three take place in the Grand Sierra from 8:00am—Plenary 1, President's Symposium, Part 1.
From the Palliative Medicine & Psycho-Oncology SIG: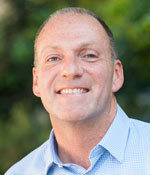 "Neural Regulation of the Cancer Genome"
Steve Cole, PhD, is professor of Medicine and Psychiatry and Biobehavioral Sciences, UCLA School of Medicine.
Dr. Cole introduces the session: "This talk will summarize what we have learned over the past decade from medical and laboratory research on how stress and the nervous system influence tumor biology at the molecular level, and review emerging results from clinical-translational studies that attempt to block such effects. Inhibiting neural support for tumor progression represents a new therapeutic opportunity to protect the health and well-being of cancer patients in the highly stressful context of cancer diagnosis, therapy, and survivorship."
From the Telepsychiatry SIG: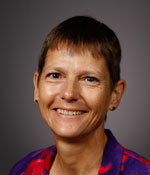 "But It's Not Face-to-Face! How a Better Understanding of How Humans Interact with Technology Can Enhance the Quality of C-L Telepsychiatry Consultations"
Elizabeth Krupinski, PhD, is professor, and vice-chair for Research, Department of Radiology & Imaging Sciences, Emory University.
Dr. Krupinski introduces the session: "Telemedicine is not about the technology but about the people. This is true, but a successful telemedicine encounter uses technology in an environment quite unlike the traditional face-to-face visit. Thus, in order to optimize the telemedicine experience we need to consider the technology and the human part of the human-technology interface equation.
"When designing a facility or office for telemedicine, there are several things to consider from a human factors point of view. This is true on both ends of a consultation—where the patient is and where the consultant is. This goes far beyond simple user satisfaction.
"This talk will explore some aspects of how to optimize the telehealth environment and how to assess the quality of the encounter by focusing on the human-technology system interaction and integration within the broader health care enterprise. It will provide an overview of how human factors affect the delivery of telehealth services and what principles and practices can be applied to address these issues.
"Topics will include an introduction to human factors emphasizing key concepts such as usability and reliability of technology, illustration of human factor problems encountered, their impacts on patient and provider acceptance and what can be done to mitigate these impacts."
From the Cardiovascular Psychiatry SIG: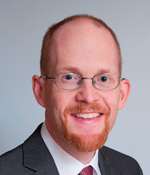 "Positive Psychology Interventions in Patients with Medical Illness: The Hype and Hope of Happiness"
Jeff Huffman, MD, FACLP, is director, Cardiac Psychiatry Research Program, Department of Psychiatry, Massachusetts General Hospital.
Dr. Huffman introduces the session: "This presentation will describe the rationale for, and development of, interventions to promote well-being in patients with medical illness. Optimism, gratitude, positive affect, and other well-being-related constructs are prospectively linked with superior medical outcomes, above and beyond the adverse effects of depression. Yet, it is not clear whether a program to promote well-being in persons with medical illness can actually increase well-being, and, even if it does, whether this will lead to better health. This presentation will outline the promise of such programs and will also describe the potential perils associated with this work, including 'overhyping' such interventions when the evidence thus far is limited."
[TOC-Bar-Thu-2018]