Posters Show the Depth and Breadth of Our Experience
—and they're on display starting TODAY!
From a collaborative care clinic for survivors of human trafficking, to psychosis induced by cannabis oil, to the effects of new designer drugs available on the internet… topics covered by the 145+ posters at CLP 2018 demonstrate the breadth and depth of our knowledge and experience.
All posters, arranged into major topic groups, are on display from today at 12:00 noon through Friday 12:00 noon in the Caribbean Ballroom of the hotel.
Many of the posters are presented by trainees, so the dedicated program time slot of Thursday early evening (5:15–7:45pm) is your opportunity to interact one-to-one with the future leaders of our field.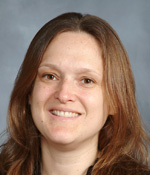 Here, repeated from the October issue of ACLP News, is a random selection of what's on offer with supportive comments from one of the organizers, Janna Gordon-Elliott, MD, FACLP. We'll have more from other topic groups in tomorrow's newsletter.
You can make your choice of must-see posters in advance. All poster abstracts can be reviewed online.
Cardiology, Immunology & Endocrinology — #017
Changes in Heart Rate Variability in First-episode Drug-naïve Adolescents with Major Depressive Disorder: A 12-week Prospective Study
Presenting author: Moon-Soo Lee, MD, head, Department of Psychiatry, Korea University
Major depressive disorder (MDD) is a common mental disorder, the onset of which frequently occurs during adolescence. While differences in heart rate variability (HRV) between depressed and healthy patients have previously been observed, results have been inconsistent. This study investigates the features of HRV in adolescents with MDD.
The authors recruited first-episode, drug-naïve, adolescents aged 13-18 years who had been diagnosed with MDD, and healthy age-matched controls. HRV was measured before and after a 12-week antidepressant treatment. They also tried to find correlation between HRV measures and depression rating scales.
Fifty-seven participants were included (31 in a patient group; 26 in a control group). The patient group showed a lower normalized high frequency (HF norm), a higher normalized low frequency (LF norm), and a higher LF/HF ratio than did the control group. After treatment, LF was significantly decreased within the patient group compared to baseline. Hamilton Depression Rating Scales and Children's Depression Inventory scores were positively correlated with LF norm and LF/HF ratio, and negatively correlated with HF norm.
The authors concluded that an imbalance of the autonomic nervous system might be a meaningful feature of adolescent MDD, and HRV might represent a potential biological marker for pathophysiological changes in MDD.
Dr. Gordon-Elliott: "Diagnosis and management for depression remains an incomplete science—for youngsters even more than adults—with few biomarkers or other distinguishing features to guide early detection and treatment. The authors describe a study where they probe a potential biomarker to follow treatment in depression among children and adolescents. Such data will contribute to knowledge that may help to identify, direct treatment, and follow response in individuals with depression, with implications for better understanding of the pathophysiology of depression and the development of new treatments. This is an exciting example of a study that takes advantage of the role of the C-L psychiatrist, who can collaborate with clinicians and scientists from a range of specialties to advance medical knowledge."
Collaborative & Integrated Care — #023
THRIVE: Our Collaborative Care Clinic for Survivors of Human Trafficking
Presenting author: Lujain Alhajji, MD, C-L psychiatry fellow, University of Miami
Human trafficking involves the use of force, fraud or coercion to exploit individuals or groups in performing forced sex or labor. Victims and survivors of human trafficking experience mental health issues including posttraumatic stress disorder (PTSD), depressive disorders, anxiety disorders, and substance use disorders. However, they often have many barriers and challenges in accessing care, including cultural barriers, isolation, feelings of guilt and shame, difficulty in trusting others, a fear of being criminalized or arrested, and a lack of knowledge of their rights as victims.
The University of Miami THRIVE (Trafficking Healthcare Resources and Intra-Disciplinary Victim Services and Education) clinic is a multi-disciplinary, trauma-informed, collaborative care clinic where survivors of human trafficking can access comprehensive health care—including primary care, gynecological and psychiatric services—as well as case management and peer support outreach coordination. The patients are usually referred to the clinic through identification in the hospital or emergency room, the US Department of Homeland Security, or the Miami-Dade County State Attorney's Office.
Fourteen female patients, with an average age of 31, were referred to and actively followed by the mental health team. All but one patient had a history of sexual abuse during childhood. Nine patients experienced sex trafficking, three forced labor, one both sex and labor trafficking, and one experienced forced-drug-smuggling as a "body packer." All 14 patients suffered from PTSD, with the most common comorbidities being major depressive disorder and substance-use disorders. Some also suffered from panic disorder, bipolar I disorder, attention deficit hyperactivity disorder, eating disorders, and personality disorders.
The treatment approach was trauma-informed and tailored to the patients' needs. It included mental health screening, medication management, individual psychotherapy including trauma-focused cognitive behavioral therapy, dialectical behavioral therapy, motivational interviewing, and appropriate referral to facilitation, inpatient detoxification units, and residential and outpatient substance-use rehabilitation.
The authors concluded that human trafficking is a public health issue that deserves attention from all medical providers and especially psychiatrists. THRIVE's collaborative care model holds a potential to identify more vulnerable patients and improve health care access through collaboration with health care providers, local agencies, and local shelters.
Dr. Gordon-Elliott: "The authors describe their integrated health care model that addresses the many needs of a vulnerable population. Focusing on a highly topical issue, this poster will disseminate information to our community, with potential to enhance awareness and attitudes, and engage others who might be working in analogous settings. The THRIVE program provides a terrific example of the breadth of C-L psychiatry, serving patients, medical systems, and society."
Delirium & Catatonia — #141
ECT and Catatonia: Legal Challenges and Implications
Presenting author: Becky Wu, MD, resident, Temple University Hospital, Philadelphia
Electroconvulsive therapy (ECT) is the gold standard treatment for catatonia unresponsive to pharmacological therapy. However, due to its nature, many patients are unable to provide consent. The legal and ethical obstacles involved in initiating ECT through the court system often lead to delays in treatment and development of significant medical comorbidities.
The authors present a clinical vignette of a 48-year-old woman with a history of schizophrenia admitted to hospital with catatonia. She required urgent ECT but was unable to provide consent and did not have a designated health care proxy. Treatment with ECT was delayed due to legal challenges in appointing guardianship and obtaining court-ordered ECT.
Unlike surrogate consent for medical and surgical procedures in incapacitated individuals, surrogate consent for ECT is held to a special standard, which varies from state to state. In Pennsylvania, legal guardians for incapacitated patients cannot provide consent for ECT unless specifically granted by a court order. Pennsylvania law places such consent in the same category as consent for abortion, sterilization, psychosurgery, or removal of healthy body organs.
"Even those of us who have not faced this particular scenario before will find that this case resonates with our sense of what makes our work so difficult, and what drew us to C-L psychiatry to begin with!"
—Dr. Gordon-Elliott
The woman in the vignette developed a saddle pulmonary embolism prior to obtaining consent for ECT—one of many possible medical complications from refractory catatonia. While ECT is now regarded as safe and standard care for refractory catatonia, the laws regarding consent for ECT do not reflect this. Categorizing ECT with deeply personal procedures (abortion, sterilization, etc.) not only stigmatizes ECT but also restricts access to this vital treatment, say the authors.
"Despite acceptance as evidence-based treatment for refractory catatonia, ECT access remains difficult due to legal restrictions," they say. "These laws were established to protect patients' rights. However, they also restrict access to potentially life-saving care, which can lead to devastating medical consequences. A clinician's duty is to strive for balance between patients' autonomy and beneficence in order to provide optimal care. Future efforts should be aimed at advocating for guardianship laws to reflect ECT as on par with other medical and surgical interventions."
Dr. Gordon-Elliott: "This poster will present an emblematic C-L psychiatry case—one that captures the complexity of the work C-L psychiatrists do, from the challenges of diagnosis and treatment, to the legal and ethical principles that guide and bind management, to the art of providing optimal care in high acuity multidisciplinary settings. Even those of us who have not faced this particular scenario before will find that this case resonates with our sense of what makes our work so difficult, and what drew us to C-L psychiatry to begin with! The authors will contribute their experience and insights to this educational case and discussion."
Neuropsychiatry, Neurodevelopmental & Neurocognitive Disorders — #039
Acute Onset of Temper Tantrums in a Preschooler—an Enigmatic Case of Anti-NMDA Receptor Encephalitis to the Consultation-Liaison Team
Presenting author: Sree Latha Krishna Jadapalle, MD, child and adolescent psychiatrist, Cape Fear Valley Medical Center, Apex
Anti-NMDA receptor encephalitis was initially described in 2007 among female patients with paraneoplastic etiology, especially ovarian teratomas. Over the last few years it has been increasingly diagnosed in the pediatric population. In children and adolescents, tumor is less likely to be the etiology and the initial presentation seems to vary from case to case, adding to the diagnostic dilemma.
Evidence to date suggests that anti-NMDA receptor encephalitis in children initially presents as neurological symptoms like seizures, but in adolescents and adults a psychiatric presentation is most common. Research shows that early detection and treatment have significant impact on prognosis. "As it is known to have neuropsychiatric presentation, it is crucial for psychiatrists to have a high index of suspicion for this disorder and thus avoid delays in diagnosing and treating this problem, so reducing the risk of serious complications," say the authors.
They report the case of a preschool child who presented to their local emergency room with a two-week onset of worsening temper tantrums. The Child and Adolescent C-L team was consulted by the emergency department (ED). The presentation was not consistent with any primary psychiatric diagnosis. A neurology consultation was also made by the ED to further evaluate the acute behavioral and mental status changes. Medical floor admission was pursued for further work-up and monitoring. Hematological, biological, and infectious work-up, as well as imaging studies and the initial neurological exam, were negative. Over a few days, neurological symptoms gradually evolved and further work-up confirmed NMDA receptor encephalitis.
The patient was started on IV steroids resulting in drastic improvement in temper tantrums and neurological symptoms.
In this case, the primary presentation was behavioral changes with no initial neurological deficits, nor any other symptoms suggestive of any medical etiology which complicated the diagnostic assessment and work-up. Later onset of neurological symptoms prompted further work-up which confirmed the diagnosis of anti-NMDA receptor encephalitis.
"Due to the low prevalence of this disorder, early detection and treatment initiation remains a challenge," say the authors. "This case adds to the current knowledge of atypical presentations of anti-NMDA receptor encephalitis in younger children, alerting and warranting the attention of psychiatrists to consider it in differential diagnoses when evaluating young children with acute behavioral changes with no prior psychiatric problems."
Dr. Gordon-Elliott: "The content and implications of this poster are significant. To start, the authors describe a clinical presentation in children that is initially atypical for anti-NMDA-receptor encephalitis, providing a valuable educational pearl. Secondly, the case highlights one of the core challenges that C-L psychiatrists face in their work—balancing being always on the alert for rare phenomena while taking caution to not expose patients unnecessarily to extensive medical interventions. The knowledge disseminated through this poster has the potential to impact the clinical practice of members of our community and, in turn, enhance patient outcomes and the performance of our medical systems."
Organ Transplantation & Surgery — #096
Opportunity May Knock Twice: Acting as a Living Organ Donor a Second Time
Presenting author: Susan Abbey, MD, FRCPC, FACLP, psychiatrist-in-chief, University Health Network, Toronto
After a successful donation, donors sometimes ask to donate again. The authors' presentation describes living donors who have successfully donated both a liver and a kidney.
Five such donors were identified. Three first donated a kidney and two first donated a liver. The donors described altruistic motivations for donation and how the positive outcome of their first donation contributed to their decision to donate a second organ. They reported strong benefits from donation on their own lives.
Authors concluded that the request to act as a living donor on a second occasion may be appropriate and may offer further benefits to donors.
Dr. Gordon-Elliott: "Dr. Abbey, bringing her extensive clinical experience, presents to us initial insight into a fascinating phenomenon that those of us, even those working in transplant, may never see—solid organ donors who donate more than once. In identifying this group, the authors begin a process that may allow for further exploration of the values, experiences, and personality traits that motivate individuals towards altruistic donation, as well as the relevant vulnerabilities that might put them at risk. With an increasing number of patients who currently await organ transplant for their well-being and survival, insights from this presentation have the potential to enhance the selection and outcome of living donors."
Practice, Systems & Administrative Psychiatry — #075
Consultation-Liaison Psychiatry Service Participation in Responding to Behavioral Emergencies in the General Hospital
Presenting author: Jennifer Hanner, MD, MPH, director of Consultation-Liaison Psychiatry, Tisch Hospital, NYU Langone Medical Center
Safety is a quality measure in academic medical centers. Tisch Hospital sought to improve safety and manage behavioral emergencies most effectively by convening a dedicated team with expertise in behavioral management and de-escalation. In the first year, the feasibility and impact of a coordinated interdisciplinary effort was assessed. Participation of the C-L Psychiatry service was included to help with behavioral and medical management, also enabling earlier assistance with differential diagnosis and follow-up recommendations, including formal consultation.
The Behavioral Emergency Response Team (BERT) used an approach to crisis management developed on an inpatient psychiatric unit. It was also designed to model the hospital's medical rapid response system, with emergency management as well as rapid diagnostic assessment. The team was timed to respond to behavioral emergencies within five minutes. The BERT psychiatric nurse functioned as the team leader, directing appropriate interventions including de-escalation, pharmacologic intervention, and utilization of restraints when imminent danger required. The C-L psychiatrist obtained collateral from the primary team and generated a differential for the etiology of the behavioral disturbance, recommended medication as indicated, and offered initial follow-up recommendations. Following the crisis management, a debriefing was held with the primary team. Formal psychiatric consultation was always offered and often followed the BERT intervention.
During the first year of the initiative there were 454 requests for BERT responses. Delirium and/or dementia was diagnosed in 169 cases (37%), with substance use disorders, including complicated withdrawal delirium, in 86 cases (19%). The inclusion of the C-L service enabled the earlier involvement of psychiatrists in the clinical management during and in follow-up to the crisis responses.
Data collection identified a disproportionate number of patients with delirium-related symptoms. When associated with agitation and disruptive behavior, delirium increased risk of injury for patients and staff. Longer time to C-L Psychiatry referral has also been associated with increased length of stay in medical inpatients. C-L Psychiatry service participation in the hospital's behavioral emergency response system provided a means of increasing staff safety, as well as enabling earlier formal consultation on identified cases of delirium, potentially improving quality of patient care through an impact on length of stay.
Dr. Gordon-Elliott: "With the severity of behavioral health issues in medically hospitalized patients increasing in recent years, due to shifts in how and where treatment is provided, the safety of everyone in the health care environment is a critical matter urging attention. The C-L psychiatrist is often involved in incidents of behavioral aggression, during or after the fact, but little is known about the most effective and efficient way to provide a framework for enhanced safety in our hospitals. This poster offers our audience an example of a model to address this problem, from the authors' recruitment and utilization of resources, to their initial data describing the scope of impact of their program. Our community will benefit from their experience, with this presentation offering an opportunity for further discussion, sharing and innovation in this area."