[TOC-Bar-Wed-2018]
Posters Show the Depth and Breadth of Our Experience
—and they're on display starting TODAY!
From a collaborative care clinic for survivors of human trafficking, to psychosis induced by cannabis oil, to the effects of new designer drugs available on the internet… topics covered by the 145+ posters at CLP 2018 demonstrate the breadth and depth of our knowledge and experience.
All posters, arranged into major topic groups, are on display from today at 12:00 noon through Friday 12:00 noon in the Caribbean Ballroom of the hotel.
Many of the posters are presented by trainees, so the dedicated program time slot of Thursday early evening (5:15–7:45pm) is your opportunity to interact one-to-one with the future leaders of our field.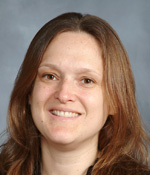 Here, repeated from the October issue of ACLP News, is a random selection of what's on offer with supportive comments from one of the organizers, Janna Gordon-Elliott, MD, FACLP. We'll have more from other topic groups in tomorrow's newsletter.
You can make your choice of must-see posters in advance. All poster abstracts can be reviewed online.
[Posters-part1-2018]
[TOC-Bar-Wed-2018]