Incoming President Sets Out His Initiatives Blueprint
'My overall aim is to build on our proud heritage'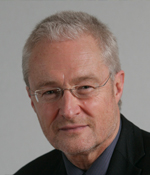 "I am deeply honored to be incoming president of our Academy and also to be both following in the footsteps of Rebecca Weintraub Brendel, JD, MD, FACLP, and working with Maria Tiamson-Kassab, MD, FACLP, as president-elect.
"To introduce myself, I am a psychiatrist working at Oxford University in the UK and I lead the C-L Psychiatry service at Oxford University Hospitals. I have been privileged to have been a member of our Academy for more than 20 years.
"As incoming ACLP president, my main overall aim is, building on our proud heritage, to support our members in providing the best care for the patients who need them.
"How will we do this? I shall be working with our terrific Board, our committees and our SIGs to deliver a number of initiatives:
"First, is education. This is paramount. We will continue to help our members to develop their practices and services by further improving the education we provide. We aim both to enhance the educational quality of our meeting and to expand what we offer between meetings by developing more webinars and other technology-enhanced ways of learning.
"Second is profile. We will continue to advocate for a higher profile for our work and greater recognition of the value C-L Psychiatry adds to medical care. We will do this in every forum we can. This will include developing our relations with the APA and AMA.
"Third, is research and innovation. We will continue to support the research that underpins our practice and the researchers who do it. As a clinical researcher, and former chair of our research committee, I am strongly committed to making sure our specialty continues to innovate. Innovation is our future.
"I am currently conducting a 3,000-patient randomised trial of proactive C-L Psychiatry for older medical inpatients. So I know just how hard it is to deliver the large studies that we need to inform our practice. We can support the researchers doing this work for our field by making our organisation as welcoming a home for researchers as it is for clinicians. The ACLP Foundation is already helping us to do this. Since 2016, it has generously funded the Research Professor Programme, which brings a leading researcher to our meeting each year and links them with mentorship of ACLP early-career researchers.
"Fourth, we are an international organization. Our vision extends beyond the US. We must work to deepen our strategic partnership with organisations such as the European Association of Psychosomatic Medicine (EAPM). As a member of the EAPM Board, I am well placed to make that relationship work. More than 50 ACLP members attended last year's EAPM meeting in Rotterdam and we hope even more will attend the exciting looking 2020 meeting in Vienna.
"Finally, and perhaps most importantly, our annual meeting. We have a great meeting. It is the main thing we do. So we will focus on its development to make it even bigger and even better, whilst also taking care to keep the warm community feeling that makes it special. And, for your calendar, the 2020 Academy meeting will be in Phoenix, Arizona, with a theme of Delivering Our Vision of Integrated Care. That is what you do every day. It will be easy to get to, wonderfully warm and, as always, a great meeting. So do come.
"So overall, our Academy is moving rapidly from being a small club to being a major professional organization with almost 2,000 members and a developing profile in health care. The Academy has much to do, as it gets bigger and more professional. We now have a Board with a more transparent process for applications to it and we are clarifying our committee structure. We have energetic SIGS. We need to continue to make our Board and committees and SIGS as efficient and effective as possible to deliver the maximum benefit for our members, whilst remembering and valuing the time of those who serve on these without payment.
"Going forward, ACLP has some important decisions to make: What is the future of our journal Psychosomatics as we say goodbye to its long-serving editor Ted Stern, MD, FACLP? How, and in what way, do we engage with our partner disciplines in delivering patient care; internal medicine, nursing, psychology and others? And importantly, which are the best ways to ensure future recruitment into our specialty and organization?
"There is a lot to do. It is going to be another great year."