President's Symposia Will Explore the Future of C-L Psychiatry
Eminent Leaders in Psychiatry Make Their Predictions
The first president's symposium is today from 8:00 AM – 9:30 AM in the Grande Ballroom.
Plenary sessions will focus on the meeting theme, The Future of the Subspecialty, bringing together leaders in Psychiatry to predict and explore what the future holds for C-L Psychiatry.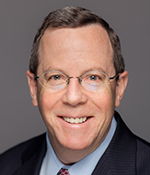 Edward Hundert, MA, MD, a leader in higher education for more than two decades, and dean for medical education at Harvard Medical School, will engage the question ofhow medical schools will change to train the psychiatrist of the future. His presentation, Educating for an Unknown Future: Training our Learners for…What? will discuss rapid changes in medical education, the field of Psychiatry, and the organizational structures of health care delivery—and why it is hard to know how to approach the training of the physician or psychiatrist of the future.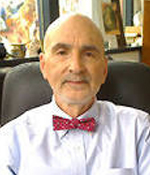 Wade Berretini, MD, PhD, Karl E. Rickels professor of psychiatry, University of Pennsylvania Perelman School of Medicine, will present on What the C-L Psychiatrist Should Know About Genetics. The presentation will review common and rare clinical genetic scenarios that a C-L psychiatrist may encounter. Dr. Berretini will also explore genetic testing for common psychiatric disorders.
You are Most Welcome
All delegates are also invited to this evening's Welcome Reception from 6:30 PM – 8:30 PM at the Bayview Lawn.