Welcome!
…to the ACLP Annual Meeting 2019: "The Future of the Subspecialty"
On behalf of the Academy of Consultation-Liaison Psychiatry, welcome to the ACLP 2019 Annual Meeting: "The Future of the Subspecialty."
This year's meeting will incorporate many new features. Here are the highlights: 
On Wednesday morning we offer a half-day "Updates Course" which is

so popular this year it has completely sold out. The event will have maximum capacity.

Eight interesting and useful Skills Courses are offered on Wednesday afternoon.
There is still time to sign up!

If You Have to Speak, You Might as Well Do It Effectively: Speaking Skills for the C-L Psychiatrist
The Patient Lacks Capacity… Now What? A Multidisciplinary Workshop on Navigating Clinical Decision-making When Patients Without Decisional Capacity Refuse Care
Transplant Psychiatry: Novel and Evolving Trends in Organ Transplantation
The Future of Perinatal Psychiatry: Pregnancy and Postpartum Care in the 21st Century
QT Prolongation and Psychiatric Medications: An In-depth Guide for C-L Psychiatrists
Launching a Proactive C-L Psychiatry Service: A How-to Skills Session for Participants
Advanced Collaborative Care Skills: Practical Strategies for the Implementation and Sustainability of the Collaborative Care Model
Buprenorphine Waiver Course for C-L Psychiatrists (This course covers the in-person training requirement to apply for the DEA waiver. After completion, participants will be provided with instructions to the additional online training and for submission for application for the DEA waiver.)
There is still time to register for these courses.
Ten Invited Presidential Talks will be given by our senior experts in C-L Psychiatry. These presentations are scheduled throughout the meeting. Please look for them in your program schedule. All are welcome to attend these presentations.
SIG mentorship track sessions: where early career/trainee SIG members have developed presentations with mentorship by senior ACLP members.
The first C-L Psychiatry Division Director's Forum will be held on Thursday, November 14, 5:15-6:15 PM. C-L Psychiatry Division Directors are invited to attend this professional support network, focusing on leadership and administration of a Consultation Service.
SIG tables will be set up during Thursday and Friday lunches. You are invited to meet representatives of the Special Interest Groups, learn about what each is doing, network and socialize.
A special closing plenary session given by James Levenson, MD, and John Shuster, MD, and hosted by Carol Bernstein, MD, will be held on Saturday, November 16, onThe Past, Present, and Future of the Academy.
For the first time in the history of our meeting, we will end with a closing celebration luncheon reception for attendees to eat, drink, relax, and socialize. We hope you will join us for this closing event.
Up to 28.5 hours of CME credit may be earned over the course of the meeting.
On behalf of Rebecca Weintraub Brendel, MD, JD, FACLP, and myself, we hope that you enjoy the meeting.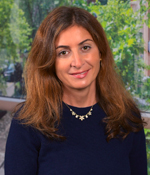 Madeleine Becker MD, FACLP
Scientific Program Chair, ACLP 2019 Annual Meeting
San Diego, CA.