August 14, 2019
Brian A. Fallon, MD

Neuropsychiatry of Lyme Disease: New Developments
Most clinicians know the basics about Lyme disease, but may not recognize subtler neuropsychiatric presentations. In this webinar, Dr. Brian Fallon uses two cases to illustrate typical and atypical neuropsychiatric features and to discuss the latest science, including diagnostic assays, lessons from animal models and persistent Borrelia, treatment options, and the role of the psychiatrist.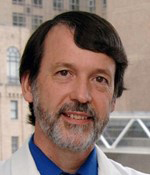 Dr. Fallon is Professor of Psychiatry at Columbia University. He did his medical school and residency at that institution, and is currently director of the Lyme and Tick-borne Diseases Research Center and the Center for Neuroinflammatory and Somatic Disorders at the Columbia University Irving Medical Center. He has been studying the neuropsychiatry of Lyme Disease for over two decades.
He has received funding for research in Lyme Disease and related areas from the Cohen Foundation, the NIH NIAID, the Global Lyme Alliance, the FDC Foundation, and an anonymous foundation. Profits from sales of the book mentioned in the presentation are donated to research in infectious diseases and psychiatry at Columbia University, and the speaker has no financial conflicts of interest with regard to this talk.
Listen to the podcast (audio only: speaker's presentation; duration: 17:43; download 12 MB mp3)