September 11, 2019
Jennifer Knight, MD, FACLP

Psychoneuroimmunological Mechanisms of Psychosocial Effects on Hematopoietic Stem Cell Transplant Outcomes
Psychosocial factors significantly affect cancer progression, as well as the clinical outcome of hematopoietic stem cell transplantation (HCT). This webinar reviews current research from Dr. Jennifer Knight and colleagues regarding the impact of stress on HCT outcomes, and possible physiological mechanisms for such influence. The webinar also discusses effects of HCT treatments on central nervous system functioning.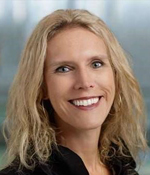 Dr. Knight completed her medical training at the Medical College of Wisconsin, completed residency training in psychiatry and internal medicine at Rush University in Chicago, and is board-certified in both fields. She completed post-doctoral T32 research training in psychoneuroimmunology at the University of Rochester Medical Center. She is an Associate Professor in the Departments of Psychiatry and Behavioral Medicine and of Microbiology & Immunology at the Medical College of Wisconsin, and Medical Director of the Psycho-Oncology Program at that institution.
She has received research support for her work in psychoneuroimmunology from the National Marrow Donor Program, the American Cancer Society, the AHW Research and Education Program, the NCI Network on Biobehavioral Pathways in Cancer/Leidos Biomed, the Laura Gralton Philanthropic Fund, the Center for International Blood and Marrow Transplant Research, and a CTSI KL2 Mentored Career Development Award, but has no financial conflicts of interest relevant to this talk.
Watch the video (introduction, speaker's presentation, and questions; duration 30:20)
Listen to the podcast (audio only: speaker's presentation; duration: 19:37; download 11 MB mp3)

  Download the slides