October 16, 2019
Kelly Irwin, MD

Bridging the Divide: Mental Illness and 

Cancer

Patients with serious mental illness experience inequities in cancer care that contribute to increased cancer mortality. Comorbid mental illness is also associated with increased healthcare utilization and costs compared to other patients with cancer. Proactive psychiatry consultation and person-centered team-based care are promising approaches that may increase access to cancer care.  We will discuss how we adapted the collaborative care model to address the needs of patients with SMI and cancer and share case examples.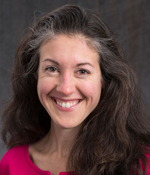 Dr. Irwin is the Director of the Collaborative Care and Community Engagement Program, Massachusetts General Hospital, Boston, MA.