A Voice at the Table for C-L Psychiatry
'it was rewarding to be able to discuss issues with a diverse group of physicians and bring back best practices'
Adrienne Taylor, MD, represented ACLP at an American Board of Psychiatry and Neurology (ABPN) forum on Supporting and Promoting Physicians from Racially and Ethnically Underrepresented Groups in Academic Psychiatry and Neurology.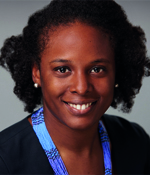 The ABPN customarily chooses challenging issues for their annual forum.
ABPN's latest two-day forum in April brought together 56 attendees representing approximately 30 professional organizations in psychiatry and neurology.
Participants had the opportunity to hear from keynote speakers and meet in small groups to identify challenges on promoting diversity within academic medicine. The aim was to create an action plan for the ABPN and the broader organized psychiatry and neurology environment.
The group discussed barriers and opportunities across the lifespan of physician training and recruitment, and provided recommendations to the ABPN as they work towards eliminating racial barriers in the development of specialty expertise and certification.
"While there is a lot of work to be done, it was rewarding to be able to fellowship, discuss issues with a diverse group of physicians, and bring back best practices to our speciality organizations," says Dr. Taylor. "It is important for C-L psychiatrists to be a voice at the table given the expansion of the field of C-L Psychiatry and our integrated role within health systems."
Read ABPN's report and recommendations from the event which were published at the beginning of August.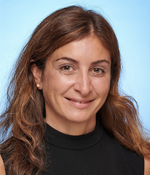 The previous year Madeleine Becker, MD, FACLP, represented the Academy at ABPN's forum on Supporting and Promoting Women in Academic Neurology and Psychiatry.