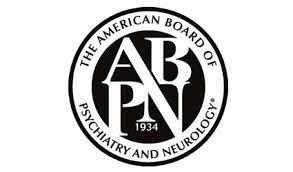 Could YOU volunteer for an exam committee?
The American Board of Psychiatry and Neurology (ABPN) is recruiting new members for its exam committees in psychiatry, neurology, child neurology, and most of its subspecialties.
To sustain the highest standards in certification and continuing certification, ABPN depends largely on clinicians volunteering their time and expertise.
Candidates must be certified in the applicable field by the ABPN, and be actively participating in continuing certification.
More information is at: www.abpn.com. To apply, candidates should submit a CV and cover letter to committee@abpn.com highlighting any expertise or experience relevant to ABPN work, including any experience with exam-question writing or other educational assessments.
However, many of ABPN's committee members work in non-academic settings and/or do not have such experience prior to volunteering for its committees.
ABPN emphasizes multiple elements of diversity including, but not limited to, subspecialty or other specific expertise, practice type and work setting, geographic distribution, sociodemographic characteristics, and other lived experiences that foster the work of the ABPN.
ACLP members with questions may contact Diane Schmitz at dschmitz@abpn.com.
---
ABPN is inviting submissions for two of its awards, the Dorthea Juul, PhD, Education Research Award (applications due August 8) and the Faculty Innovation in Education Award (applications due August 1).
Further details at these links:
Dorthea Juul, PhD, Education Research Award
Faculty Innovation in Education Award