Another random selection from…
Top-Scoring Posters at CLP 2023
From a record number of submissions
A record number of submissions for both posters and oral papers this year resulted in more than 400 poster abstracts and 115 oral paper abstracts reviewed for CLP 2023. Here is a further selection of highlighted posters from within the 22 categories with comments from chair of the Oral Papers & Posters Subcommittee, Michael Peterson, MD, PhD, FACLP.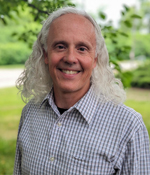 The CLP 2023 poster session in Austin (Thursday, November 9, 5:15-7:15 PM) will showcase just over 200 posters—many from trainees. Be sure to attend the always exciting and interactive poster session!
PALLIATIVE CARE
Psychiatric Involvement in End-of-Life Discussion Among Seriously Ill Patients: Narrative Themes and the Role of Anxiety
Lead presenter: Majed Soudan, MD.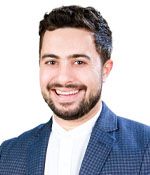 Numerous studies have demonstrated that patients with terminal illnesses and poor-prognosis cancers can experience an enhanced quality of life when palliative care is initiated early and when discussions about end-of-life occur.
End-of-life conversations remain difficult and anxiety-provoking for patients, resulting in failure to address key elements of such discussions, say the authors. In the extant literature, it is often the primary service, or the palliative care service, that is solely involved in such a discussion.
The purpose of this study was to discuss psychiatric involvement in a series of cases involving end-of-life discussion. The authors also looked at anxiety as an influential emergent effect that influences the outcome of the discussion.
"Although end-of-life care has been extensively studied in different populations and settings, the role of the psychiatrist is seldom explored," say the authors. "We find that end-of-life discussion can be an important part of the psychiatric assessment, and that anxiety is a relevant factor associated with, or emergent from, end-of-life discussion."
Dr. Peterson: "End-of-life discussions remain challenging for physicians, even C-L psychiatrists. However, addressing these needs has a clear impact on quality of life for patients. C-L psychiatrists draw on their therapy skills in addition to the rest of our 'toolbox' in managing anxiety—of both other providers and patients—for effective communication. The authors present their work on how psychiatrists can integrate this work on C-L services."
PSYCHOPHARMACOLOGY AND TOXICOLOGY
Tears Without Fears: Psychopharmacologic Considerations When Treating Pseudobulbar Affect
Lead presenter: Resident physician Jake Cross, MD.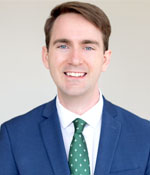 In 2010, the dextromethorphan (which antagonizes NMDA receptors and agonizes sigma-1 receptors) and quinidine (which inhibits CYP2D6 to increase levels of dextromethorphan) combination drug (DQC) became the first approved treatment of pseudobulbar affect (PBA), characterized by episodes of uncontrollable changes in affect such as laughing or crying out of proportion to the situation. The authors describe a case of PBA and demonstrate the importance of anticipating drug interactions, notably CYP2D6 inhibition.
The patient is a 31-year-old female with a history of vertebral artery dissection and basilar artery occlusion leading to a cerebrovascular accident. She was also diagnosed with Major Depressive Disorder prior to the stroke but had not responded to multiple antidepressant medications while receiving treatment through the resident clinic.
Upon transition to a new resident, the clinical signs of her emotional incontinence were identified as more consistent with PBA and she was started on DQC. To compensate for the CYP2D6 inhibition of DQC, the doses of her concomitant 2D6-metabolized medications (amphetamine/dextroamphetamine and venlafaxine) were halved.
She reported significant improvement in crying spells and resolution of laughing episodes. However, lowering her amphetamine/dextroamphetamine worsened daytime somnolence, fatigue, and inattention. Both preceding psychotropics were increased to pre-DQC clinical effect. Ultimately, she required higher than originally expected doses of venlafaxine and amphetamine/dextroamphetamine.
One unique opportunity in the resident clinic is the regular transitions of care that facilitate scrutiny of prior diagnoses and avoidance of diagnostic overshadowing. This patient had not responded to previous treatments targeting a diagnosis that preceded her stroke, but did respond to a medication that would not have been utilized if an alternative diagnosis were not considered.
Her life stage is important as she was raising a young child, making the dysfunction secondary to her emotional incontinence even more distressing. "Adequate treatment of PBA is essential to preserve psychosocial functioning, as this diagnosis is associated with higher rates of anxiety, depression, and poorer social functioning," say the authors. "Younger people with PBA, such as this patient, tend to report higher PBA severity and more apathy than their older counterparts."
Recent developments in psychopharmacology leverage CYP2D6 metabolism, but a lack of specific practice guidelines, makes dose adjustments of co-prescribed CYP2D6-metabolized medications challenging. Here, the authors present an approach that prioritizes safety in adjusting other CYP2D6 substrates and discuss additional considerations for the prescribing clinician.
Dr. Peterson: "Solid knowledge of pharmacology, including new drugs, drug interactions, and cytochrome metabolism, remain a core skill for C-L psychiatrists. This poster will present a specific drug-metabolism interaction highly relevant to our patient populations and potential impacts on care. Importantly, the case presented reminds us that textbook predictions still need to be balanced with real-world outcomes and experiences of our patients."
QUALITY AND SAFETY
Machine Learning Algorithms as a New Screening Approach for Inpatient Violence and Psychosocial Intervention
Lead presenter: Jacqueline Chipkin, MD.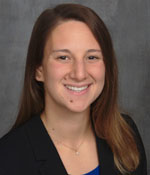 Inpatient aggression and violence are broad outcome measures stemming from many psychosomatic etiologies. The implementation of emergency behavioral codes to manage these events has become standard practice. "While acute de-escalation is critical, these protocols emphasize a one-size-fits-all, reactive model of containment rather than a proactive model of prevention and treatment of modifiable factors," say the authors. "As a result, numerous adverse clinical, workplace safety, and financial outcomes ensue. However, little is known about the best way to screen patients at risk for violence in non-psychiatric units."
In addition to machine learning from discrete EHR data, natural language processing (NLP) has been shown to predict medical readmission risk by analyzing EHR text. The importance of narrative data containing psychosocial variables such as poor social support, housing instability, depression, and substance use is uniquely suited for NLP. Therefore, the authors hypothesize that NLP has a role in screening for patients with psychosomatic complexity and propensity for violent behavior.
"We will train machine learning algorithms (MLA) to identify high-risk patients," say the authors.
The dataset will consist of patients admitted to medical and surgical units of an academic county hospital over the past two years. A sample size of 1,000 is anticipated. The outcome measure will be patients who have a documented behavioral emergency, defined as an institutional 'code gray' or 'Patient Safety Net' entry related to violence or aggression. The control group will be patients who were admitted during the same period and do not have a documented behavioral event.
The authors will retrospectively analyze available EHR outpatient documentation, emergency room records, and admission history and physicals. Discrete data predictor variables (e.g., billing and diagnostic codes, lab results, recent admissions) will be selected by statistical correlations and clinical expertise. Narrative data predictor variables (in the form of both free text and social determinants of health) will be selected by NLP.
Using these predictor variables, they will train the MLA. A correlation matrix will be constructed to reveal the importance of each of the features on the model developed. Sensitivities, specificities, and F1-scores of these features will be calculated.
"A high-fidelity screening algorithm combining discrete variables and NLP-generated variables can be broadly utilized to identify patients at high risk for exhibiting inpatient violence," say the authors. "We will compare the MLA to clinician predictions as reported in the literature."
Results could be utilized for proactive psychiatric consultation as well as related services such as behavioral nurse specialist, peer support, social work, addiction, and psychology.
Dr. Peterson: "In the past year, I'm certain none of us has avoided dramatic predictions about AI in health care—both positive and negative. The authors present a measured approach using some of the valuable aspects of AI to develop useful tools for C-L psychiatrists around patient violence prediction. The integration of human experts reviewing the medical record and data combined with machine learning shows great promise in advancing our diagnostic and interventional tools."
SUBSTANCE USE AND RELATED DISORDERS
A Rapid Methadone Initiation Protocol for Stabilization of Opioid Withdrawal in the Fentanyl Era
Lead presenter: Karanbir Padda, MD.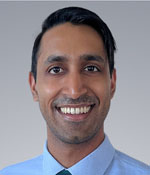 Patients with opioid use disorder (OUD) frequently leave the hospital due to undertreated opioid withdrawal. Patient-directed discharges contribute to the significant mortality and readmission risk in patients with OUD. Increased synthetic opioids, including fentanyl, in the opioid drug supply has led to higher opioid tolerances and a need for innovative means to safely and rapidly titrate methadone. Rapid stabilization of opioid withdrawal symptoms is necessary to ensure patients with OUD receive adequate medical care and initiate OUD treatment.
The authors describe a novel rapid methadone initiation protocol for inpatient stabilization of opioid withdrawal in the fentanyl era by presenting a series of cases of patients with OUD admitted to a tertiary center and experiencing opioid withdrawal.
Patients were initiated on methadone 20-30mg with an additional 10mg every four hours as needed, up to a maximum total of 70-80mg daily. Short-acting opioids were prescribed as needed for breakthrough withdrawal symptoms. Patients were continued on methadone 40-50mg daily with additional PRN administrations. Once steady state was reached, methadone dosages were consolidated.
"The series of cases demonstrates a novel rapid methadone initiation strategy in which patients can receive up to 70-80mg starting on the day of presentation," say the authors. "The patients highlighted in the series remained in the hospital to complete their acute medical care and did not develop adverse effects. No patients suffered from respiratory depression nor needed opioid reversal."
They add: "Current methadone prescribing guidelines recommend low dose initiation and slow titration to avoid the risks of respiratory depression and overdose. This approach does not account for higher opioid tolerances due to the growing use of fentanyl in the opioid drug supply, and often leads to inadequate treatment of opioid withdrawal. Our results indicate that a rapid methadone initiation protocol is well tolerated and promotes retention in medical care."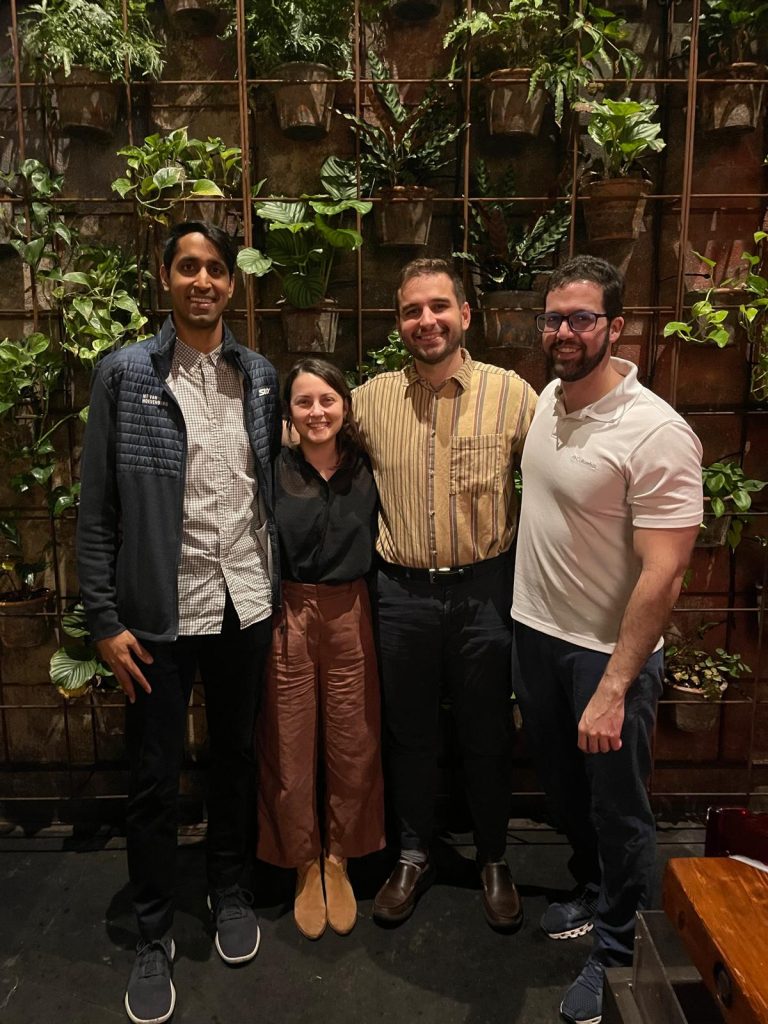 Dr. Peterson: "Comorbid substance use disorders are prevalent in hospital populations, and subsequent morbidity and mortality is extremely high for opioid use specifically. C-L psychiatrists are frequently addressing opioid use as part of consultations. This work provides a framework for hopefully a more practical and needs-based approach to harm reduction in these patients."
TRAINING AND EDUCATION
Increasing Trainee Exposure to Proactive C-L Psychiatry: Lessons Learned from a Resident-Led Pilot on Two Surgical Units
Lead presenter: Psychiatry resident Dan Powell, MD.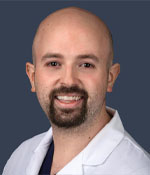 Many trainees do not receive clinical exposure to Proactive C-L Psychiatry during residency. This project aimed to create a resident elective experience in Proactive C-L Psychiatry in a hospital without a previously established proactive service.
Utilization data was gathered to identify services that frequently request psychiatric consultation. Educational objectives were identified, and the structure of a proactive screening process was developed in close consultation with the leadership of two surgical services. Two residents piloted the proactive model two days per week over a six-week block. Additionally, Psychiatry residents were administered a voluntary, anonymous survey which included brief educational material about Proactive C-L Psychiatry to assess knowledge/interest about this model. Consultee satisfaction data was being collected through summer 2023.
The authors' review of utilization data identified limb salvage and transplant teams as two of the most common services to request psychiatric consultation, accounting for 43% of consultations from all surgical teams. These services were highly receptive to host Psychiatry residents for a proactive elective, and qualitative data collected regarding consultees' experience was very positive.
"Proactive C-L Psychiatry has the potential to facilitate novel and attractive learning opportunities and increase resident exposure to, and interest in, C-L Psychiatry," say the authors.
"These data suggest that it is feasible to implement an elective educational experience in Proactive C-L Psychiatry for trainees, even in settings that do not previously have established proactive services. The use of psychiatric consultation utilization data can help guide effective partnerships for similar future electives. Fostering these types of elective opportunities has the potential to increase resident interest in C-L Psychiatry and further explore the feasibility of proactive C-L Psychiatry on surgical services."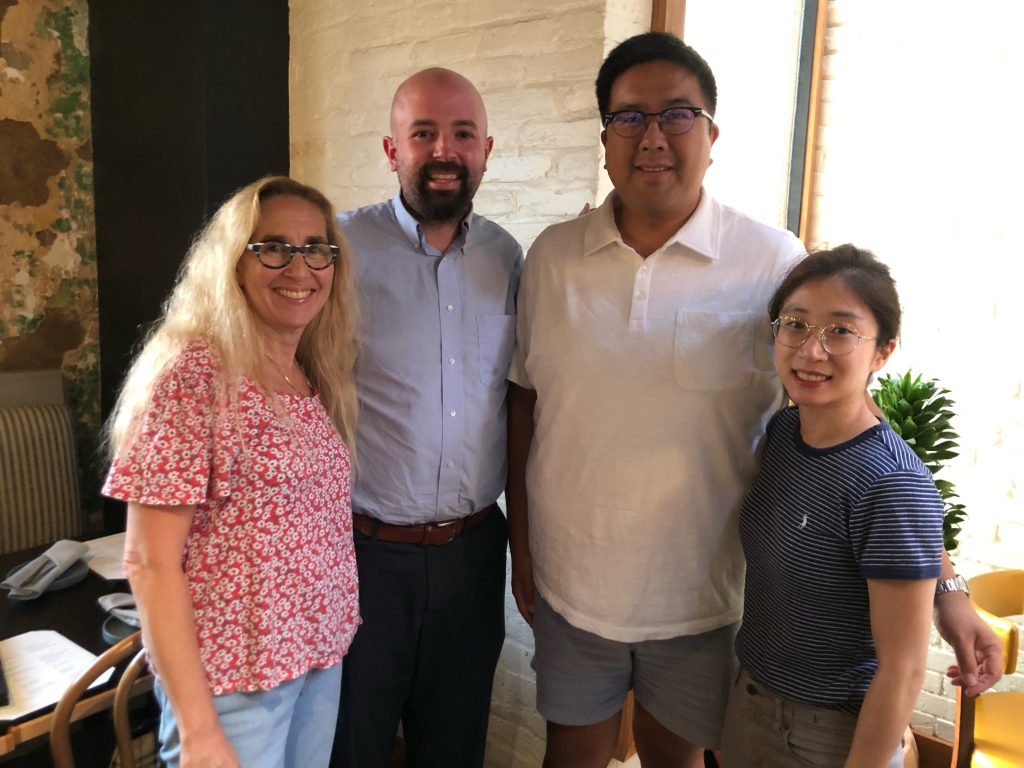 Dr. Peterson: "Proactive consultation models have been a hot topic at ACLP in recent years. These models of care have shown promise in reducing patient morbidity and length of stay, as well as health care costs. Similar to collaborative care, future psychiatrists should be introduced to novel models of psychiatric assessment and treatment during residency and fellowship. The practical aspects of this work for both educators and clinicians is exciting!"
WOMEN'S MENTAL HEALTH
Individual Variation in Affective Cognition Driven by Postpartum Depression in the Fair Start Birth Cohort
Lead presenter: Postdoctoral research fellow Andrew Drysdale, MD, PhD.

Perinatal depression (PeriPD) is a common and disabling disorder with extensive societal costs. PeriPD occurs at even higher rates in minority and socioeconomically disadvantaged populations who are often underrepresented in studies of PeriPD's mechanisms.
Emotional processing of infant faces is disrupted in postpartum depression. The authors hypothesize that disruption of this key process is a quantifiable element of postpartum depression.
"We explore this behavioral phenotype and underlying neural circuitry on an individual basis within the Fair Start birth cohort, which recruits from a largely minority and predominantly Spanish-speaking population," say the authors. "We are investigating how variability within emotion regulation behavior and related neural activity are linked to individual variation in depression symptoms. In this study, postpartum mothers complete an emotion regulation neuroimaging task so we can look at their brains and behavior simultaneously. This work represents the first step in developing a methodology for individual characterization of postpartum depression."
Dr. Peterson: "Postpartum depression is a psychiatric emergency with significant impact on both the infant and birth parent. C-L psychiatrists are leaders in identifying and treating this condition in both hospital and ambulatory settings. Dr. Drysdale and colleagues present early findings from their study in a predominantly minority cohort. This study is intriguing as it draws in multiple domains: neurobiology, biological markers/phenotypes, clinical outcomes, and social determinants of health."
More posters were in the September issue of ACLP News