The Don R. Lipsitt Award for Achievement in Collaborative Care was created in 2014 and is funded with the support of the Foundation of the ACLP. The award recognizes a psychiatrist who has demonstrated excellence and innovation in the integration of mental health with other medical care through Collaborative Care, as demonstrated by success in research and scholarship, clinical systems development, and/or education.
Applications for the Don R. Lipsitt Award for Achievement in Collaborative Care will be judged based on the following criteria:
Contribution to the field of Collaborative Care.

Collaborative care is the provision of care that is team-driven, population-focused, measurement-guided, and evidence-based. A Collaborative Care team is multidisciplinary, shares roles and tasks, and together is responsible for the health outcomes of their patients. As a whole, the team is focused on the entirety of their patient population, regardless of the patient's current level of engagement in treatment. Together, this team utilizes measurement-guided patient-centered outcomes to guide the delivery of evidence-based care in order to achieve "treat-to-target" clinical goals for each patient.

Scope of work related to Collaborative Care through research/scholarship, clinical systems development, and/or education.
Leadership in Collaborative Care research/scholarship, clinical systems development, and/or education.
(Optional) Additional clinical or healthcare policy contributions to Collaborative Care.
ACLP's Research & Evidence-Based Practice (R&EBP) Committee reviews submissions and determines the award winner. The award is only given if there is a nominee meeting the criteria.
The recipient will be asked to present their work in person at the Academy's fall scientific meeting. The award consists of a $1,000 honorarium, reimbursement of travel and accommodation costs to attend the meeting, and complimentary meeting registration.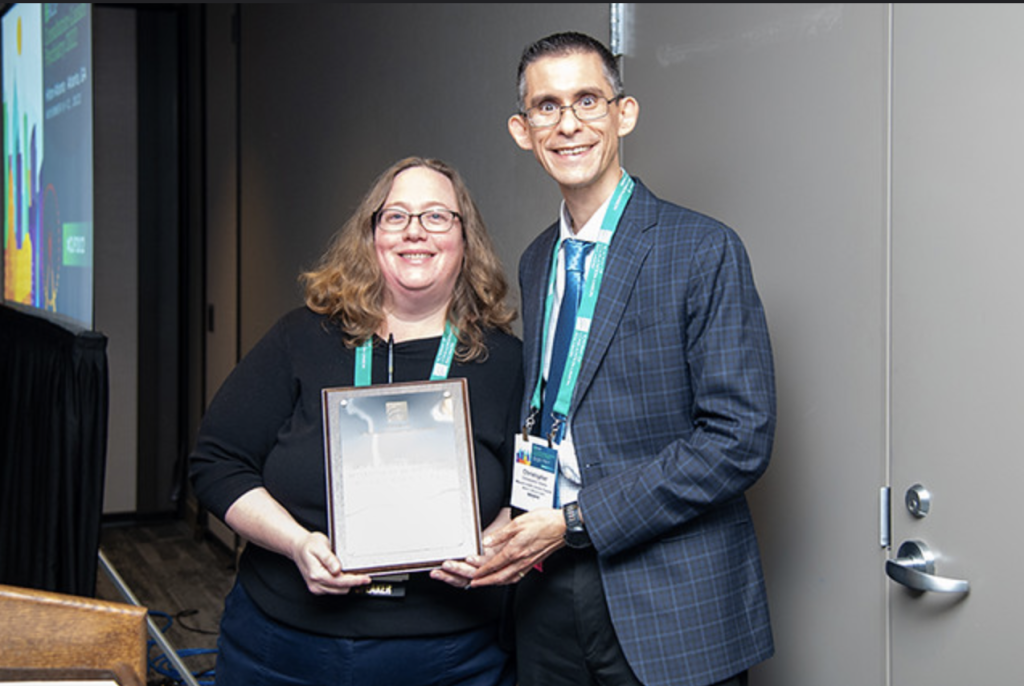 2022 Award recipient Elizabeth Lowdermilk, MD with Chris Celano, MD, FACLP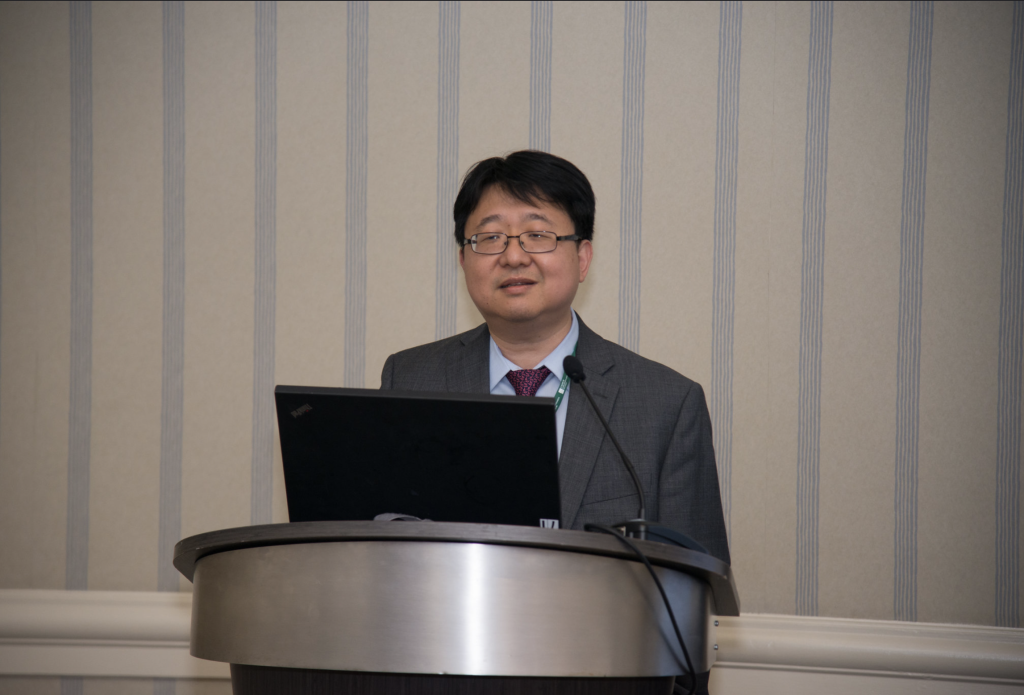 LIPSITT AWARD RECIPIENTS
2022
Elizabeth Lowdermilk, MD
2021
Jamie Belsito
2020
David Katzelnick, MD
2019
Hochang B. Lee, MD, FACLP
2018
Jane Walker, MBChB, MSc, PhD, MRCPsych
2017
Nancy Byatt, DO, MS, MBA, FACLP
2016
Jürgen Unützer, MD, MPH, MA
2015
Michael Sharpe, MD, FACLP
2014
Jeff Huffman, MD, FACLP
About Don R. Lipsitt, MD
Don R. Lipsitt, MD, FACLP, for whom the award is named, is the founding Chairman Emeritus of the Department of Psychiatry of Mount Auburn Hospital, a Harvard teaching hospital in Cambridge, Massachusetts. As Clinical Professor of Psychiatry at Harvard Medical School and as a graduate of the Boston Psychoanalytic Society, he has taught medical students, residents, and primary care physicians for over 50 years. He is the founding editor of two journals for consultation-liaison topics, General Hospital Psychiatry and the International Journal of Psychiatry in Medicine. Presidencies include the International College of Psychosomatic Medicine, American Association of General Hospital Psychiatry, and Massachusetts Psychiatric Society.
Dr. Lipsitt was the 2000 recipient of the Academy's Eleanor and Thomas P. Hackett Memorial Award. Throughout his career, Dr. Lipsitt has been a strong advocate for the integration of psychiatry and medicine. He resides in Cambridge, Massachusetts, with his wife of 63 years. They have two sons, Eric and Steven.


How to Apply or Nominate for the Don R. Lipsitt Award
Nominations for the Don R. Lipsitt Award may be made by the candidates themselves or by others on their behalf. Nominations are submitted online using the Lipsitt Award Nomination Form. The form must be submitted by April 30.