The Wayne Katon Research Award honors an individual currently studying psychopathology in the medically ill and is intended to recognize a currently active researcher in the field. The recipient will be asked to give a lecture in person at the Academy's fall scientific meeting. The award will cover the recipient's costs to attend the meeting and an additional unrestricted monetary award.
At the Academy's 2015 scientific meeting, the former APM Research Award was renamed in the spirit and memory of Wayne J. Katon, MD, FACLP, a dedicated clinical researcher and pioneer in collaborative care who passed away March 1, 2015. Dr. Katon received the Academy's highest honor, the Eleanor and Thomas P. Hackett Memorial Award, in 2003 and was president of APM 2012-2013. For more information about Dr. Katon's notable career and contributions, see the In Memoriam by Dimitry S. Davydow, MD, FACLP, and Jürgen Unützer, MD, in the May-June 2015 issue of General Hospital Psychiatry, of which Dr. Katon was editor-in-chief.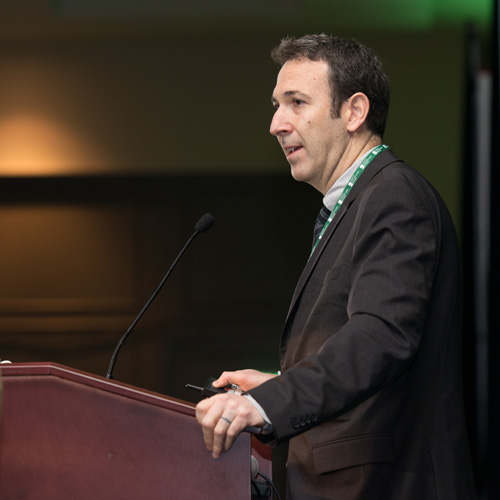 KATON RESEARCH AWARD RECIPIENTS
2022
Judith Rosmalen, PhD
2021
Sir Simon Wessely, MSc, MD, FRCP, FRCPsych
2020
Bernd Löwe, MD
2019
Jeffrey Staab, MD, MS, FACLP
2018
Ian Kronish, MD, MPH
2017
Robert Carney, MD, FACP, FACC
2016
Matthew Hotopf, MRCPsych, PhD
2015
Kimberly Yonkers, MD
2014
Jesse R. Fann, MD, MPH, FACLP
2013
Brett Thombs, PhD
2012
Scott Kim, MD, PhD
2011
Andrea F. DiMartini, MD, FACLP
2010
Bruce L. Rollman, MD, MPH
2009
Jürgen Unützer, MD, MPH
2008
Kurt Kroenke, MD
2007
François Lespérance, MD
2006
Mary Amanda Dew, PhD
2005
Linda Ganzini, MD, MPH, FACLP
2004
Harvey M. Chochinov, MD, PhD, FRCP(C), FACLP
2003
William S. Breitbart, MD, FACLP
2002
Constantine G. Lyketsos, MD, FACLP
2001
Michael C. Sharpe, MD, FACLP
2000
Thomas P. Beresford, MD, FACLP
1999
Robert G. Robinson, MD, FACLP
1998
James L. Levenson, MD, FACLP
1997
Paula T. Trzepacz, MD, FACLP
1996
David R. Rubinow, MD
1995
Joel E. Dimsdale, MD
1994
Roger G. Kathol, MD, FACLP
1993
Wayne J. Katon, MD, FACLP
How to Apply or Nominate for the Katon Research Award
Criteria for the Award. The nominee should be an active researcher in C-L psychiatry but does not need to be a psychiatrist. The scientific work of the nominee should be predominantly clinically focused. The award is not a lifetime achievement award and contributions to ACLP are not a factor in the selection of the recipient. An individual may receive this award only once.
Grading of Candidates. The ACLP Research Subcommittee reviews the submissions and grades the candidates on the following:
Original research papers published, particularly as first/last author, in high-impact, peer-reviewed journals.
Being the principal investigator on grants, with federal grants receiving the most weight.
Importance of research contributions to the field of consultation-liaison psychiatry.
Mentorship of junior investigators in C-L psychiatry.
Effective dissemination of research findings to change policy or practice.
To apply or recommend an individual for the Research Award, fill out and submit online the Research Award Nomination Form by April 30.