Love 'em or Hate 'em
It's better for us to set C-L metrics than someone who doesn't have the same understanding
The latest new ACLP special interest group (SIG)—the Quality and Safety SIG, announced in the April issue of ACLP News—aims to establish meaningful, patient-centered quality and safety metrics for C-L psychiatrists and C-L psychiatry services.
If we don't, others with knowledge and experience less relevant to the work we do will lead it on our behalf, says SIG founder David Kroll, MD, director of quality and safety for the Psychiatry Department at Brigham and Women's Hospital.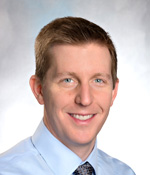 Here Dr. Kroll explains why . . .
"No one disputes that giving as many patients as possible the best possible outcomes for their health conditions is a good thing.
"But when you add in the idea that rigorous attention to standardized processes and clearly defining the desired outcomes in quantitative terms is the right way to go about improving outcomes in health care, you might lose a few people.
"After all, this methodology was adapted from the business world, where it made a lot of companies a lot of profits. But it has also improved the quality of many consumer goods while at the same time making them cheaper and more accessible. Just think about what your phone can do now, and how many other people on this planet have a phone that can do the same thing, and compare it to the desktop computer you had in 1990.
"But should the tools that worked for Apple and Toyota really be applied to health care?
"Psychiatrists have a harder time with this concept even more than other medical specialists because for generations we've tried to treat conditions for which there (usually) is no objective measurement that can universally be embraced. A happiness scale is not the same as happiness. Most people would not know how to make sense of a depression score in the real world.
"If we're going to say that outcomes matter, we need to feel confident that these outcomes are meaningful to our patients and to each other.
"Yet, a C-L psychiatrist may have the hardest time of all with this approach because our practice is (at best) one step removed from the actual care of our patients, and typically our influence reaches only a single episode of care rather than the full cycle of a health condition from onset to resolution.
"Historical attempts to measure the quality—or 'worth'—of a clinical service have often focused on metrics that don't really matter to patients, such as productivity benchmarks and so-called 'meaningful use' of electronic health records.
"Good intentions may exist behind these efforts, but they can waste time, and they haven't moved the needle on improving the product we deliver to patients—i.e., better health.
"One reason they haven't been successful is that, for the most part, these process changes have been handed to clinicians by administrators in a 'top-down' fashion. When administrators who do not practice C-L psychiatry make decisions about what signifies good quality in a psychiatry consult, they're probably going to get it wrong unless they solicit and seriously consider input from C-L psychiatrists. Good administrators know this. Toyota certainly knows this about its cars.
"We, too, care about outcomes, but if we're going to get administrators to listen to us, we need to have something to say. Specifically, we need to be able to tell them: 'This is how we know whether this intervention by the C-L psychiatry team was successful, and we believe our patients would agree with us, and this is why, and here's what else we can do with our service to make the care in this hospital better.' We also need to be able to prove it.
"The economy is a real thing, and the rising costs of delivering health care have reached a crisis stage. Demonstrating that our interventions reduced the overall costs of care (e.g., through lowering the length of hospital stay, or reducing the likelihood of readmission) is one effective way to get our point across. Marking the extent to which short-term and long-term health outcomes improved by our care is another. If we can do both at the same time, we'll have a really strong argument.
"Many of us are doing this already, or trying to, but it's often on a small scale, and we're having varying success in convincing leadership at our home institutions to invest in programs and services that we believe add value.
"Some of our failures are probably due to bureaucratic obstacles outside and within our organizations, or differences in priorities between hospital departments. But others may be due to the fact that our individual voices aren't loud enough on their own, or that we don't all know how to speak to administrators in their own language.
"Meanwhile, we should all have an opportunity to learn from our successes. This is why we started a Quality & Safety SIG. The purpose of our SIG is to identify quality metrics and goals that can be shared across organizations, to spark new projects advancing these goals, and to share and expand the scale of the projects we're already conducting.
"C-L psychiatrists have an obligation to lead the conversation on quality because if we don't, others with knowledge and experience that are less relevant to the work we do will lead it on our behalf. Getting it right will be a challenge, but if anyone can succeed, it's us."