Electronic Screening Speeds Up Identification of Patients Who May Benefit from Psychiatric Intervention
System is four days faster than conventional consults
Studies have shown that proactive C-L psychiatry can positively impact lengths of stay and associated costs among hospital inpatients with psychiatric and substance use issues.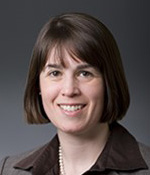 Christine Finn, MD, primary author of EMR Psychosomatics article
Authors of a paper, published in the November-December issue of Psychosomatics, sought to develop an automated, electronic medical record (EMR) screening tool to identify patients who might benefit from proactive psychiatric consultation.
The EMR system "serves as a starting point that narrows down large numbers of inpatients to a select cohort for further assessment." And, in their trial at their medical center, on average, it did so four days faster than conventional consults.
The EMR system
Using data stored in EMR and billing systems, the research team developed an automated daily report that included diagnoses and nursing care plans.
Over nine months, they identified 2,177 patients (19% of the total non-psychiatric adult admissions) as potential beneficiaries of proactive psychiatric intervention.
Of these, 367 were confirmed as likely to benefit from intervention; and 139 were randomly selected to receive "treatment as usual." (A small subset of the 139 later required psychiatric consultation.)
The results
The researchers concluded that the use of an EMR-based automated report is feasible to select patients for proactive psychiatric intervention on admission and throughout their hospital stay.
Early identification is important, not just to reduce length of stay and associated costs, but to improve patient outcomes. Failure to identify the need for psychiatric intervention early may delay timely and appropriate psychiatric care—and could also lead to staff and patient safety.
Models of proactive psychiatric consultation have recently been developed and show promise at mitigating such issues, say the authors. But they have largely been retrospective studies and limited to small samples at single institutions. "No standardized approach to patient identification has been established."
Whereas tools exist to measure specific mental health diagnoses that are frequently applied in medical settings (e.g., PHQ-9 for depression), general screening for patients who might benefit from psychiatric consultation has not been applied consistently to inpatient settings. "This is an area of consultation psychiatry research that has not been robustly explored."
But, say the authors: "We describe the development of an automated reporting tool that is capable of efficiently and accurately performing daily screening for a large number of patients, and which can effectively identify those most likely to benefit from proactive psychiatric intervention."
Further benefits
Daily screening is generally accomplished within an hour.
Patients are referred for further intervention the same day.
The EMR can query a large number of patients on a daily basis.
Patients can be "captured" at any time during their hospital stay, including during admission should a new issue arise.
The EMR can identify a patient on admission based on elements from previous inpatient or outpatient encounters.
Multiple team members can access the EMR concurrently.
"These findings suggest that this automated approach has the potential to reduce length of stay and initiate appropriate mental health treatment at an earlier and potentially less acute level, which may result in better patient outcomes and fewer staff and patient injuries," say the authors.
It may also reduce the number of patients under review by the C-L team to a more manageable level each day.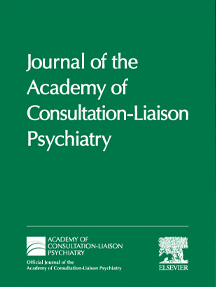 The full paper, Electronic Medical Record Reporting Enhances Proactive Psychiatric Consultation, describes research by Christine Finn, MD, et al, at the Dartmouth Hitchcock Medical Center, New Hampshire.