Refined Eligibility Criteria for Hackett Award
Aimed at nomination and selection of the most outstanding among us
The eligibility criteria for selecting candidates for the Academy's highest honor—the Eleanor and Thomas P. Hackett Memorial Award—have been reviewed and revised by the ACLP Board.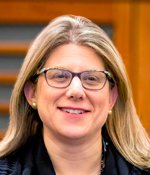 ACLP president Rebecca Weintraub Brendel MD, JD, FACLP, says the updated criteria "create transparency and clear guidance for nominations and selections for this highest Academy honor." She adds: "The board hopes that these refined criteria lead to the nomination and selection of the most outstanding colleagues for their vital contributions to the Academy and our subspecialty."
The Hackett award is presented each year to an Academy member. Previously, the criteria were that the award winner had demonstrated distinctive achievements in C-L training, research, clinical practice, and leadership.
"We wanted to make sure all nominees avail themselves of an improved and standardized framework for submissions."
The updated award criteria are:
The candidate must have been a full member of ACLP consecutively for the past 10 years.
The candidate must have achieved Fellow status within ACLP.

The candidate must be able to demonstrate active presentation AND active service within ACLP.

Examples of active presentation at Academy meetings include: serving as a moderator, speaker, or discussant for a preconference course or general session; or serving as the lead presenting author for a poster or oral paper session.

Examples of active service may include service on the Board of Directors, a committee, subcommittee, or taskforce, or service as a chair, co-chair, or vice chair of a special interest group.

Candidates must have demonstrated significant contributions to advancing the field of C-L Psychiatry.
The candidate must demonstrate excellence in each of the following four categories:

Education
Scholarship / Research
Clinical Excellence in C-L Psychiatry
Leadership in C-L Psychiatry within AND outside the ACLP

Three letters of recommendation to attesting to achieving excellence in these four categories must support the award; and, collectively, the letters of recommendation should support all four categories.
Candidates must commit to giving a lecture at the same annual meeting as the award is presented.
Exceptions will be considered on a case-by-case basis. An exceptional candidate with extraordinary achievement that may not meet all requirements may be considered if deemed appropriate. Additionally, exceptional psychiatrists dedicated to the field of C-L Psychiatry, and meeting all other fellowship criteria, but who are not eligible for ABPN certification in C-L Psychiatry, may be considered.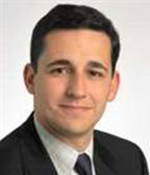 Leo Pozuelo, MD, FACLP, who chairs the Fellowship & Awards Subcommittee, says: "As the recipient of many excellent nominations every year, the Awards Subcommittee wanted to make sure all nominees avail themselves of an improved and standardized framework for submissions. We appreciate the direction from past Academy president Jim Rundell who commissioned this update and the current Board's support toward our highest award."
See more information and how to nominate for the Hackett award.