CME Credits for Recorded Sessions
8.25 CME credit hours are now available in the Academy's Live Learning Center based on the 2018 Essentials of C-L Psychiatry course. Plans are underway to obtain CME credits for select recordings from this year's CLP 2019.
Members who purchase a bundle of 2018 recordings for $150—to study Essentials of C-L Psychiatry, parts one and two—are entitled to up to 8.25 CME hours.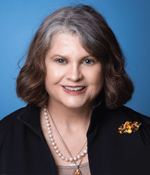 "With these two courses, you can continue to enjoy focused talks on topics that are important to C-L psychiatrists," says Online Education Subcommittee chair Mary Jo Fitz-Gerald, MD, FACLP.
"Areas of interest and need were collected from the 2018 Essentials courses and combined with a popular session on Agitation to provide a full 8.25 hours of CME availability. Each 30-minute segment will include a review of essential information along with updates of recent advances in the evidence base, plus bonus materials."
As an added benefit, all those who already have access to the course content (i.e., attended the Essentials course in person or previously purchased it online) will receive a discount code to get the addition of CME for $50.
Additionally, ACLP members get a $25 discount off all CME purchases automatically when they sign in as a member—so with the discount code, their total cost for the CME bundle would be $25.
Plans are now under way to consider adding MOC credit for the Essentials course as well as determining CLP 2019 sessions for CME credit.
More details are in the Academy's Live Learning Center at:
https://aclp.sclivelearningcenter.com/MVSite/MVStore.aspx?confID=3359
Recordings of selected sessions will be made at CLP 2019.