FREE Webinars Start This Month
A series of FREE webinars from the Academy's Education Committee starts August with a presentation on Neuropsychiatry of Lyme Disease: New Developments by Brian Fallon, MD, director of the Lyme & Tick-borne Diseases Research Center at Columbia University Irving Medical Center.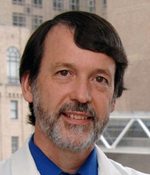 "Most clinicians know the basics about Lyme disease, but may not recognize more subtle neuropsychiatric presentations," says Dr. Fallon.
"In this webinar, we will use two cases to illustrate typical and atypical neuropsychiatric features and discuss the latest science, including diagnostic assays, lessons from animal models and persistent Borrelia, treatment options, and the role of the psychiatrist."
The webinar, using the Zoom platform, is on August 14 at 12:30pm ET and lasts for 30 minutes. Please register here.
Upcoming webinars are:
September 11, 2019, 12:30 pm
Psychoneuroimmunological Mechanisms of Psychosocial Effects on Hematopoietic Stem Cell Transplant Outcomes
Jennifer Knight, MD, FACLP
Medical Director, Psycho-Oncology Program, Medical College of Wisconsin
October 9, 2019, 12:30 pm
Bridging the Divide: Mental Illness and Cancer
Kelly Irwin, MD
Director, Collaborative Care and Community Engagement Program, Massachusetts General Hospital