Class of Six Selected for 2019-2020 Webb Fellowship Awards
Extraordinary Curiosity…Astute and Dedicated…Star on the Rise…
A class of six have been selected for the Academy's 2019-2020 William Webb Fellowship Program and will be recognized at CLP 2019:


---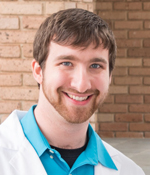 David Fipps, DO, Greenville Health System, University of South Carolina, nominated by Sharon Holder, PhD, MSc, MSW: "Dr. Fipps has demonstrated consistently superior commitment to research, medicine and patient-centered care. He has exhibited an extraordinary combination of curiosity, clinical acumen, and determination that has allowed him to develop his research knowledge and enhance his clinical skills by working collaboratively across disciplines."
---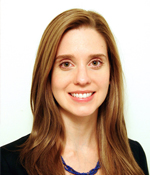 Elizabeth Madva, MD, Massachusetts General Hospital, nominated by Felicia Smith, MD: "Lizzy came into residency with interests in consultation psychiatry, teaching, and research. She has excelled in each of these domains proving herself to be an astute and dedicated clinician, an adept researcher, and a leader among her peers—all qualities that would make her an outstanding Webb Fellow."
---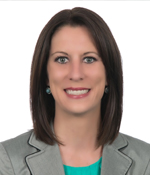 Shannon Mazur, DO, MA, UMMS Baystate Medical Center, nominated by outgoing ACLP president Rebecca Weintraub Brendel, MD, JD, FACLP: "Shannon is already a star on the rise in the Academy and will no doubt be a leader in the field of C-L Psychiatry and ethics at the interface of psychiatry and medicine. As my own tenure in leadership of the Academy is on the wane, I know the future of our field will be bright with future leaders like Shannon on the horizon."
---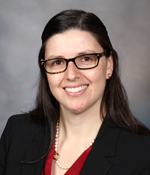 Laura Suarez Pardo, MD, Mayo Clinic, nominated by Jeffrey Staab, MD, FACLP: "Laura's research has already added insights to our understanding of the role of depression in patients who received LVADs [left ventricular assist devices], but just as importantly pointed out the limitations of restricting our inquiry to quantitative measurements of depression alone. Laura has unbounded enthusiasm and dedication for her research. She brims with ideas and thoughtful questions."
---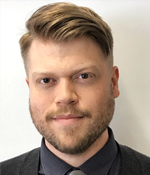 Christian Umfrid, MD, University of Washington School of Medicine, nominated by Anna Dickermann, MD: "Chris has eagerly jumped into cases that were complex from both diagnostic and treatment perspectives. These were patients among the most difficult at the interface of medicine and psychiatry. He faced such challenges with curiosity and motivation. He was empathic while still maintaining calm and professional neutrality with patients and their families as well as the consultees, even in situations which were highly exasperating to the more senior clinicians involved. It became clear that he was both passionate about, and talented in, the field of C-L Psychiatry."
---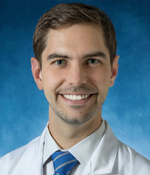 Jeffrey Zabinski, MD, MSSA, MA, New York University School of Medicine, nominated by Mark Bradley, MD, MS: "Dr. Zabinski's record shows how a keenly analytical mind combined with a deeply humanistic view of patients' interests has positioned him as an outstanding candidate for the Webb Fellowship. Early on, Jeff realized that his interests lay in the complex problems of human suffering, and he completed a master's degree in social work. His experience as a social worker, and particularly his work with patients experiencing psychiatric illness in the setting of HIV disease and organ transplantation, soon led him to understand he would find a more suitable path as a C-L psychiatrist."
---
See: Where Are They Now? this issue.