'It is a Serious Affront to a Patient's Independence to be Forced into a Nursing Home'
'…and a decision that should not be made lightly'
C-L psychiatrists often need to determine decisional capacity for elderly patients with cognitive impairment who refuse a safe discharge, typically to a skilled nursing facility (SNF).
Family members may have requested discharge to an SNF when the patient was admitted to hospital.
Presumed benefits of discharge to an SNF include safety, reliable medical care, rehabilitation for those with hospital-related disabilities, and nursing care that includes assistance with activities of daily living.
But, in executing such a plan, clinical staff may focus narrowly on physical safety instead of considering strategies to help the patient return home.
These findings, in a 2018 paper published by Psychosomatics, have been acknowledged for their lasting relevance by a Dorfman award, awarded to presenters of papers adjudged to be the best published by the Academy's journal over the past year.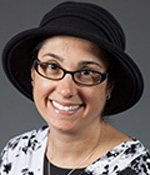 Lead author Naalla Schreiber, MD, and former colleagues at the Department of Psychiatry, Montefiore Medical Center, say: "In cognitively-impaired elderly patients, an assessment of decisional capacity is crucial to determine their understanding and appreciation of the risks of returning to the community, including self-neglect, physical and financial neglect or abuse, increased medical morbidity and mortality, psychological distress, and housing problems."
[Dr. Schreiber is now with RWJ Barnabas Health, New Jersey's integrated health care delivery system providing treatment and services to 3 million patients a year, and with Visiting Nurse Association of Englewood, a joint venture between Visiting Nurse Association Health Group and Englewood Medical Center.]
Yet, a fully capacitated patient, regardless of cognitive status, has the right to refuse a safe discharge plan and can choose a plan that acts against his or her best interest.
"Allowing capacitated patients to return home honors autonomy, prioritizing patients' rights over physician beneficence, even in cases where the patient may not function adequately in the community."
There again, "it is akin to abandonment to allow an incapacitated patient to choose an unsafe discharge."
Evaluations of residence capacity (the term used in the paper to describe a patient's capacity to decide where they will reside upon discharge) are fundamentally different from standard capacity evaluations, say the authors.
In a routine capacity evaluation for a medication or test, the medical team determines the risks, benefits, and alternatives of the proposed intervention, and one team member engages the patient in the informed consent dialog. The assessment of capacity is based on what the patient says without reference to the patient's functional status.
By contrast, residence capacity evaluations often have uncertain or nebulous risks and benefits inherent in each proposed discharge plan. "It can be difficult for any one member of the medical team to access the breadth of information necessary for an informed discussion of the discharge options," say the authors.
Additionally, a functional assessment is essential for a residence capacity evaluation as elderly patients with cognitive impairment often lack insight into their deficits and can over-report capabilities or downplay risks in the community.
A hospital-based occupational therapy assessment, such as the Kohlman Evaluation of Living Skills, characterizes functional deficits but may not be available at all institutions. Members of the interdisciplinary team, however, can provide relevant pieces of information to help determine a patient's functional status:
Social work can gather facts about the home environment, including whether there is filth or vermin; if the utilities are operational; whether food is available; and whether the rent or mortgage is paid. Social work can also identify supports available in the community, such as prepared meal delivery or homecare services.
Occupational therapy and physical therapy can assess the patient's level of mobility and risk for falls, in addition to recommending assist devices to improve home safety.
Nursing staff can provide information, including the ability to dress, toilet, and bathe.
The family or homecare team can elucidate potential risks at home, including wandering, leaving pots burning on the stove, or unsafe driving.
"During the discharge process, the medical team and the patient's loved-ones often overemphasize physical safety, both in the home and with regard to follow-up medical care," say the authors. "These concerns may lead families to prematurely exclude their elderly relatives from making decisions about where they will live, depriving them of the right to take risks with their health care and well-being. This understandable focus on safety can fail to take into consideration the values and desires of elderly patients who wish to return home and may deny them their inherent dignity."
The authors conclude: "It is crucial for the psychiatrist who is assessing residence capacity to cultivate a balanced perspective of the discharge options in defining the relative risk of returning home. Although families and medical teams are quick to tout the benefits of SNF placement, including improved medication adherence and safety, the psychiatrist should also consider the risks of SNF placement, which include demoralization from institutionalization, lack of privacy, and restrictions on personal liberty.
"While acknowledging realistic safety concerns, the psychiatrist should also consider the fundamental benefits to returning home, which include retained social connections, access to pets and possessions, and the independence to establish a daily schedule."
A table in the paper lists many of the possible risks and benefits to going home compared to a protracted medical admission to resolve disposition issues or SNF placement.
Residence capacity evaluation in practice
Standard capacity evaluations involve the assessment of four aspects of medical decision-making:
Understanding
Reasoning
Appreciation
Expression of a choice.
Although psychiatrists may believe that the assessment of decisional capacity (DMC) is objective, literature demonstrates that clinicians often disagree on DMC as they have different understandings of a patient's capabilities, or they prioritize their own values.
For a residence capacity evaluation, the psychiatrist should assess each of these standard domains while being broad in their questioning of patients and open to hearing values that are different from their own. In particular, clinicians should not conflate what they perceive as the patient's best interests with their residence capacity.
During the bedside evaluation, to assess understanding, the psychiatrist can establish whether the patient is aware of the discharge options and some of the key risks and benefits to each choice. Reasoning can be assessed by asking how the patient decided to reject SNF, or why going home is the preferred option.
To assess appreciation, the patient can be asked about the effect of each discharge option on his or her health and personal life. Appreciation can also be determined by asking the patient why the medical team is recommending SNF. To expand the assessment of appreciation, the psychiatrist can directly evaluate judgment and problem-solving as it applies to potential risks at home, inquiring what the patient would do, if for example, he or she experienced a fall and could not get up, or got lost and could not find their way home.
The psychiatrist should also elucidate the patient's expression of choice and values, including any beliefs about nursing homes, the value placed on independence, and why it is important for the patient to return home. Collateral informants can give insight into the longevity of these values.
Finally, clinicians should ensure patients have every possible advantage to achieve residence capacity by accessing their hearing aids and eye glasses, using medical interpreters when appropriate, providing medical terms in simple language, and performing the evaluation early in the day to minimize the effect of sundowning.
"Concerns may lead families to prematurely exclude their elderly relatives from making decisions about where they will live, depriving them of the right to take risks with their health care and well-being."
Sliding scale of decisional capacity
Patients are held to higher levels of cognitive, emotional, and socio-cultural functioning as the risk inherent in their decision increases—the sliding scale of decisional capacity with its three tiers:
In the first tier, applied for highly effective and low-risk interventions, a patient needs only awareness of the situation and assent.
For the second tier, with more balanced risks and benefits or higher risks and ambiguous benefits, the patient needs an understanding of the treatment and its risks and benefits plus any alternatives.
It is only in the third tier, which is for the riskiest decisions, that a patient needs to demonstrate appreciation and reasoning.
"Elderly patients who want to return home are often held to the third tier because clinicians focus exclusively on the physical risks of going home and not on the entirety of risks and benefits intrinsic to each discharge plan," say the authors. "This borders on paternalism whereby the physician prioritizes the medical outcome above all else.
"When more complete information is available, it may become clear that home is less risky than originally conceptualized. In such cases, elderly patients with cognitive impairment who want to go home should be held to either the first or the second tier. The third tier should be reserved for particularly risky discharges, where there is a high likelihood of significant morbidity or mortality without institutionalization and community resources are insufficient to support the patient at home."
Residence capacity is the key to deciding which elderly patients with cognitive impairment can go home to a potentially unsafe living situation, say the authors.
"Psychiatrists need to broaden their understanding of each available discharge option to include a careful balancing of all potential benefits and burdens. With this information, psychiatrists can more realistically apply the sliding scale of decisional capacity to determine how strictly the patient must adhere to standard capacity criteria.
"These refinements to a typical capacity evaluation will lead to a more holistic determination of residence capacity.
"Although some psychiatrists may hesitate to send an older, cognitively-impaired adult home for fear of an adverse outcome of legal liability, such issues can be mitigated through careful assessment, discussion with the patient and family, and good documentation.
"It is a serious affront to a patient's independence to be forced into a nursing home and a decision that should not be made lightly. A thoughtful residence capacity determination is crucial to promoting the highest level of patient autonomy."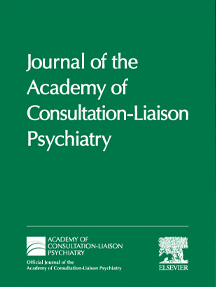 The full paper, Who Should Decide? Residence Capacity Evaluation of a Cognitively-Impaired Older Adult Requesting an "Unsafe" Discharge to Home, by Naalla Schreiber, MD, Tia Powell, MD, and Mary Alice O'Dowd, MD, FACLP, is available here.
More Dorfman awards, for papers previously featured in ACLP News, were reported in one of the daily issues at CLP 2019 in San Diego last month.