Dorfman Awards Celebrate Top Articles from Psychosomatics
The best of reviews, original research, and case reports
The Academy's Dorfman Journal Paper awards are presented for the best articles published annually in our journal, Psychosomatics, in categories of reviews, original research papers, and case reports. Papers are judged on composition and writing, significance of findings, and innovation.
This year's awards, to be presented at CLP 2019 this lunchtime, are:
Reviews

Psychiatric Care in Hematopoietic Stem Cell Transplantation, (HSCT), by Zev Nakamura, MD, Rebekah Nash, MD, PhD, Laura Quillen, BS, Daniel Richardson, MD, Rebecca McCall, MLS, AHIP, and Eliza Park, MD, FACLP.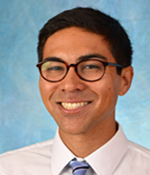 The article highlights basic principles of HSCT—a cancer treatment associated with multiple neuropsychiatric sequelae.
"The psychological stress of HSCT [also known as bone marrow transplantation] begins during the pre-transplant period, is exacerbated during inpatient hospitalization, and is perpetuated by a close surveillance period over several months following HSCT," say the researchers at University of North Carolina Health Care.
"Given the prevalence of hematologic disorders and increasing indications for HSCT, it is imperative for C-L psychiatrists to be familiarized with HSCT, its many associated pharmacologic treatments, and the range of neuropsychiatric presentations in these patients."
The review was reported in the June 2019 issue of ACLP News here.
---
Original research

Polyallergy (Multiple Chemical Sensitivity) is Associated with Excessive Healthcare Utilization, Greater Psychotropic Use, and Greater Mental Health/Functional Somatic Syndrome Disorder Diagnoses: A Large Cohort Retrospective Study, by Xavier Jimenez, MD, Nicole Shirvani, MD, George Tesar, MD, FACLP, and colleagues.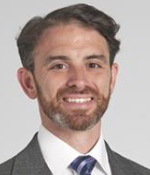 So-called allergies are added to medical records despite, at times, lacking confirmation of immune-mediated mechanisms—and thereafter, treatment regimens become complicated. The researchers at Cleveland Clinic, however, identified "greater and greater adverse drug reactions" reported by patients as indicators that mental or behavioral interventions may be needed.
The research was reported in the May 2019 issue of ACLP News here.
---
Case report
Who Should Decide? Residence Capacity Evaluation of a Cognitively-Impaired Older Adult Requesting an "Unsafe" Discharge to Home, by Naalla Schreiber, MD, Tia Powell, MD, and Mary Alice O'Dowd, MD, FACLP.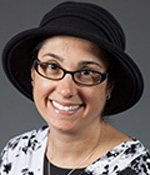 Psychiatric consultations are often requested to determine decisional capacity for elderly patients with cognitive impairment who refuse a safe discharge, typically to a skilled nursing facility (SNF). Presumed benefits of discharge to a SNF include safety, reliable medical care, rehabilitation for those with hospital-related disabilities, and nursing care that includes assistance with activities of daily living. On hospital admission, family members may request discharge to a SNF. In executing this plan, however, staff may focus narrowly on physical safety instead of considering strategies to help the patient return home.
The case report is published here.