COVID-19: Academy Members Support Each Other
ACLP launches dedicated listserv to co-ordinate help
ACLP has launched a listserv dedicated to C-L Psychiatry and COVID-19 issues.
The list is not restricted to Academy members; any medical care provider with an interest in these issues may join and participate in the conversation.
To subscribe to the list, sign-up here.
The list allows for standard attachments, such as Word, Excel and PowerPoint files, and PDF documents, up to a total email size limit of 3 MB (the email size is counted with the document file size),
The dedicated listserv is designed to co-ordinate guidance and comments from Academy members and others, some of whom have recently contributed support through their own SIG listservs.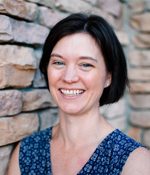 For example, Shannon Ford, MD, Walter Reed National Military Center, has highlighted a particular resource to members of her Military & Veterans SIG which she co-chairs: "I know there are a ton of resources out there—one Facebook page has 120K followers!—but I want to advertise for the Center for the Study of Traumatic Stress team at Uniformed Services University. They have been working quite diligently to put out some very useful information here."
"These are challenging times and I hope everyone is hanging in there even when the guidance changes so rapidly your head is spinning," she says. "I wish everyone the best in these upcoming weeks. Any best practices would be most welcome from my perspective."
More resources are shown on the ACLP's new web page
The American Psychiatric Association (APA) has also published a list of resources for psychiatrists covering the physical effects of COVID-19 and its potential mental health and psychosocial impact.