J. Michael Bostwick, MD, FACLP, is Awarded Academy's Highest Honor
'On his worst day, Michael does better than most of us on our best day'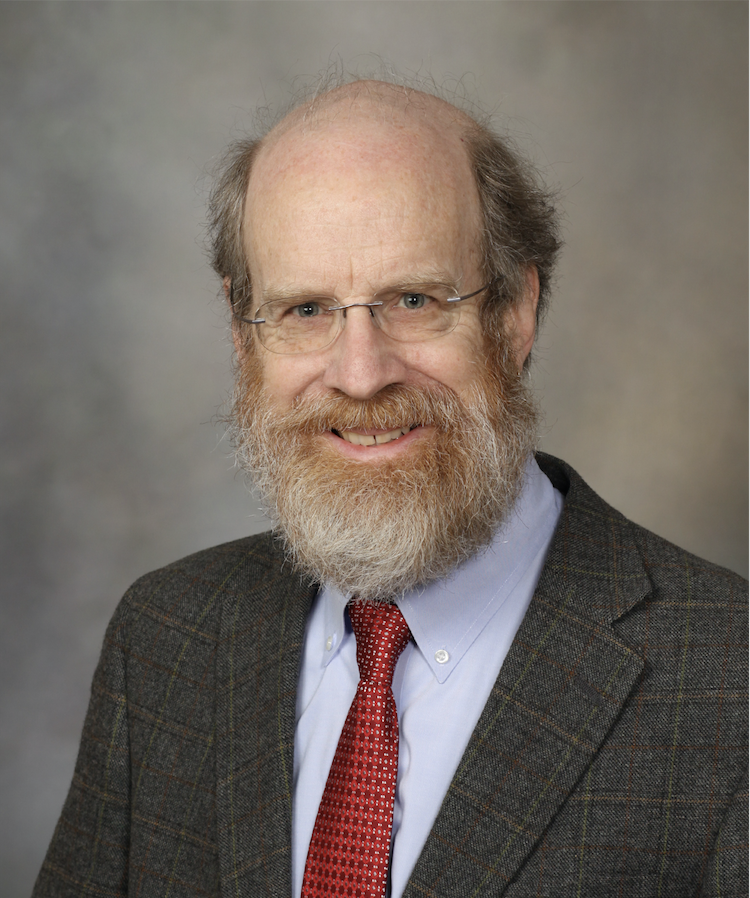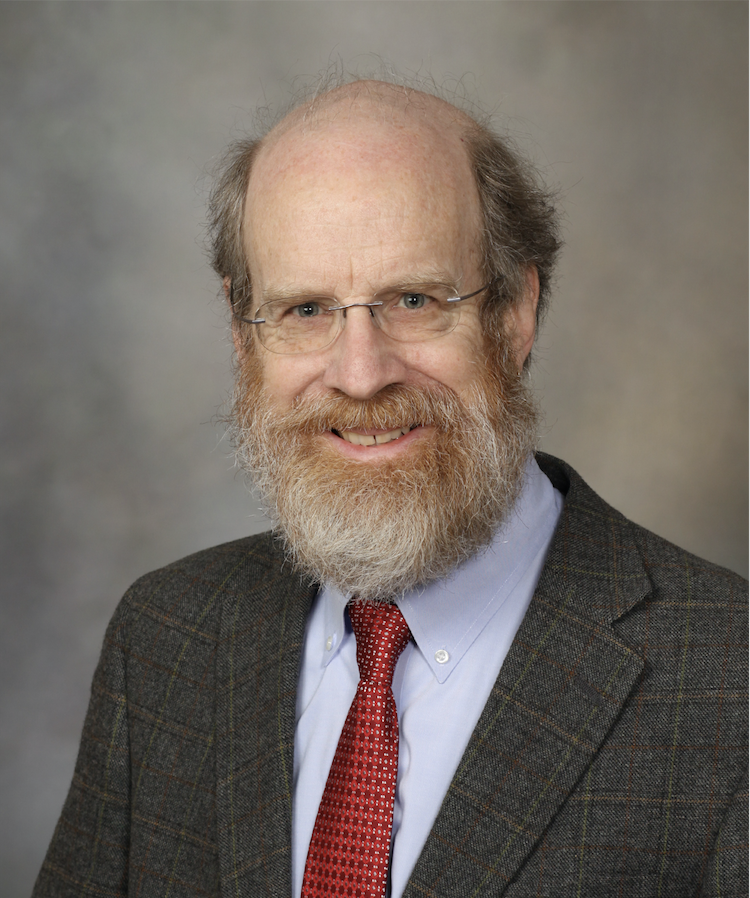 The 2020 Eleanor and Thomas P. Hackett Memorial Award—the Academy's highest honor each year to an individual for outstanding achievement in C-L Psychiatry—is to be presented to J. Michael Bostwick, MD, FACLP.
The Hackett Lecture will be livestreamed on Wednesday November 12th as part of the virtual CLP 2020 meeting.
Dr. Bostwick says: "Throughout my career, the Academy has been my intellectual home. Brilliant, enthusiastic colleagues from all over the world have cheered me on as I have pursued my eclectic take on consultation-liaison work. Over nearly 30 years, the Academy has facilitated my growth as teacher, scholar, and leader. I am grateful.
"Permit me to wax classical as I try to wrap my Janus head around this honor. I look back and recall a callow resident who could never imagine measuring up to the gods and goddesses of our field. I look ahead and see my heroes gathered around an Olympian banquet table over which Tom and Ellie Hackett preside. There's an empty seat for me? How absurd! How marvelous! Thank you!"
Dr. Bostwick's nominator, Lewis Cohen, MD, FACLP, says: "Dr. Bostwick has a national and international reputation for his research, theoretical conceptualizations, publications, and presentations in the field of suicidology.
"He directed for a decade the biannual Aeschi suicide conferences, and he has helped shape the field. He has presented original work on suicide, pseudo-suicidal phenomena, and palliative care issues. He has a long track record of encouraging clinicians to think of what's REALLY going on before calling it suicide.
"However, what is most striking to me regarding his contributions to advancing the field of C-L Psychiatry is the breadth of Dr. Bostwick's interests and expertise in Psychiatry and Medicine. He is widely regarded as an authority in medical marijuana, transgender and intersex mental health—not to mention narrative medicine and end-of-life issues. For example, three years ago he became the course director for a new course at the Mayo [Mayo Clinic] in practical aspects of transgender health care, and he enlisted participation from colleagues in surgery, endocrinology, and other departments.
"Hardly a year goes by at our annual Academy meetings where Dr. Bostwick doesn't throw multiple spotlights on incredibly important and often overlooked aspects of C-L Psychiatry that he has tackled. Often joining him at the podium are interdisciplinary colleagues and collaborators from different medical centers, who have sought him out when they encountered a psychosocial challenge and wished to collaborate on new ideas and papers. Dr. Bostwick is an autodidact who brilliantly demonstrates how C-L Psychiatry opens the door on an incredibly wide range of subjects."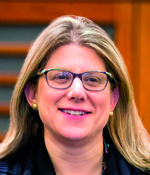 Supporting the nomination, Rebecca Weintraub Brendel, MD, JD, FACLP, Academy past-president (2018-2019), says: "Michael is most deserving of this award for his vast contributions to leadership, scholarship, mentorship, service, and teaching in C-L Psychiatry and our Academy for more than 25 years.
"He has my strongest and most heartfelt endorsement as a colleague who exemplifies the very best of our subspecialty and our organization through thoughts, words, and deeds. He is truly extraordinary as a scholar, teacher, leader, and clinical psychiatrist."
Dr. Brendel commends Dr. Bostwick's "rare and boundless intellect characterized by depth and breadth of inquiry as well as creativity and artistic talent."
Where some could lack focus with so many gifts and interests, she says, Dr. Bostwick has instead pursued parallel and intersecting trajectories of research and writing incorporating empirical research on suicide, addiction, medical education, and end-of-life care, case-based learning, and clinically informed scholarship—all of which have made him an internationally sought-after collaborator, lecturer, and teacher.
Along the way, he has authored or co-authored more than 100 peer-reviewed articles, a casebook, and more than two dozen book chapters. He is an active writer of book reviews, letters, and commentaries. He has lectured or taught across the US and in more than a dozen other countries. He recently represented the Academy at the Royal College of Psychiatrists in the UK at the invitation of the ACLP Board.
Dr. Bostwick has incorporated his aptitude for art, musical ability, and study of narrative into his writing and teaching to wide acclaim, says Dr. Brendel. For example, his novel theory of coda da vita—using the musical coda as a metaphor for life after an unexpected and life-altering medical event—was received as visionary by the bioethics faculty at Harvard, where he presented at a national bioethics conference.
Dr. Bostwick is currently completing a Master of Fine Arts degree in writing at Bennington College, supported by Mayo Clinic, and "has already achieved more than most of us could imagine in a lifetime," says Dr. Brendel. "And I believe the best is still yet to come in terms of what he will contribute to our understanding of the science and experience of the human condition."
Dr. Bostwick's contributions to the Mayo Clinic, where he has been a full professor for a decade, "demonstrate his leadership and administrative skills within Psychiatry and medical education." He is presently the senior associate dean of admissions for all three Mayo Clinic Medical School campuses, "where he continually succeeds in recruiting the most competitive applicants from across the world to study in Minnesota, Arizona, and/or Florida."
Dr. Bostwick "exhibits the very best of what C-L psychiatrists do—understanding both the physical manifestations of comorbid medical illness and the psychological and mental effects of the illness experience,"  says Dr. Brendel. "On his worst day, Michael does both better than most of us on our best day."
Dr. Bostwick has served the Academy over the past 25 years. He is a regular presenter and collaborator at the Academy's annual meetings, he was annual meeting program chair during the presidency of Linda Worley, MD, FACLP (2013-14), and he served for two terms on the ACLP Board, during which time he rose to the challenge of chairing the then newly-formed Journal Committee as the Board considered the future of Psychosomatics in the setting of a rapidly changing journal publication environment.
"Over the past five years in particular, Michael has become a most trusted mentor, colleague, and friend to me," says Dr. Brendel. "He is a rare colleague who both pushes his own limits and those of his colleagues to continually and perpetually explore and expand the potential and scope of C-L Psychiatry and its contribution to advancing health, enhancing life, and alleviating suffering."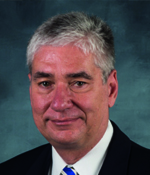 Another Academy past-president (2017-2018) also supporting the nomination, Jim Rundell MD, FACLP, says: "I have known Dr. Bostwick since he was in Psychiatry training at Harvard Medical School in the 1980s. His leadership skills, research interests, and clinical abilities at the time made him an easy pick for 'going to go far' predictions. He went on to more than fulfill those expectations."
On Dr. Bostwick's specialty in suicidality, Dr. Rundell adds: "C-L psychiatrists have special training in the breadth and depth of cormorbid conditions in Medicine. We have many competitors in this space—other psychiatrists, dually trained internists / psychiatrists, nurse practitioners, psychologists, and others. What sets us apart is our physician-hood and ability to understand the medical illnesses and medical cultures where our patients present. This unique set of contributions is nowhere more clear than in the suicidal patient. We in C-L Psychiatry have leadership traction in this important clinical area now, thanks to Dr. Bostwick. He has become an international leading expert in this topic, which reflects great credit onto him and to C-L Psychiatry."