FACLPs for 2020 Announced
Exemplary contributions to C-L Psychiatry recognized
---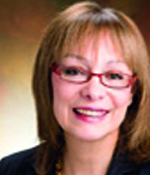 Orna Alpert, MD, FACLP, Drexel University
"It is an honor to become a Fellow of the Academy of Consultation-Liaison Psychiatry," says Dr. Alpert. "In addition to working as a C-L psychiatrist, I am currently working at an outpatient clinic for autistic children in Philadelphia.
"My previous hospitals of training and affiliations include Vanderbilt University, Northwestern University, Yale School of Medicine, and Children's Hospital of Philadelphia. Due to current events, I have developed an interest in public health and am pursuing a Masters of Public Health degree at the University of Pennsylvania."
---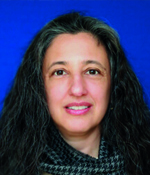 Elizabeth Davis, MD, FACLP, Cambridge Health Alliance
As a double boarded clinician, Dr. Davis practices primary care medicine for patients with chronic mental illness and with substance use disorder.
"I have a largely administrative role as the clinical director of addictions at Cambridge Health Alliance," says Dr. Davis. "My efforts are to expand low-barrier services (i.e., harm reduction) and to close gaps in care for patients with substance use disorder throughout the alliance. I am also designing and building a primary care program with Team-Based Nursing for Psychiatry that will be embedded within the outpatient psychiatry department. I have experience building a comprehensive outpatient addiction service at a Federally Qualified Health Center in Boston that provides nursing-led care and comprehensive medical and behavioral health care to complex patients in the community surrounding Boston Medical Center."
---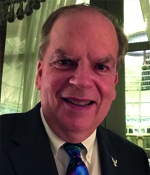 David Diaz, MD, FACLP, Indiana University School of Medicine
Dr. Diaz is medical director of the C-L Psychiatry Service at IU Health University Hospital and program director of its C-L Psychiatry Fellowship. He operates an integrated care treatment model at IU Health aiming to increase access to care for patients and provide timely consultation to primary care colleagues.
Dr. Diaz is active in the Indiana Psychiatric Society as its federal Legislative Representative and a four-time past-president of the Indiana Psychiatric Society. "I am dedicated to advocacy efforts, particularly at the national level through the American Psychiatric Association and the Indiana State Medical Association," says Dr. Diaz. As a past-president of the Indianapolis Medical Society and chair of the board of trustees of the Indiana State Medical Association, "I feel that participating in these areas of organized medicine is a good way to give back to the profession and it is my professional duty as well."
---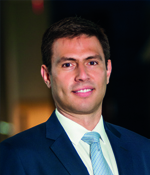 Carlos Fernandez-Robles, MD, MBA, FACLP, Massachusetts General Hospital
Dr. Fernandez-Robles' clinical interests are: psychosomatic medicine and consult psychiatry; psychiatric oncology; electroconvulsive therapy and somatic therapies; cancer-related fatigue. His leadership/administrative interests are: physician leadership, clinical operations, design-thinking innovation, patient-centered service development, negotiation and conflict mediation.
Dr. Fernandez-Roblesis co-chair of the newest ACLP special interest group, the Hispano-American C-L Psychiatry SIG.
---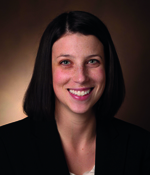 Sheryl Fleisch, MD, FACLP, University of Florida College of Medicine
Dr. Fleisch is the chief of psychiatric services at the University of Florida (UF) Shands Health Hospital and chief of health equity in the Department of Psychiatry at the UF College of Medicine. She provides clinical care and leadership in the general hospital through the Psychiatry C-L service in the emergency room, and through a psychiatry-medicine unit. She also participates in the educational mission of UF as a teacher and mentor for medical students and residents.
From 2013-2020, Dr. Fleisch served as founding medical director of the Vanderbilt University Medical Center (VUMC) Homeless Health Services and Street Psychiatry Programs. Her team provided psychiatric consultation services to people experiencing homelessness both in the hospital and on the streets of Nashville. While at VUMC, Dr. Fleisch also served as director of the C-L Fellowship Program.
---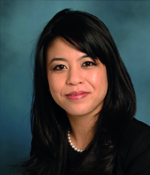 Christina Garza, MD, FACLP, Columbia University Medical Center
Dr. Garza has remained at Columbia following her training where she works as a C-L psychiatrist embedded on a general medicine house staff teaching service. Her academic interests include management of patients with personality disorders and use of complementary and alternative treatments in the inpatient medical setting.
Dr. Garza is a candidate in adult psychoanalysis at the Columbia Center for Psychoanalytic Training and Research; she is involved in psychiatry residency advising and teaching at Columbia; and she completed hypnosis certification at The Center for Integrative Hypnosis in NYC.
---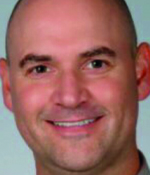 W. Blake Haren, MD, FACLP, CHI Memorial Hospital Chattanooga
Dr. Haren is currently developing an inpatient consultation service and helping a private hospital develop a behavioral health service line.
He is particularly interested in functional neurological and movement disorders as well as caring for the patient at the interface of Medicine and Psychiatry.

---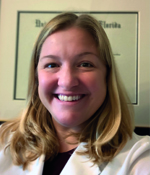 Kimberly Hartney, MD, FACLP, University of South Florida
Dr. Hartney is the chief of the Division of C-L Psychiatry at the University of South Florida Morsani College of Medicine in Tampa, Florida. She is the chief of psychiatric services at Tampa General Hospital and runs the Electroconvulsive Neurotherapies services for USF COM.
Dr Hartney has a passion for training future physicians and psychiatrists. Her focus on thoughtful assessment and treatment of cognitive and emotional suffering in the medically ill patient has resulted in repeated recognition as an outstanding teacher of the year. Kim has special interest in ICU psychiatry, the immunology of psychiatry, and residency training in C-L Psychiatry.
---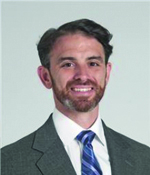 Xavier Jimenez, MD, FACLP, Cleveland Clinic
Dr. Jimenez specialises in treating patients with complex and chronic neurological pain, including chronic back and spine pain, and chronic musculoskeletal pain.
See his biographical video here.
---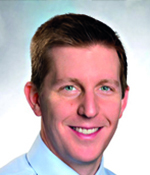 David Kroll, MD, FACLP, Brigham and Women's Hospital
Dr. Kroll is the associate vice-chair for Program Development and Innovation in the Department of Psychiatry at Brigham and Women's Hospital. He is interested in finding new ways to measure the quality of care and in using quality improvement to address quality and safety gaps in psychiatric care delivery.
He also serves on several national committees for assessing the strength of quality measures, including the APA's Committee on Quality and Performance Measurement, the Adult and Child Core Set Annual Review, and the Core Quality Measures Collaborative.
---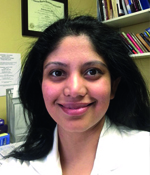 Mallika Lavakumar, MD, FACLP, Case Western Reserve University
Dr. Lavakumar is a consultation-liaison psychiatrist in Cleveland, Ohio. She attends on the inpatient C-L Psychiatry service at the VA Northeast Ohio Healthcare System and is an assistant professor at Case Western Reserve University.
Her areas of clinical interest include inpatient psychiatric consultation and psychiatric care of people with HIV. Her recent research focus entailed studying the implementation of collaborative care in HIV. She is actively involved in resident and interprofessional education and enjoys contributing to the continuing education of physician colleagues.
---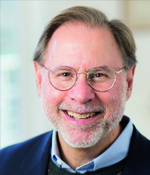 Craig Lichtman, MD, MBA, FIPA, FACLP, Psychoanalytic Center of Philadelphia
Dr. Lichtman has been a C-L psychiatrist in the Greater Philadelphia area for 35 years, in conjunction with his private practice of psychoanalysis, psychodynamic psychiatry, and psychotherapy. He has served as a C-L psychiatrist at the Graduate Hospital and as a psycho-oncologist at the Fox Chase Cancer Center. He is a fellow of the International Psychoanalytical Association, and he is on the Faculty and is a fellowship preceptor at the Psychoanalytic Center of Philadelphia.
Dr. Lichtman is currently a functional movement disorders consultant to the Division of Movement Disorders of the University of Pennsylvania Department of Neurology. His teaching at the University of Pennsylvania has included leading "Countertransference Rounds" for fellows, residents, and interns on the Psychiatry C-L Service, being a psychotherapy supervisor for residents in Psychiatry, and a preceptor for medical students in their "Doctoring" course. He also applies his skills as a family dynamics consultant in family business situations and his dispute mediation skills to help divorcing couples achieve amicable resolutions of their differences.
---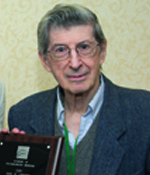 Don Lipsitt, MD, FACLP, Harvard Medical School
Dr. Lipsitt is professor of Clinical Psychiatry, Harvard Medical School, and chairman emeritus, Mount Auburn Hospital, Cambridge, Massachusetts. He is honorary chairman, Section on Psychiatry, Medicine and Primary Care, World Psychiatric Association.
Dr. Lipsitt inaugurated the Academy's Lipsitt Award. He has also authored a major historical account of the field published in 2016: Foundations of Consultation-Liaison Psychiatry: The Bumpy Road to Specialization documents the development of C-L Psychiatry from its inception to the present.
---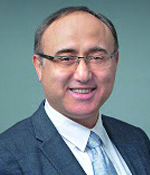 Aaron Pinkhasov, MD, FACLP, NYU Winthrop Hospital
Dr. Pinkhasov is a professor of Medicine and Psychiatry at NYU Long Island School of Medicine and is a chairman of the Department of Behavioral Health at NYU Winthrop Hospital. He specializes in treating patients with complex overlapping medical and psychiatric disorders, as well as geriatric patients with a wide range of neurocognitive disorders.
"I strongly feel that every patient deserves a well-rounded and holistic treatment plan with the highest possible standards of care," says Dr. Pinkhasov. "At NYU Winthrop Hospital, my team and I emphasize the importance of integrating medical and behavioral health aspects of care, while incorporating innovative approach to diagnosis and treatment."
---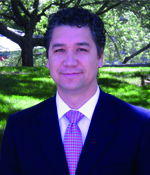 Davin Quinn, MD, FACLP, University of New Mexico Health Sciences Center
Dr. Quinn's areas of academic and clinical interest are neuropsychiatry; traumatic brain injury (TBI); and non-invasive neuromodulation. He is funded by the Department of Defense, NIH, and industry to conduct clinical trials of different brain stimulation modalities (TMS, TDCS, VNS) for various conditions, including cognitive deficits in TBI, major depression, and methamphetamine use disorder.
Dr. Quinn is also the director of the UNM/NMVAHCS Consultation-Liaison Psychiatry fellowship, and has served as the chief of staff for UNM Hospitals and Clinics for the last two years.
---
Rachna Raisinghani, MD, FAPA, FACLP, Sheppard Pratt
Dr. Raisinghani has been in practice for more than seven years, and practiced in a range of settings including inpatient, partial hospitalization, outpatient, as well as consultation-liaison. She currently serves as the medical director of the Division of C-L Psychiatry at Sheppard Pratt and chair of the Department of Psychiatry at the Greater Baltimore Medical Center, "where I head a busy, but lively inpatient consultation service, in addition to coordinating care of patients across the two campuses." Dr. Raisinghani is also involved in the training and education of Internal Medicine residents, from PgY1 to PgY3, and serves on various committees on both campuses.
"My interests lie in harnessing the unique set of my clinical and administrative skills in providing the best possible psychiatric care to patients who are often stranded between the worlds of Medicine and Psychiatry," says Dr. Raisinghani.
---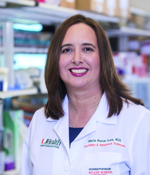 Maria Rueda-Lara, MD, FACLP, UM/Sylvester Comprehensive Cancer Center
Dr. Rueda-Lara is the medical director of Psycho-Oncology at the  Sylvester Comprehensive  Cancer Center, and an assistant professor of the University of Miami Miller School of Medicine in Miami with board-certification in C-L Psychiatry. She is a graduate of the psychosomatic medicine/psycho-oncology fellowship at Memorial Sloan Kettering Cancer Center/Weill Cornell Medical School. She has more than 10 ten years' experience in providing psychiatric care for cancer patients at several major cancer centers including Memorial Sloan Kettering Cancer Center, Rutgers Cancer Institute of New Jersey, and Sylvester Comprehensive Cancer Center.
Dr. Rueda-Lara has experience conducting psychiatric and psychosocial evaluations for patients undergoing stem cell transplantation for hematological cancers. The psychosocial evaluations include a clinical interview, neurocognitive testing, as well as the use of rating scales to assess psychiatric conditions, social support, and cognitive functioning.
---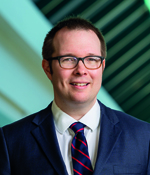 James Rustad, MD, FACLP, White River Junction VAMC
Dr. Rustad is a C-L psychiatrist at the White River Junction VA Medical Center and Burlington Lakeside Community-Based Outpatient Clinic. He is assistant professor of Psychiatry at Geisel School of Medicine at Dartmouth, and clinical assistant professor of Psychiatry at the Larner College of Medicine at the University of Vermont. Dr. Rustad's clinical interests include mental health care for Veterans, catatonia, opioid use disorders, and neurocognitive disorders. He serves on the Academy's Residency Education Subcommittee, which focuses on mentorship of residents and recruitment into the subspecialty.
Dr. Rustad has incorporated evolving models of behavioral health integration in primary care into his clinical and teaching practice. White River Junction is a pioneer in Primary Mental Health Care at the VA, and Dr. Rustad has built on this strong foundation by training residents to practice in a cutting-edge integrated care setting at the Burlington Lakeside Community-Based Outpatient Clinic.
---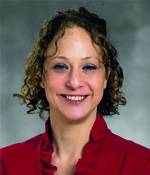 Erin Sterenson, MD, MS, FACLP, Allina Health
Dr. Sterenson, a C-L psychiatrist with Allina Health, recently completed her Masters degree in Bioethics. Her interests in the field include patient autonomy, end-of-life care, and the concept of rational suicide.
She is one of four psychiatrists in the Allina system providing peer-to-peer support through weekly virtual meetings with physicians during the pandemic.
---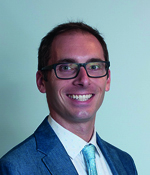 John Taylor, MD, MBA, FACLP, Massachusetts General Hospital
Dr. Taylor is the lead medial director for behavioral health for AuthorCare, a start-up telehealth venture launching in January 2021. In this role, he is developing an integrated care delivery model for members of Author by Humana, a new Medicare Advantage plan.
Dr. Taylor continues to attend on the Acute Psychiatry Service and Avery D. Weisman Psychiatric Consultation Service at Massachusetts General Hospital and is an assistant professor of psychiatry at Harvard Medical School. He is co-editor of Pocket Psychiatry (Wolters Kluwer 2020). His interests include psychiatric population health, using technology to improve access to care, and deception syndromes