Class of Six Selected for 2020-2021 Webb Fellowship Awards
He raised the bar…she was tremendous…highly motivated to learn…great dedication for the field…enthusiastic teacher and learner…natural tendency to inquisitively ask why
A class of six has been selected for the Academy's 2020-2021 William Webb Fellowship Program.
The program fosters the career development and leadership potential of advanced residents and fellows in C-L Psychiatry.
---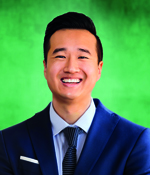 Shixie "Max" Jiang, MD, PGY-3 psychiatry resident, University of South Florida, nominated by Greg Sullivan, MD, chief, James A Haley Veterans' Hospital C-L Psychiatry Service: "It was evident from the very beginning of his psychiatric education that Dr. Jiang would prove to be a keen physician and talented subspecialty liaison.
"While his impressive test scores serve as objective indicators of this, these mere numbers belie the full extent of Max's acumen. He has received numerous awards for both clinical and academic excellence over the course of his training, and he is poised to continue this trend.
"Max strives to maintain an ever-increasing fund of knowledge. While his peers were simply 'getting through' internship, learning to cope with unfamiliar roles and manage their new-found clinical responsibilities, he raised the bar. The passion he brings to his clinical cases is contagious; the commitment he dedicates to research is exemplary; and there is no question that he will maintain an active, evidence-based role in revolutionizing the overlapping fields of C-L Psychiatry and neuroscience."
---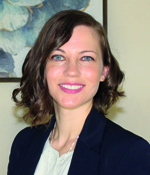 Maria Prom, MD, instructor in psychiatry, Massachusetts General Hospital (MGH), and global psychiatry research fellow, Boston University Medical Center-MGH, formerly C-L Psychiatry fellow, MGH, nominated by Felicia Smith, MD, associate chief of psychiatry, MGH Division of Psychiatry & Medicine, and chief, Avery D Weisman MD Psychiatry Consultation Service: "Maria merges interest and expertise in consultation psychiatry with significant work in global health care and a strong desire to serve underserved communities".
"As an undergraduate, Maria embarked on an international research project looking at the relationship between patient satisfaction, therapeutic alliance with mental health care providers, and attrition within a mental health clinic in Ayacucho, Peru. She subsequently took a one-year leave of absence from medical school to pursue public health research in Peru, examining the impact of nationalized health insurance on out-of-pocket health care expenses of Peruvian citizens.
"As a resident, Maria proved to be an excellent clinician with a particular focus on working with Spanish-speaking patients. While her eventual goal was always to apply for the MGH Global Clinical Research Training Program, she fell in love with consult psychiatry and decided to pursue our fellowship to enhance her skillset before circling back to global work.
"As a consult fellow, Maria was tremendous. She is an astute clinician who handles pressure with ease and is equally comfortable at the bedside as she is talking with primary medical teams. She continues to work in the emergency department setting where she stands out as one of the beloved clinician-educators by our residents. She will also be joining the consult service as one of our part-time attendings this year while she completes the NIMH T32 post-doctoral clinical and research fellowship in Global Psychiatry."
---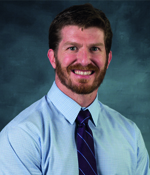 Jordan Rosen, MD, embedded psychiatrist in the medical ICU, Brigham and Women's Hospital, formerly fellow, Yale University, and resident, The University of Virginia, nominated by Justin Smith, MD, director of the Psychiatry Consult Service, The University of Virginia: "I can say without reservation that Jordan is an outstanding physician and was one of the top residents with whom I worked during my tenure at UVA. Jordan is highly internally motivated to learn and his knowledge base already far exceeds his peers and even some providers who are years beyond him in training and clinical practice.
"Jordan is highly dedicated to C-L Psychiatry and exceptionally hard-working. At UVA I supervised Jordan as he worked as the embedded psychiatrist to the medical ICU team. On multiple weekends when Jordan was not scheduled to work, he came in to see patients in the ICU on his own initiative. He was clearly enthusiastic about learning and providing excellent care to these complex patients.
"Jordan was so well-liked and valued by the ICU teams that he was offered a position as an embedded psychiatrist for another year after his training. He established himself as someone whom both residents and faculty looked to for a trusted opinion."
---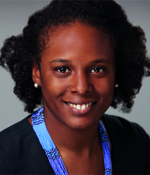 Adrienne Taylor, MD, formerly C-L Psychiatry fellow, now associate director, Division of Medical Psychiatry, Department of Psychiatry, Brigham and Women's Hospital, nominated by David Gitlin, MD, FACLP, vice-chair, clinical services, Brigham and Women's Hospital: "Dr. Taylor has shown great dedication for the field, is highly intelligent, and curious as she evolves her professional identity.
"I first met Dr. Taylor in my role as chair of the APA Council on Consultation-Liaison Psychiatry, where she served as a resident fellow member.  She was an active participant on the joint APA-ACC (American College of Cardiology) Resource Document Workgroup on the risk of QT prolongation of psychotropic medications.
"Dr. Taylor completed her psychiatry residency at Northwestern University where she served as chief resident. During her tenure at Northwestern, she created educational products about psychiatric topics for non-psychiatric resident physicians. She was also a member of a multidisciplinary workgroup that developed a quality improvement project on the rate and effect of violence on health care workers which won best poster at CLP 2017.
"As a fellow, she continued to develop her interests in C-L Psychiatry and acted as the inpatient fellow liaison for the burn/trauma services as well as followed patients longitudinally in the neuropsychiatry and psycho-oncology clinics at Brigham and Women's Hospital and Dana Farber Cancer Institute.
"I have enjoyed watching Adrienne grow as a skilled psychiatrist and a leader."
---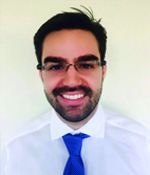 Gustavo Costa Medeiros, MD, psychiatry resident, University of Texas Southwestern Medical Center, nominated by Celia Jenkins, MD, professor of psychiatry: "Having completed his psychiatry residency in his home country of Brazil, Gustavo entered our research track in 2017. A quick review of his CV shows that he has produced more than 20 first-author papers and book chapters since completing his first residency in 2014.
"Gustavo has established himself internationally in the area of gambling disorder and, more recently, has shifted his focus to the interactions of inflammation and depression as well as depression and HIV. He has also proposed and taught seminars on the opioid crisis and behavioral addictions to his fellow residents here at UTSW. 
"On a personal level, he is one of the most enthusiastic teachers and learners I know."
---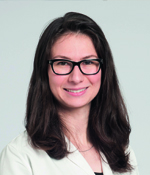 Samantha Zwiebel, MD, formerly C-L Psychiatry fellow, Department of Psychiatry and Psychology, Cleveland Clinic, now assistant professor of clinical psychiatry, University of Pennsylvania, nominated by Leopoldo  Pozuelo, MD, MBA, FACP, FACLP, C-L Fellowship director at Cleveland Clinic: "Sam stood out in the C-L Fellowship with her keen intellect and clinical acumen. She has a natural tendency to inquisitively ask why, observe, and research answers. She was very adept at looking at the opioid epidemic as noted in our large volume of recurrent endocarditis patients, and asking pertinent, tough questions from a scientific and ethical framework.
"Sam has grown as a clinician during her C-L Fellowship with us, demonstrating calmness under pressure, superb clinical skills, and an ingrained teaching style. She has the bioethics training that gives her a unique ability to tee up clinical conundrums in need of research exploration. She has grit. I personally witnessed how she relished and milked the last ACLP Annual Meeting with all it had to offer. I am very pleased that my colleagues at the University of Pennsylvania are supporting her academic mission as she starts her first job and clinical career."
---