From program chair Lisa J. Rosenthal, MD, FACLP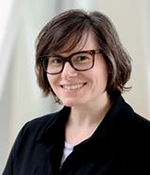 Register Later This Month for CLP 2021
Grant of up to $100 towards following year's annual meeting for all attendees
Registration is open later this month for the virtual CLP 2021.
You can take advantage of the early-bird rate.
All rates have been held at the same level as for the 2020 virtual annual meeting. But this year, all those who are registered at the time of the meeting on November 10-12 will automatically be entitled to a grant of up to $100 towards their registration for the 2022 annual meeting scheduled in person in Atlanta, Georgia.
(The grant is non-transferable, cannot be combined with other offers, and has no value without CLP 2022 registration.)
This year's annual meeting has the theme Advancing Knowledge, Developing Careers, Strengthening Community.
Leading With Purpose
Connecting our souls to our roles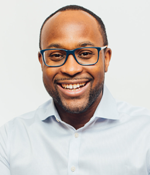 Our first plenary speaker will be connecting our souls to our roles—so that our daily work and life's work can more fully align.
In an inspiring keynote presentation entitled Leading with Purpose, Dr. Nicholas Pearce will say that in times of significant disruption we are forced not just to evaluate what we do and how, but to reckon with why we exist—our purpose.
"In addition to the profound losses brought about by the global COVID-19 pandemic has also come a once-in-a-lifetime opportunity to reset and refocus," he says.
And he adds: "In the midst of an unprecedented public health pandemic, the well-being of clinicians can easily seem secondary to the service they offer to their communities."
Dr. Pearce will address the C- L Psychiatry community about the importance of leading with purpose and how to intentionally thrive in disruption. His presentation is designed to be an oasis of inspiration for those who serve.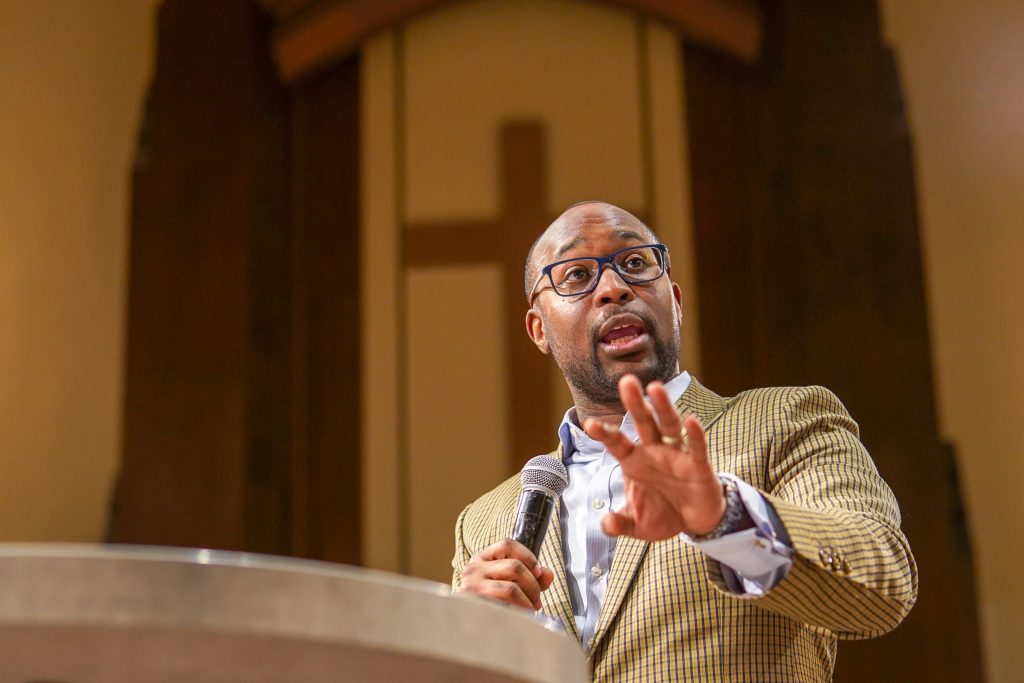 A scholar, entrepreneur, and pastor, Dr. Pearce is an award-winning clinical professor of management and organizations at Northwestern University's Kellogg School of Management; the founder and CEO of The Vocati Group, a boutique global management consultancy; and assistant pastor of Chicago's historic Apostolic Church of God. He wrote the best-selling book, The Purpose Path: A Guide to Pursuing Your Authentic Life's Work.
An internationally recognized expert on the practice of values-driven leadership in organizations, Dr. Pearce has served as a trusted adviser, executive coach, and keynote speaker for leading organizations on six continents.
He holds four academic degrees, including an undergraduate degree in chemical engineering from MIT and graduate degrees in theology and organizational behavior from Fuller Theological Seminary and Northwestern University. He and his work have been spotlighted by ABC, CBS, and NBC News, CNN, NPR, and The Wall Street Journal, among global outlets.
In recognition of his impact in the academy, marketplace, and community, he has been named a Fellow of Leadership Greater Chicago and one of Chicago's 40 Game Changers under 40.
Set up your own chatroom
Meanwhile, more detail has been finalized for the chatroom options that will be available to all attendees on the new platform for CLP 2021.
Attendees can create their own chat rooms, browse different chat rooms, and message other attendees to chat one-on-one.
Says deputy executive director Shannon Sperati, who has been heading up the new platform: "If the conversation is going great, and you want to jump into a meeting, click the 'start call' button, and your new friend will be invited to a video chat to talk more in-depth about the conference content."
Another feature of the platform this year is that all pre-recorded content will be filtered through a video production company who will professionally capture, catalog and present recordings consistently.
Some pre-recorded content is expected to be followed by a live Q&A session while some workshops are also being planned as live presentations. Further details on these sessions will be released in the run-up to the meeting.
ACLP Receives Second Grant of $100,000 from ABPN
Unrestricted grant supports diplomates attending Academy online education events
The American Board of Psychiatry and Neurology (ABPN) is providing the Academy with a second unrestricted grant of $100,000 to support its diplomates attending Academy online education events at the same price as Academy members.


The Academy Board was pleased to accept the grant and enable access to its upcoming CLP 2021 virtual meeting, on November 10-12, in support of C-L Psychiatry diplomates during these difficult times.
ABPN will be notifying its diplomates of the availability of CLP 2021 CME and MOC credits available and provide details on how diplomates can register.
ACLP has thanked ABPN for its collaboration on meeting the vital education needs of C-L Psychiatrists during the pandemic.