Academy's Top Honor Awarded to James A. Bourgeois, OD, MD, FACLP
'I firmly believe that C-L Psychiatry is exactly the subspecialty that is poised to make the greatest difference in various critical areas of health care delivery and academic medicine at present and on into the future'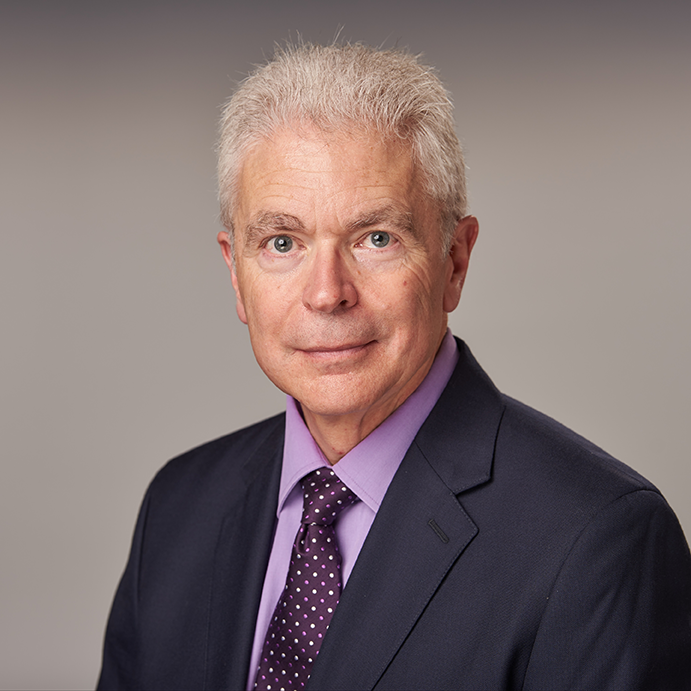 The 2021 Eleanor and Thomas P. Hackett Memorial Award—the Academy's highest honor each year to an individual for outstanding achievement in C-L Psychiatry—is to be presented to James A. Bourgeois, MD, OD, FACLP.
Dr. Bourgeois will give the Hackett lecture at CLP 2021 in November.
Dr. Bourgeois is chair at Baylor Scott & White Health, Central Texas Division and clinical professor at Texas A&M University College of Medicine.
In his Hackett lecture, entitled From Boston to Austin: A Consultation-Liaison Psychiatry Journey, Dr. Bourgeois will say: "The elements of Psychiatry, especially consultation-liaison, that initially appealed to me remain robust, and are much improved, in the last 30 years. These include the study of the most inscrutable organ system, focus on complex illness, an appealing multiplicity of pharmacologic, other somatic, and psychotherapy interventions, and successful clinical interventions, especially when compared to other medical specialties.
"Even better than that, the position of C-L Psychiatry within Psychiatry and within the rest of Medicine, which frankly is the more important comparator, is now the best that it has ever been, and we are poised only to improve our standing in the future. If the brain is the 'last frontier' of medical inquiry, then C-L Psychiatry is the 'scout' that leads other specialties on this critical mission.
"I firmly believe that C-L Psychiatry is exactly the subspecialty that is poised to make the greatest difference in various critical areas of health care delivery and academic medicine at present and on into the future."
Nomination of a Hackett Award winner
Nominating Dr. Bourgeois, Mary Ann Cohen, MD, FACLP, says: "Dr. Bourgeois is paradigm of the teacher, role model, clinician, researcher, administrator, and leader who exemplifies the characteristics of a Hackett Award recipient."
On Dr. Bourgeois' teaching, she says: "At every step along the way, from success as a doctor of optometry to academic success as a doctor of medicine, Dr. Bourgeois made significant contributions to the literature of C-L Psychiatry.
"His articles range in depth and breadth from his articles on depression and topical ophthalmic beta-adrenergic blockade and on the ocular side-effects of lithium, both published in the Journal of the American Optometric Association during his residency, to his articles on psychosis due to isoniazid, he has made every moment of his career a teachable one."
And on working with Dr. Bourgeois through ACLP SIGs, Dr. Cohen says: "His concern for others, warmth, and humor are coupled with his gifts as an inspiring teacher. Dr. Bourgeois is an enthusiastic teacher and a joy to work with."
Ana Hategan, MD, FRCPC, associate clinical professor, McMaster University Hamilton, Ontario, adds her support to the nomination. She worked with Dr. Bourgeois under his leadership at McMaster University and has continued to collaborate with him on multiple educational and scholarly academic projects over the years.
Most notable, she says, has been his efforts to explore the efficacy of various instructional approaches in stimulating trainees' acquisition, retention, and application of content knowledge in their evolving roles as physicians.
Together, in 2018, they produced the first case-based geriatric psychiatry textbook, currently in press by Springer, and in 2016 collaborated on an innovative book, On-Call Geriatric Psychiatry.
"Dr. Bourgeois has an amazing capacity to instill enthusiasm, maintain a critical mind, and devise academic and administrative viable solutions, while always maintaining a constructive attitude and a refreshing idealism," says Dr. Hategan.
Profile of a Hackett Award winner
Dr. Bourgeois, who is currently completing three years as an ACLP Board Director, received the degrees of Bachelor of Arts from The College of the Holy Cross (1978), Doctor of Optometry from The New England College of Optometry (1982), Master of Public Administration from Auburn University (1984), and Doctor of Medicine from The Uniformed Services University of the Health Sciences (1989). He completed his residency in Psychiatry from Wright State University (1993) and is certified by the American Board of Psychiatry and Neurology in Psychiatry (1995, recertified 2004 and 2014) and Psychosomatic Medicine (2005, recertified 2014).
"If the brain is the 'last frontier' of medical inquiry, then C-L Psychiatry is the 'scout' that leads other specialities on this critical mission."
He previously served as a Director of Inpatient and Consultation Psychiatry at David Grant Medical Center, Travis Air Force Base CA; Chair of Psychiatry at Wilford Hall Medical Center, Lackland Air Force Base, TX; Director of the Psychosomatic Medicine Service at University of California, Davis Medical Center, Sacramento CA; Vice Chair, Education and Clinical Head of Service, General Psychiatry Division at Michael G. DeGroote School of Medicine, Faculty of Health Sciences, McMaster University, Hamilton ON Canada, and Director of Psychosomatic Medicine Service and Vice Chair, University of California, San Francisco Medical Center, San Francisco CA.
He is the author of more than 200 peer-reviewed publications and 50 books or book chapters. He has held previous academic appointments at University of California, Davis; University of Texas Health Sciences Center at San Antonio; and McMaster University. He maintains academic appointments at Uniformed Service University of the Health Sciences and University of California, San Francisco. He retired as a Colonel from the United States Air Force Reserve in 2005.
His academic interests include the integration of medical and psychiatric care, psychopharmacology, medical education, models of service delivery, and neuropsychiatry. He is a member of Alpha Omega Alpha and a Fellow of the ACLP and the American Psychiatric Association.