Selection from the latest research impacting C-L Psychiatry
Patients Best Suited for E-Consultation
Research: Assessing for Clinical Trends Over the First Year of a Psychiatric Electronic Consult Service
Authors: Cecilia Zemanek, MD, et al.
Abstract/Extract: Electronic consultation—being tested by psychiatrists as a way to reach more patients—offers a rapid, direct, and documented communication between an outpatient primary care physician (PCP) and a psychiatrist. Referrers send a secure consultation request to a psychiatrist with questions they have about their patient being seen in the clinic. The psychiatrist reviews the patient's chart and documents a recommendation based on the information provided. The aim is to reduce the need for a face-to-face visit by giving psychiatric recommendations that the PCP can enact. Additionally, by preventing unnecessary referrals in the primary care setting, wait times for those who do require in-person evaluation may be decreased.
This research aims to:
Assess the rate at which In-person evaluations result from an e-consultation.
Describe which diagnoses and types of questions influence this rate.
In the study, 25% of all e-consultations resulted in a recommended face-to-face evaluation. The most common of the 223 diagnoses studied were anxiety (34.5%) and depressive disorders (32.3%).  
Certain e-consultation diagnoses and question types appeared to influence the likelihood of face-to-face evaluation. E-consultations were found to be particularly serviceable for certain diagnoses (depression and anxiety), as well as certain question types (pharmacological management).
Importance: This study arose from a large number of psychiatric referrals from inside and outside the Lehigh Valley Health Network in eastern Pennsylvania. The Department of Psychiatry employed 26 psychiatrists, 20 advanced practice clinicians, and covered six outpatient clinics. Out of 68,498 health network outpatient encounters made with 9,650 patients in 2019, the department was able to accommodate only around 10%. So, in their first year of an e-consultation service they explored the diagnostic make-up of referred patients—to guide both psychiatrists and PCPs from the outset of each case about which patients are best suited for an e-consultation and which are best suited for an in-person evaluation.
Availability: Pre-publication in the Journal of the Academy of Consultation-Liaison Psychiatry (JACLP)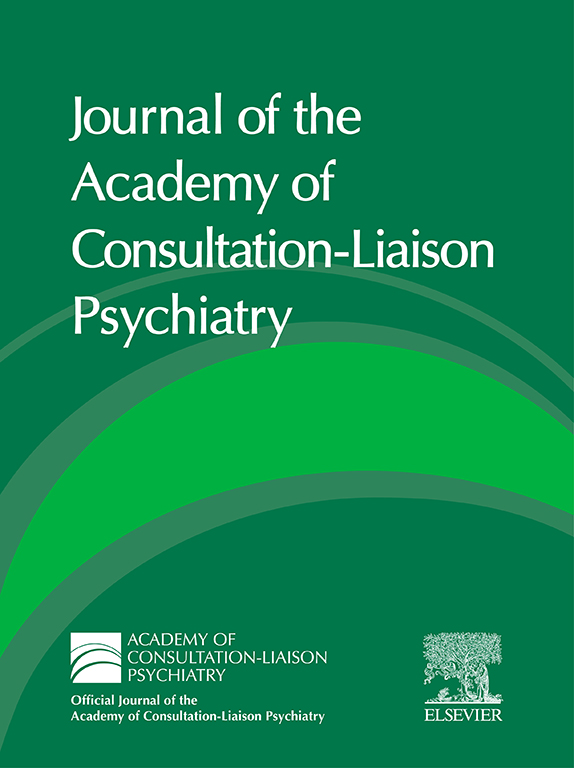 Cannabis Use Among Adolescents Associated with Enduring Impairments of Executive Functioning
Research: Association of Cannabis Use During Adolescence with Neurodevelopment
Authors: Matthew Albaugh, PhD, et al.
Abstract/Extract: In this study, using 1,598 magnetic resonance images from 799 participants, cannabis use was associated with accelerated age-related cortical thinning in predominantly prefrontal regions in 14 to 19-year-olds.
The researchers believe their study is the largest longitudinal neuroimaging study of adolescent cannabis use to date. "The findings underscore the importance of further longitudinal studies of adolescent cannabis use, particularly given increasing trends in the legalization of recreational cannabis use," they say.
Cannabis is a commonly used psychoactive drug, particularly among adolescents and young adults. Relative to the general population, past-year prevalence rates of cannabis use are greatest among teenagers, and more than one-third of 12th graders in the US report using cannabis in the past year. Seventy-eight per cent of first-time cannabis users are between the ages of 12 and 20 years.
"These prevalence rates raise concern as cannabis use during adolescence has been linked to enduring impairments of executive functioning and impulse control," say the researchers. "Such longitudinal associations appear specific to cannabis use and independent of concomitant alcohol use; however, the neurobiological mechanisms that might mediate a long-term behavioral association with cannabis use remain unclear.
"The potential association of cannabis use with adolescent development represents an increasingly relevant public health issue, particularly given evidence of increased problematic cannabis use among adolescents in areas where recreational cannabis use has been legalized."
Importance: Animal studies have shown that the adolescent brain is sensitive to disruptions in endocannabinoid signaling, resulting in altered neurodevelopment and lasting behavioral effects. However, few studies have investigated ties between cannabis use and adolescent brain development in humans.
Availability: JAMA Psychiatry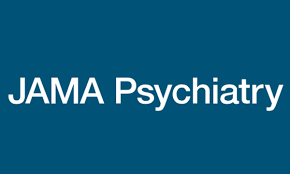 Yoga Shown to be Effective for Patients with Inflammatory Bowel Disease
Research: Effects of Yoga in Inflammatory Bowel Diseases and on Frequent IBD-associated Extra-intestinal Symptoms like Fatigue and Depression
Authors: Eva Wilke, MD, et al.
Abstract/Extract: Reviewed by Ashwini Nadkarni, MD, in ACLP's latest Annotations, this research concludes that yoga can improve quality of life in people with inflammatory bowel disease (IBD) who have depression and fatigue.
Depression and fatigue are persistent symptoms in IBD patients and often refractory to intervention. Yoga has been shown to be effective for the treatment of such symptoms in other medical conditions. In this literature review, the researchers base their findings on 40 trials of patients with IBD and somatic symptom disorders.
Importance: Fatigue is a symptom that often results in referrals from gastroenterology to C-L Psychiatry but also overlaps with symptoms of depression.
Availability: Annotations, ACLP website.

Resource Groups Aid Recovery of Patients with Severe Mental Illness
Research: Effectiveness of Resource Groups for Improving Empowerment, Quality of Life, and Functioning of People with Severe Mental Illness: A Randomized Clinical Trial
Author: Cathelijn Tiaden, MSc, et al [Cathelijn Tjaden, Department of Reintegration and Community Care, Trimbos Institute (Netherlands Institute of Mental Health and Addiction), PO Box 750, 3500 AS Utrecht, the Netherlands: ctjaden@trimbos.nl]
Abstract: Does the structure of a resource group have favorable effects on empowerment and recovery-related outcomes of people with severe mental illness?
In this randomized clinical trial in the Netherlands of 158 people with severe mental illness aged 18 to 65 years, self-reported empowerment improved significantly when working within a resource group compared with well-established community-based care. Exploratory secondary outcomes, such as quality of life and social functioning, also indicated a broad range of benefits.
"To our knowledge, this randomized clinical trial is the first to examine the effectiveness of resource groups for patients with severe mental illness as a way to facilitate empowerment and enhance involvement of significant others," say the researchers. "Our findings are in line with those of studies showing that interventions directed toward involving family and social networks are among the most effective for people with severe mental illness. Nevertheless, poor implementation rates for social network involvement are consistently reported.
"The resource group could also be useful for improving collaboration between services. Rather than referring patients to professionals such as employment or housing specialists, continuity in the different phases of illness and recovery can be fostered by inviting these specialists to join the resource group meetings."
Importance: These findings suggest that resource groups establish widely endorsed principles of empowerment and engagement of significant others as cornerstones of community-based mental health care. Although the importance of recovery-oriented care for people with severe mental illness is widely acknowledged, essential elements such as personalization and involvement of significant others are often not adequately implemented in practice.
Availability: JAMA Psychiatry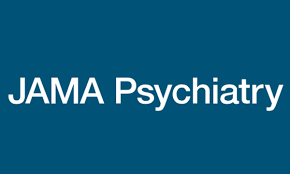 One in 10 Cancer Patients with Comorbid Depression Need Psychiatric Assessment
Research: Suicidal Thoughts in Patients with Cancer and Comorbid Major Depression: Findings from a Depression Screening Program
Authors: Jane Walker, MBChB, MSc, PhD, FACLP, et al.
Abstract/Extract: Researchers analyzed data from a routine depression screening program at three UK cancer clinics linked with clinical data from a national cancer registry.
They found that, of the patients attending cancer clinics who have comorbid major depression, almost one-third have "thoughts of death or suicide" and around one in 10 (a third of those with the DSM symptom) have suicidal thoughts—suggesting one in 10 require psychiatric assessment and management of suicide risk. "The staffing of depression screening programs should be designed with these data in mind," say the researchers.
Importance:  Unpacking broadly defined DSM symptoms is important for depression screening programs in cancer services. In patients with a life-threatening illness, such as cancer, the prevalence of suicidal thoughts indicates the amount of specialist psychiatric time required for risk assessment and management.
Availability:  Pre-publication in the Journal of the Academy of Consultation-Liaison Psychiatry (JACLP)