Selection from the latest research impacting C-L Psychiatry
We Need to Catch Up with Technological Addictions
Special Report: Be Prepared to Address Technological Addictions in Psychiatric Practice
Author: Petros Levounis, MD, 2022 president-elect of the American Psychiatric Association (APA).
Abstract/Extract: Technological addictions will become a significant aspect of psychiatric care, predicts Dr. Levounis. Some people become so caught up in their virtual world that their real world—jobs, finances, relationships, physical health—begins to suffer.
Just as with substance use disorders, people with a technological addiction can develop tolerance and also think obsessively about their behavior when not online, and they experience withdrawal symptoms when shut out from their technology of choice.
To date, however, only one technological addiction has been semi-officially recognized by the APA through DSM-5: internet gaming disorder. Specialists agree, however, on seven major, online behaviors of concern: internet gaming, online gambling, online shopping, cybersex, internet surfing, texting/emailing, and social media.
But how do we know if a patient is addicted? "One factor we can be confident about is that time spent online is not a reliable indicator of a problem," says the author. "How can psychiatrists distinguish a healthy, though time-consuming, habit from an unhealthy psychiatric condition?"
Work defining online gaming disorder can provide a framework. Under the current DSM-5 entry, online gaming disorder is likely present if someone meets five of nine criteria over a 12-month period:
Being preoccupied with video games.
Experiencing withdrawal symptoms when video games are inaccessible.
Requiring more and more playing time to gain the same level of satisfaction.
Being unable to cut down on game playing despite efforts to do so.
Giving up other activities to play more frequently.
Deceiving family members about how much time is spent gaming.
Using video games to alleviate negative moods.
Jeopardizing jobs or relationships due to gaming.
Continuing to play video games despite knowledge of adverse consequences.
Problematic engagement with technology may be a coping mechanism, maladaptive behavior, or a self-medication for an underlying psychiatric condition. Since online gaming disorder became recognized, many families have jumped on it to explain problems in their children, when emergent depression, bipolar disorder, or schizophrenia is the true diagnosis. "Having an external culprit like video games or social media is a less stigmatizing—and thus more easily accepted—problem than a psychiatric illness for many," says the author.
How to treat patients with such a disorder remains a work in progress. "The best advice currently is to rely on what works well across the broad addiction sphere: providing patients an integrated treatment that incorporates addiction psychotherapy, pharmacological treatment of other psychiatric disorders, and possibly mutual help."
Importance: Only internet gaming disorder is currently formally recognized as a disorder. But, warns Dr. Levounis: "By the time clinicians get a firmer grasp of today's ailments, the technology of tomorrow—such as virtual reality and smart devices powered by artificial intelligence—will be commonplace enough to bring about a host of new problems."
Availability: Published in Psychiatric News by the APA.

Agency-Notified Child Abuse Data Adds Weight to Health Anxiety Diagnosis
Research: Self-reported and Agency-Notified Child Abuse as a Contributor to Health Anxiety in a Population-Based Birth Cohort Study at 30-Year Follow-Up
Authors: Steve Kisely, MD, et al.
Abstract/Extract: Data on the association between childhood maltreatment and health anxiety in adulthood often comes from retrospective questionnaires that may be subject to recall bias. There have been no data studies using reports to statutory agencies—until now.
The researchers here assess the effect on outcomes at 30-year follow-up using both prospective agency notifications of child abuse and retrospective self-reports in the same birth cohort.
They analysed 2,458 adults with data on health anxiety measured by the Whiteley Index. They also collected details on self-reported abuse with the Child Trauma Questionnaire and linked this to child maltreatment notifications to statutory agencies. On adjusted analyses, self-reported maltreatment of all types showed significant associations with increased health anxiety. Effects were strongest in women.
Importance: Childhood maltreatment has a wide range of adverse consequences in terms of substance use, sexual health, psychosis, common mental disorders, and psychosocial outcomes. It is also associated with poor physical health—including short stature, poor sleep, asthma, chronic lung conditions, ischemic heart disease, and cancer.
These findings apply in varying degrees to the four main maltreatment subtypes: neglect, physical, sexual, and emotional abuse and suggest that health anxiety may be a further adverse consequence.
Childhood maltreatment, say the authors, should be considered as a contributory factor in people presenting with health anxiety, given this is a long-term condition that can lead to increased psychiatric care.
Availability: Pre-publication in the Journal of the Academy of Consultation-Liaison Psychiatry (JACLP).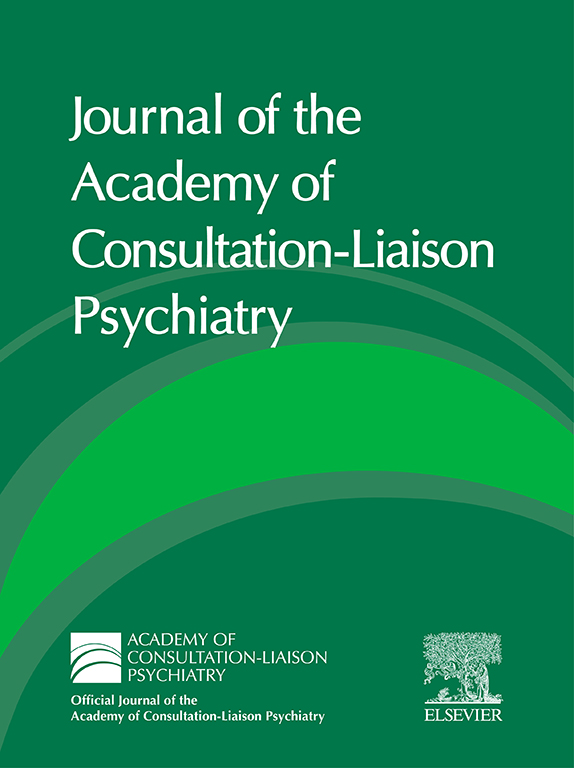 Factors Associated with Low Screening Rates Among Cancer Patients
Research: Uncovering Barriers to Screening for Distress in Patients with Cancer via Machine Learning
Authors: Moritz Günther, MD, et al.
Abstract/Extract: Psychologic distress and manifest mental disorders are overlooked in 30–50% of patients with cancer. Accordingly, international cancer treatment guidelines recommend routine screening for distress to provide psychologic support to those in need. Yet, institutional and patient-related factors continue to hinder implementation, say the authors from the Department of Consultation-Liaison-Psychiatry and Psychosomatic Medicine, University Hospital Zurich.
"Screening for distress in patients with cancer is recommended in treatment guidelines globally to provide psycho-oncological services to those in need," they say. Psychologic needs are present in 30-50% of patients with cancer and persistent in survivors in 20-40%. The distress thermometer and problem list have been established internationally as brief instruments to assess distress and its main physical, emotional, and spiritual sources. Nurses are requested to screen patients repeatedly with these instruments during outpatient visits and in at least biweekly intervals during inpatient treatment
"Despite these requirements, screening rates remain low, ranging around 40% in inpatient treatment and 22-74% in outpatient treatment settings. Organizational structural deficiencies in general (e.g., workload, screening implementation and training), gender, marital status, nationality, and the medical specialization of the treatment teams have been identified as barriers to screening. There may also be more patient-related factors hindering screening."
So the authors investigated factors associated with no screening for distress in patients with cancer using machine learning—a statistical technique geared toward filtering large sets of variables and data for the most significant predictors of an event using algorithms to uncover even subtle relationships between factors without biases.
Using this technique, factors associated with lack of distress screening were explored in 6,491 patients with cancer between 2011 and 2019 at a large cancer treatment center.
Patients unlikely to be screened were not discussed at a tumor board, had inpatient treatment of less than 28 days, did not consult with a psychiatrist or clinical psychologist, had no (primary) nervous system cancer, no head and neck cancer, and did have breast or skin cancer.
Importance: Findings may be relevant to both clinical and institutional stakeholders to optimize distress screening rates. The model can help oncological treatment teams to quickly identify patients likely to be overlooked for distress screening.
Availability:  Published in the Journal of the Academy of Consultation-Liaison Psychiatry (JACLP).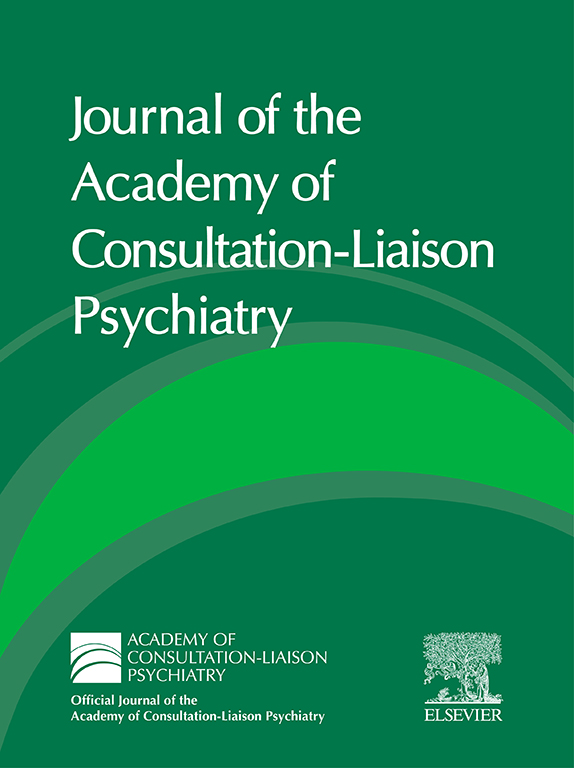 COVID-19 Heightens Stress for Families of ICU Patients
Research: Association of COVID-19 Acute Respiratory Distress Syndrome with Symptoms of Posttraumatic Stress Disorder in Family Members After ICU Discharge
Authors: Elie Azoulay, MD, et al.
Abstract/Extract: Is the risk of posttraumatic stress disorder (PTSD) symptoms in family members of intensive care unit (ICU) patients with acute respiratory distress syndrome (ARDS) due to COVID-19 different from that of family members of patients with non–COVID-19 ARDS?
In this study of 517 family members of ICU patients, PTSD-related symptoms at 90 days after ICU discharge were significantly more common in family members of patients with COVID-19 ARDS compared with non–COVID-19 ARDS (35% vs 19%).
Importance:  Persistent physical and mental disorders are frequent in survivors of COVID-19-related ARDS. However, data on these disorders among family members is scarce.
Availability: Published by JAMA Network.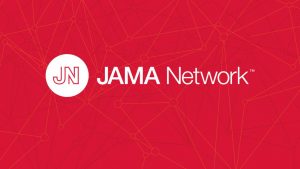 Development and Implementation of an Integrated Care Fellowship
Research: Development and Implementation of an Integrated Care Fellowship
Authors: Anna Ratzliff, MD, et al.
Abstract/Extract: The mission of the University of Washington Integrated Care Training Program is to improve the health of the people of Washington State by preparing a workforce to advance effective, integrated behavioral health care.
Using this goal as the foundation of its Integrated Care Fellowship, the faculty listed core clinical skills for integrated care consultation, and for serving as a liaison for system change that would be required to develop integrated care leaders.
The year-long, integrated care fellowship—a mentored educational experience for individuals who have completed an accredited Psychiatry residency program—was developed and implemented. Early data indicates a positive impact.
The curriculum consists of an Integrated Care Didactic Series, Integrated Care Clinical Skill Experiences, and Integrated Care System-Based Leadership Experiences.
The authors successfully recruited three classes of fellows to the fellowship and produced five program graduates in the first three years. All five graduated fellows were hired into integrated care and/or telepsychiatry positions.
"The fellowship serves as a model for training programs seeking to provide training in clinical and systems-based skills needed for practicing integrated care," say the authors. "Whether such training is undertaken as a standalone fellowship or incorporated into existing C-L Psychiatry programs, such skills are increasingly valuable as integrated care becomes commonplace in practice."
Importance: New educational strategies to train residents in clinical skills necessary to deliver Collaborative Care have been developed, including a CoCM resident rotation and using innovative strategies to incorporate training in CoCM through traditional C-L Psychiatry rotations.
However, say the authors, to effectively serve in the role of a psychiatric consultant, skills in both clinical care delivery and systems thinking are required. The majority (70%) of Psychiatry trainees lack confidence with core components of evidence-based Collaborative Care, such as caseload consultation and indirect clinical care. There is also increasing demand to start new integrated care services and address psychiatric shortages, especially with access to new payment mechanisms for CoCM.
"The majority of the current psychiatric workforce has not been trained in integrated care approaches," say the authors. "Psychiatrists working in these settings report educational needs that include how to address the mental health disorders that present in primary care as well as strategies to support the work of an interdisciplinary behavioral team in primary care." 
Availability: Pre-publication in the Journal of Consultation-Liaison Psychiatry (JACLP).