How to Transcend Barriers to Integrated Care
To date, 'progress has been slow and patchy'
Despite many attempts to integrate so-called 'mental' and 'physical' health care to provide holistic care for patients, 'mental health' practitioners have generally remained organizationally separate from the rest of medicine—seeing only a minority of the physically ill patients who might benefit from their expertise.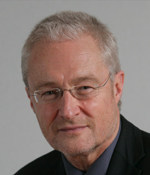 "Over the last few decades, more progress has been made in achieving integration, with notable innovations such as collaborative care, and integrated and proactive C-L Psychiatry," Academy president (2019-2020) Michael Sharpe, MD, FACLP, will tell his audience at the European Association of Psychosomatic Medicine (EAPM) annual conference this month. "But this progress has been slow and patchy."
In his keynote presentation, Dr. Sharpe will explore barriers to delivering the integrated psychosomatic (biopsychosocial) approach to health and disease that EAPM advocates, and what can be done to transcend them.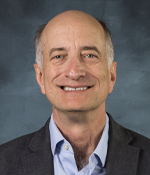 Among other ACLP members at the June 8-11 conference in Vienna, Academy president (1999-2000), James Levenson, MD, FACLP, will review basic principles for the use of psychiatric drugs in the medically ill, followed by specific information on what to do for patients who cannot take medication orally.
He will address practical questions with up-to-date citations such as:
Which psychiatric drugs should be stopped prior to elective surgery.
How should dosage of psychotropics be adjusted after gastric bypass surgery.
How much risk of bleeding do SSRIs actually pose.
How should we treat psychosis in Parkinson's disease.
How much should we worry about QTc prolongation.
How should prescribing change in patients with advanced liver disease.
How should prescribing change in patients with renal insufficiency.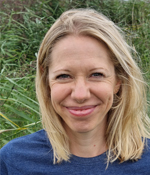 Jane Walker, MBChB, PhD, FACLP, will deliver a keynote, Improving depression care for people with cancer: a journey from research to implementation.
"Depression is common in people with severe medical illnesses like cancer," says Dr. Walker. "But despite receiving cancer care, many patients do not receive treatment for their depression."
Dr. Walker will explore barriers to good depression care for people with cancer and how they can be overcome by describing research findings over more than a decade. These studies aimed to find out just how prevalent depression is in people with cancer, whether depression affects patients' survival, and if a collaborative care treatment program (combining pharmacological and psychological approaches) can improve patients' outcomes.
Dr. Walker will also present the findings of a recently published, large implementation study, which tells us how to translate the findings of this research into clinical practice.
Drs. Walker and Sharpe are also giving a masterclass at the conference on Treating depression in the medically ill: Practical skills.
"Depression is common in people with serious medical illnesses," they say, "but is often not identified and not adequately treated."
They aim to provide participants with practical clinical strategies, focussing on:
Diagnosing depression in patients with serious medical illness; challenges and how to overcome them.
Explaining a diagnosis of depression to patients who are medically ill.
Engaging patients in (pharmacological and non-pharmacological) treatment.
Giving 'problem-solving therapy' for depression in the medically ill.