From Brett Lloyd, MD, PhD, FACLP, chair of the Preconference Courses subcommittee of the Annual Meeting Committee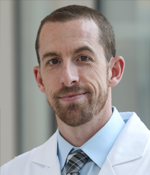 Preconference Program of Updates, Core Topics, and Skills Learning
The preconference subcommittee is thrilled to provide a program that supports our meeting theme: Making Connections: Inspiring Transformation Through Education.
We will hold the Essentials Course this year, which is designed to cover both essential information and updates in the field on core topics. The course materials will be presented by experts in our field. This course is an excellent review of multiple content areas/subspecialties in C-L Psychiatry. The course will run for four hours on Wednesday, November 9, and feature: Bioethics, Endocrinology, Psycho-oncology, Transplant Psychiatry, Delirium, and Pediatric C-L Psychiatry.
The Fundamentals of Psychiatry Course is also on the Wednesday morning and will focus on core topics within C-L Psychiatry presented at the level of fellowship training. The content matter is geared toward trainees, clinicians new to our field, and anyone wanting to revisit core topics in our field.
This year's course will include: Addiction Psychiatry in the C-L Psychiatry setting, Somatic Symptom Disorders, HIV/ Infectious Diseases, Psycho-oncology, and Cardiac Psychiatry.
Our Skills Courses provide an opportunity to learn more about a content area and to develop skills that may support career development. These courses will run on the Wednesday afternoon and attendees will participate in four hours of live interactive content focused on principles of active learning.
We are thrilled to have more flexibility with live sessions this year and bring back the interactive nature of these courses. For registered members, up to two hours of prerecorded didactic content will be available for viewing prior to the course.
The provisional line-up of speakers arranged to date is:
Essentials Course
Ethics: Andrew Siegel, MD
Endocrinology: Dustin DeMoss, MD, FAPA, MS
Psycho-oncology: Eliza Park, MD, FACLP
Transplant Psychiatry: Paula Zimbrean, MD, FACLP
Delirium: Jose Maldonado, MD, FACLP
Pediatric C-L Psychiatry: Laura Markley, MD, FACLP
Fundamentals Course
Addiction Psychiatry: Shamim Nejad, MD
Somatic Symptom Disorders: Jeff Staab, MD, MS, FACLP
HIV/ Infections Diseases: Luis Pereira, MD, MS
Psycho-oncology: Sheila Lahijani, MD, FACLP
Cardiac Psychiatry: Leo Pozuelo, MD, FACLP