Message from ACLP president, Philip Bialer, MD, FACLP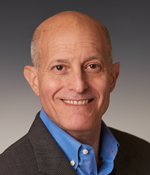 State of the Academy
ACLP is strong. It is dynamic. It is thriving.
ACLP is thriving. Given all the difficulty brought on by the COVID-19 pandemic over the past two plus years, I would not use a word like 'thriving' lightly. But looking at the state of the Academy as we head into our Annual Meeting in November, I find this description apt.
Our membership is growing and ACLP now has nearly 2,000 members. Our financial status is strong.
Our committees and subcommittees have continued their hard work and have been very productive. For instance, the Research & Evidence-Based Practice Committee continues to post annotated abstracts of research articles relevant to C-L Psychiatry. The Education Committee has been hosting virtual case conferences, monthly webinars on various topics, and launched a podcast program this past spring.
The efforts and accomplishments of all our committees and subcommittees are highlighted in this newsletter. We have 26 SIGs and three forums that engage our membership in ways that allow them to participate actively in their area of interest and expertise. Highlights of their activities are also included in this newsletter.
The DEI subcommittee, which was created upon the recommendation of last year's DEI Task Force, is now meeting regularly and is in the process of bringing in a consultant to survey the membership about DEI concerns and needs within our organization.
Last but not least, we have a meeting. We received a large number of submissions for the Annual Meeting and people are eager to get back together. We plan to be meeting in person in Atlanta for the first time in three years! Sandy Rackley, MD, MAEdHD, FACLP, the incredible Annual Meeting Committee, and its hard-working subcommittees have organized a conference that promises to be one of the strongest and most innovative in our history.
As we look into the future, the ACLP Board has been meeting to develop our strategic priorities for the next three to five years. Working with a consultant to guide the Board, we were able to broadly define five Strategic Goal Areas:
Advocacy for the Specialty of C-L Psychiatry.
Educating and supporting a skilled and diverse workforce in C-L Psychiatry.
Scientific inquiry and exploration.
Providing the professional and academic home for C-L psychiatrists and other C-L practitioners, and
Creating a culture and organizational structure that embraces DEI.
I will be able to discuss the outcome of our work in more detail and our action plan for implementing these goals at the Annual Meeting.
The state of ACLP is strong. It is dynamic. It is thriving.