IN THIS ISSUE: Academy Awards 2022 | Forced Migration & Climate Change | Posters | 2021 Plenary | Debate | A&E Abstracts 

From program chair Sandra Rackley, MD, MAEdHD,  FACLP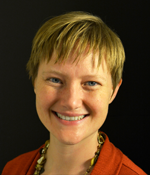 The Great Debate
PGY4 Fast-Tracking—Does C-L Psychiatry Support It?
YES! says Kewchang Lee,  MD, FACLP, UC San Francisco.
NO! says Lisa J. Rosenthal, MD, FACLP, Northwestern University.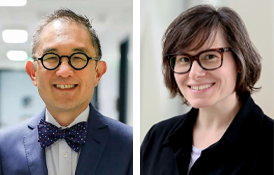 Both have been leaders of the Fellowship Education Subcommittee. But they'll be putting aside their collective Academy leadership to go head-to-head in the Great Debate on the final day (Saturday) of CLP 2022 in Atlanta.
Dr. Lee contends: Fast-tracking will be a beneficial option for residents interested in C-L Psychiatry. Dr. Rosenthal disagrees: Fast-tracking might be beneficial to attract fellowship candidates, but at what cost?
Dr. Rosenthal asserts: C-L Psychiatry is a wonderful and expanding field! There are many opportunities to address current challenges and to support our Fellows and programs. Dr. Lee disagrees: Fast-tracking needs to be considered as part of the evolution of the education and field of C-L Psychiatry in the 21st century.
Register Today!
CLP 2022, with the theme Making Connections: Inspiring Transformation Through Education, is on November 10-12. Registration for the Academy's first live annual meeting in three years is open here. You can reserve your room at the conference hotel here.
Workshops and Symposia
From the Workshops & Symposia Subcommittee, we look forward to bringing ACLP members breadth and depth of presentations from this year's many excellent submissions. The array of presentations should interest ACLP members of all levels of clinical experience and a variety of areas of clinical focus.
The majority of presentations will be live conference presentations, though there will also be a subset of virtual, pre-recorded presentations to further support virtual attendees and for all attendees to watch on their own schedule. To best give a glimpse into the content, we offer a look into some of the tracks that will be present in this year's program.
Consistent with the theme of this year's meeting, Training and Education defines one track with content ranging from engaging medical students in education, translating clinical work to research, and addressing demoralization in the C-L psychiatrist. Related to that tract, the Quality and System Based Practice track incorporates addressing safety issues for C-L patients, a closer look at the clinical, legal, and regulatory considerations of the medical hold, and the business and practice management dimensions of running a C-L service. 
As we consider transformation through education, the Diversity, Equity, and Inclusion track looks at this theme via DEI-informed mentoring as well as in the context of some specific conditions such as sickle cell disease and working with transgender patients, as well as an opportunity to learn from the work of some of our international ACLP members. Our education in C-L Psychiatry also often occurs through our collaborations, inspiring a Collaborative Care track, most-notably including a forum for discussion of the relationship of non-physician professionals and the ACLP.
Similar to years past, other tracks highlight various clinical areas of focus within C-L Psychiatry. The Neuropsychiatry track will support members building their expertise in the timely need to continue to update knowledge on the neuropsychiatric manifestations of COVID-19. as well as continue to address increasing skill in catatonia recognition, as well as delving into the assessment of hypoactive mental status in the critically ill patient. Within the track of Psychopharmacology / Substance Use Disorders, presenters will bring attendees' attention to some specific aspects of medication use, including bleeding risks with SSRIs and low-dose buprenorphine initiation.
The Child Psychiatry track offers content for child psychiatrists as well as adult psychiatrists to consider the impact of these topics on their own patients, including an education approach to improving care of patients with autism spectrum disorder and application of child psychiatry to current social realities, including discussions of the impacts of social media and interventions related to firearm violence in schools. 
The Palliative Care and Ethics track ranges from a discussion of basics of symptom management in palliative care and its overlap with psychiatric medications and interventions, promoting resilience when life trajectories are disrupted by illness or death, and ethical challenges in C-L Psychiatry at end of life.  
The Subspecialty C-L track provides content from multiple specialty domains, including anxiety and post-traumatic stress disorder and cardiac disease, peripartum trauma, and an integrative medicine presentation on the role of nature in treatment.
We hope this brief preview has excited you further about gathering together to learn and converse in November!