IN THIS ISSUE: Academy Awards 2022 | Forced Migration & Climate Change | Posters | 2021 Plenary | Debate | A&E Abstracts 
Academy Awards 2022
Recognizing Research, Achievement, and Distinguished Service
ACLP's 2022 awards—to be recognised at the Academy's Annual Meeting in November—are presented to individuals for meritorious contributions to C-L Psychiatry, or for outstanding service to the Academy.
DON R. LIPSITT AWARD
DON R. LIPSITT AWARD for ACHIEVEMENT IN INTEGRATED & COLLABORATIVE CARE—Established in 2014, this award recognizes an individual who has demonstrated excellence and innovation in the integration of mental health with other medical care through collaborative care.
Winner:  Elizabeth Lowdermilk, MD
Nominator: Kenneth Lovoa, MD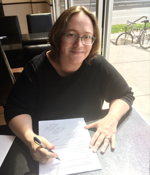 Dr. Lowdermilk has been at the forefront of implementing integrated care throughout a safety-net system in Denver since 2011—a city-wide network of Community Health Clinics that are Federally Qualified Health Centers. Of patients receiving care at these clinics, 70-80% have public or no insurance. A typical clinic has 10-15 primary care providers who serve about 12-20,000 patients.
In 2011, Dr. Lowdermilk implemented a University of Washington Collaborative Care Model into four of these clinics serving approximately 60,000 adult outpatients every year. From 2012 to 2015, she was the lead psychiatrist expanding this model to four additional clinics. Additionally, she helped establish an innovative reverse integration clinic housed within Denver's community mental health center. From 2013 to present, Dr. Lowdermilk has been the lead psychiatrist overseeing the expansion of this model into nine primary care clinics, three pediatric clinics, three women's care clinics, and one intensive outpatient clinic. These clinics serve more than 150,000 patients annually.
Each year at least 10 trainees rotate through these integrated behavioral health sites, including Psychiatry residents, C-L Psychiatry fellows, and medical students.
Additionally, Dr. Lowdermilk helped craft and implement the behavioral health component of the Longitudinal Integrated Curriculum (LIC) into these sites. The LIC is a novel medical school curriculum at the University of Colorado designed to give students the opportunity to follow patients longitudinally across health care systems and, in this way, to have a patient-centered experience.
Nominator Dr. Lovoa says: "Dr. Lowdermilk's work to integrate behavioral health into community health clinics since 2011 has now made behavioral health care available to more than a million patients, most of whom are experiencing poverty and are from under-represented minority groups. In addition, she has trained dozens of medical professionals who have taken this collaborative care model to sites across the country. Dr. Lowdermilk's contributions to integrated care are profound."
WAYNE KATON RESEARCH AWARD
WAYNE KATON RESEARCH AWARD—The award recognizes a currently active researcher in the field of psychopathology in the medically ill.
Winner: Judith Rosmalen, PhD
Nominator: James Levenson, MD, FACLP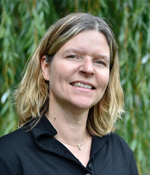 Nominator Dr. Levenson says: "Dr. Rosmalen is fascinated by the classical problem of how body and mind relate, and how integrating knowledge on them can transform medicine from a disease-oriented field to a patient-centric approach. Her research is aimed at finding answers to a wide range of questions at the crossroads of body and mind, covering the life course from birth to old age.
"These questions include how early life experiences related to the body and illness influence how people cope with symptoms throughout their lives; which biopsychosocial characteristics make adolescents and adults prone to develop functional symptoms and somatic symptom disorders; how and why do somatic and psychiatric disease co-occur in adulthood; how do psychological factors contribute to functional movement disorders; and how can somatic symptom disorders be diagnosed and treated."
Among a multitude of innovative studies, and driven by her ambition to improve care for individual patients, Dr. Rosmalen developed and studied new eHealth solutions for functional symptoms and somatic symptom disorders. All her research findings accumulate in her eHealth toolbox Grip, which supports health care professionals and patients with somatic symptom disorder with a set of empirically based tools.
Grip creates a patient profile identifying risk and perpetuating factors; collects diary data, and analyzes individual patterns of symptom fluctuations; and constructs a patient-tailored psychotherapy based on these data. It also supports the health care professional and the patient by providing an e-learning focused on communication and patient information and education. Grip is available for health care professionals in the Netherlands (www.grip.health).
To improve care for patients with functional symptoms, Dr. Rosmalen also developed an accredited interprofessional e-learning which has been followed by more than 800 health care professionals in the Netherlands—and implemented in national training for psychiatrists and general practitioners, and in local training for residents in internal medicine, gynecology and neurology.
DLIN/FISCHER CLINICAL RESEARCH AWARD
DLIN/FISCHER CLINICAL RESEARCH AWARD—The award is presented for significant achievement in clinical research and the highest-scoring oral paper submitted for presentation at the annual meeting.
Winner: Nancy Byatt, DO, MS, MBA, FACLP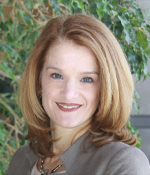 Dr. Byatt's research, The PRogram In Support of Moms (PRISM): Results of a cluster randomized controlled trial of two active interventions addressing perinatal depression in obstetric settings, evaluated two interventions that support obstetric practices in screening, assessing, and treating perinatal depression.
Mental health conditions are a leading cause of preventable pregnancy-related death. "Perinatal depression is common, under-recognized, and under-treated," says Dr. Byatt. "Perinatal care professionals are in an ideal position to detect and address perinatal depression, thus professional societies and policy makers recommend that depression care be integrated into obstetric care.
"However, depression care at the obstetric practice level lags behind the care standards recommended because there is a dearth of practical approaches supporting the integration of depression care into outpatient obstetric practice."
To address these barriers, Dr. Byatt, et al., set out to compare the effectiveness of the two interventions to improve depression severity and mental health treatment participation (primary outcomes) in pregnancy through 12 months' postpartum via a cluster randomized controlled trial.
Federal legislation led to Health Resources and Services Administration (HRSA)-funding for Perinatal Psychiatry Access Programs like MCPAP for Moms. With that support and other funding mechanisms, there are now 21 programs across the US that collectively cover >1.6 million births annually.
"This has major clinical and public health implications given the wide implementation and population-based reach of Perinatal Psychiatry Access Programs," says Dr. Byatt. "Our study informed how perinatal depression can be effectively addressed within the obstetric setting, and, in turn, improve the outcomes of postpartum individuals."
STOUDEMIRE INNOVATIONS IN EDUCATION AWARD
STOUDEMIRE INNOVATIONS IN EDUCATION AWARD—The award is given to an individual or individuals who has/have developed/led a creative educational program in the area of C-L Psychiatry directed at any level, from medical students to C-L Psychiatry fellows, that is outstanding by virtue of its innovation and impact.
Winner: Sarah Nagle-Yang, MD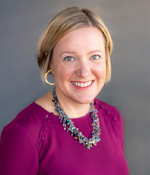 Dr. Nagle-Yang and co-creators Lindsey Standeven, MD, Constance Guille, MD, Elizabeth Albertini, MD, and Lauren Osborne, MD, led the NCRP Fellowship Collaborative Didactic Series, an educational program aimed at trainees in C-L Psychiatry or women's mental health fellowships across the US.
This virtual learning series represents an innovative adaptation of the National Curriculum in Reproductive Psychiatry (NCRP). Primary goals are to:
Provide a comprehensive, evidence-based, advanced curriculum in reproductive psychiatry.
Build a community of learning and mentorship to foster continued growth of this field.
Recruitment to the 2021-2022 fellowship programs resulted in 26 fellows across 16 programs. Each cohort had 'core' faculty plus discussants for individual sessions recruited from more than 60 reproductive psychiatry experts. The curriculum utilizes NCRP materials to cover core knowledge; while discussant experts discuss sentinel or recent relevant journal articles and share lessons learned from their own professional development.
ACLP FOUNDATION RESEARCH PROFESSOR PROGRAM
ACLP FOUNDATION RESEARCH PROFESSOR PROGRAM—The program has two objectives: funding a pre-eminent research leader to lecture at the upcoming annual meeting, and funding the mentorship by the selected professor of emerging early-career researchers in the field.
Winner: Jane Walker, MBChB, PhD, FACLP
Nominator: Sherwood Brown, MD, MPH, FACLP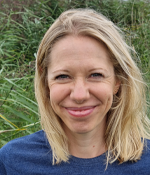 Dr. Walker's research includes large epidemiological studies and multicenter clinical trials of collaborative care interventions. She has particular expertise in the psychiatric care of patients with severe medical illnesses, including those at the end of life.
Dr. Walker has led large epidemiological studies of more than 20,000 patients, bringing new insights into the prevalence of major depression in people with different cancers and the effects of depression and anxiety on survival. She has also published seminal studies on the prevalence and nature of suicidal thoughts in people with cancer.
Dr. Walker has used her expertise in the design and delivery of clinical trials of complex interventions in C-L Psychiatry, especially in the seriously medically ill, to evaluate interventions for both outpatients and inpatients. She led the day-to-day running of a trial for patients with functional neurological symptoms before delivering two multicenter clinical trials in psycho-oncology which included more than 600 participants. Most recently, she has played a key role in the design and delivery of a large multicenter trial, The HOME Study, evaluating the effectiveness of proactive C-L Psychiatry for older medical inpatients.
Dr. Walker will support the work and professional development of three ACLP Early Career Researcher Mentees (to be announced). The mentorship award is geared towards researchers, and open to both Academy members and non-members. "Dr Walker is passionate about mentoring clinical researchers," says nominator Dr. Brown. "She is especially keen to teach junior investigators about the practicalities, as well as the theory of doing research. The feedback she receives from mentees is very positive. Her aim is to equip a new generation of investigators with the commitment and skills to do the high-quality research that our patients and our specialty need."
DISTINGUISHED SERVICE AWARD—This award is presented to Academy members for invaluable assistance to the organization.
Winner: Carlos Fernandez-Robles, MD, MBA, FACLP
Nominator: Laura Suarez Pardo, MD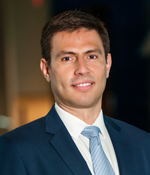 Dr. Fernandez-Robles has contributed significantly to the Academy, providing benefits that will last a lifetime, says his nominator Dr. Suarez Pardo:
He has contributed to C-L Psychiatry practice and science by providing relevant and cutting-edge information on multiple levels. As a regular speaker at annual meetings, he has discussed neuromodulation, C-L Psychiatry management, practice values, models, and various psycho-oncology topics, and he regularly contributes to Annotations on subjects including psycho-oncology, palliative care, and Hispano-American Psychiatry.
He has served on various Academy committees and, in addition, is co-chair of the Hispano-American C-L Psychiatry SIG.
"He has created spaces for establishing meaningful, collaborative connections with Hispanic psychiatrists around the world, allowing them to get involved and contribute to the Academy," says Dr. Suarez Pardo. "He has demonstrated leadership, inclusivity, and support. I think it's easy to say we're actively working toward a more diverse and equitable practice and environment, but it's a different story to be proactive about it. Dr. Fernandez-Robles is an example of this.
"Moreover, Dr. Fernandez-Robles is a natural leader and has enriched his leadership capabilities through training and experience. During his career, he has mentored and supervised multiple trainees and providers in different roles and served as an example of a positive leader who works cooperatively with colleagues and patients."
This work is crucial because 16% of Hispanic Americans report suffering from a mental illness. "However, their access to care is a significant barrier to treatment, and the lack of culturally sensitive practices has contributed to the access problem and health disparities," says Dr. Suarez Pardo. "It is estimated that less than 5% of Hispanic psychologists and less than 10% of Hispanic psychiatrists in the US are qualified to serve this under-represented community."
SPECIAL RECOGNITION AWARD—The Award of Special Recognition is presented to individuals for outstanding service to the field on a local or national level.
Winner: Vanessa Spearman-McCarthy, MD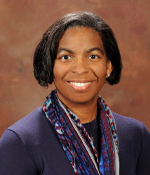 Dr. Vanessa Spearman-McCarthy is the associate dean for Learner, Diversity, and Inclusion as well as an associate professor with dual appointments in the departments of Internal Medicine and Psychiatry at the Medical College of Georgia, Augusta University. Additional duties include serving as the medical director for the C-L Psychiatry Service and as an outpatient medicine attending.
Her dedication to the mission of clinical education, service, and teaching—most notably through the C-L Psychiatry Service—have afforded her numerous patient care, humanism, teaching, and pioneering awards. Most recently, she has received the Exemplary Teacher Award in 2021 and 2022, and she was also honored by Augusta University Health with the 2022 Patient and Family Centered Health Partnership Award.
Her scholarly activities have been focused on promoting equitable, inclusive, and anti-racist learning and clinical environments, collaborating with clinicians to develop best clinical practices and national guidelines for common clinical diagnoses to reduce stigma and health care disparities experienced by under-represented minorities.
Outside of Augusta University, she serves as chair of the Association of Medicine and Psychiatry Diversity, Equity, and Inclusion Committee, and chair of the Health and Wellness Committee for the National Alumnae Association of Spelman College.