IN THIS ISSUE: Match | Workgroup | Quality & Safety | Adolf Meyer Award | Webinars | ACROSS | A&E
Fellowship Recruitment Maintains Virtual Interviewing Gains
Academy seeking 'opportunities for programs and applicants to have meaningful contact during the selection season'
The latest C-L Psychiatry fellowship Match published last month demonstrated a steadiness in the application and selection environment, with results that tracked very closely to those of the prior pandemic years.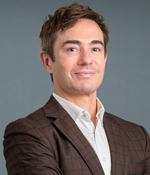 "Of note, the increase in C-L Psychiatry applications seen in recent years with the inauguration of virtual interviewing has been preserved," says Mark Bradley, MD, FACLP, chair of the Academy's Fellowship Education Subcommittee.
In this year's C-L Psychiatry Match, 86 listed C-L Psychiatry as their first subspecialty choice. Sixty programs were enrolled, and as with last year, 126 positions were offered.  Eighty-two positions (65% of total) and 33 programs (55%) were filled.
The results were very similar to those from last year. By way of contrast, the 2020 Match which followed the last year of in-person interviews had only 75 applicants with a program fill rate of 41%.
"This third year of significantly increased applicants and matched fellows compared to pre-pandemic years strongly suggests that virtual application and interviewing has reduced barriers and created new opportunities for trainees to join our subspecialty," says Dr. Bradley.
"Over the coming months, ACLP, along with other organizations that oversee medical education, including American Association of Directors of Psychiatric Residency Training (AADPRT) and the Association of American Medical Colleges (AAMC) will be examining the selection environment for the coming year to determine how to balance pandemic health and safety, opportunities for programs and applicants to have meaningful contact during the selection season, and the importance of continuing to pursue equity in access to subspecialty training by eliminating barriers that may disproportionately affect individuals with identities that are historically excluded from medical training."
The coming year will also see new efforts by ACLP to further improve and streamline the application process of applicants and programs as it pursues participation in the AAMC's Electronic Residency  Application Service (ERAS).