IN THIS ISSUE: Q&S Leadership | 988 | ERAS | APA Elections | A&E Abstracts 
ACLP Bids to Participate in Residency Application Service
'Participation in ERAS will centralize and simplify application and interviewing'
ACLP has applied to be a participating specialty in the Electronic Residency Application Service (ERAS).
ERAS® is a centralized online service run by the Association of American Medical Colleges (AAMC) for medical students seeking residency.
The service streamlines the application process for residency applicants, their designated Dean's Offices, Letter of Recommendation authors, and program directors.
Medical students use it to explore programs that suit their requirements, then build and deliver their residency application package to programs including supporting materials.
A supplemental process is offered to help students share more about themselves—and assist program directors in finding applicants that fit their programs' setting and mission.
AAMC says that while some students begin medical school with a well-conceived idea of the specialty they'll pursue, others have focused so intently on preparing for medical school that the notion of choosing a specialty seems quite remote.
Of those who begin medical school with a specialty in mind, only about one-quarter of a medical school cohort sticks with this choice throughout medical school. "About three-quarters of a medical school cohort either have no idea of the specialty they'll pursue upon matriculation or end up changing their mind during medical school," says AAMC. Several studies support this finding.
Tools and resources help students learn about and assess their fit with specialty options. A graduation questionnaire listing influencing factors helps students make choices. The top 10 responses for moderate to strong influences are: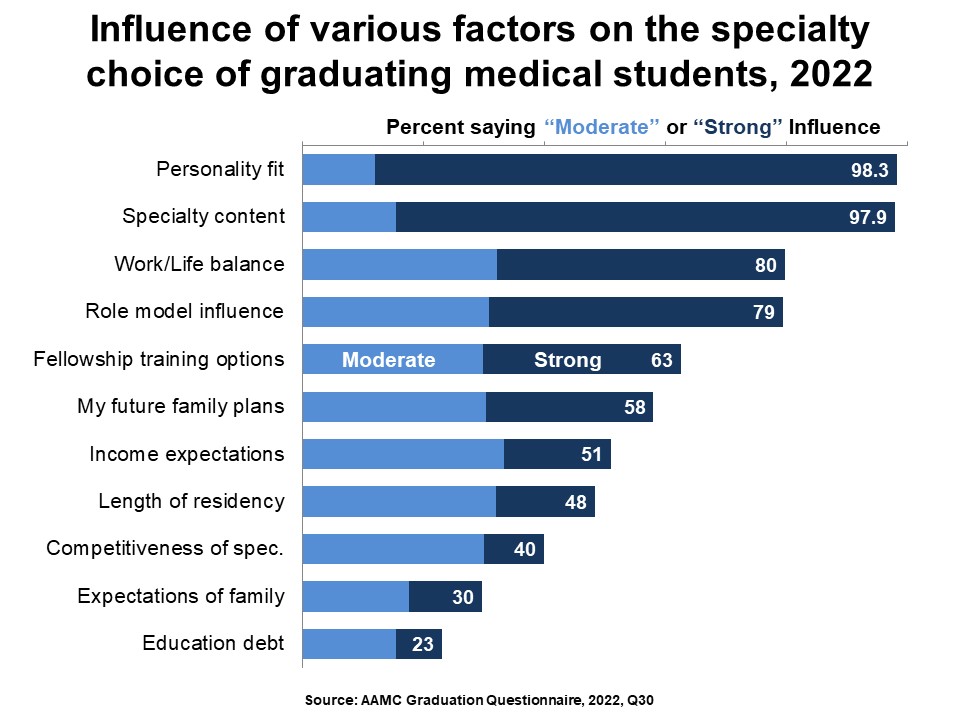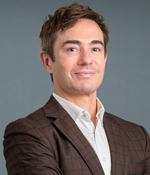 "Joining the NRMP Match streamlined the selection process for C-L applicants and fellowships alike. Similarly, subspecialty participation in ERAS will centralize and simplify application and interviewing, and will align C-L Psychiatry with current selection practices in graduate medical education," says Mark Bradley, MD, FACLP, who chairs the Academy's Fellowship Education Subcommittee.