IN THIS ISSUE: ACLP Board Nominations | New Caucus | Stoudemire Award | Webb Fellowship Awards | A&E Abstracts 
Stoudemire Award Goes to Creator of Graphic Learning Tool for Decisional Capacity Assessments
'It should be on the bookshelf of everyone in Medicine, not just those in Psychiatry'
This year's Alan Stoudemire Award—for innovation and excellence in C-L Psychiatry education—goes to Omar Mirza, DO, academic psychiatrist, Harlem Hospital NYC Health + Hospitals.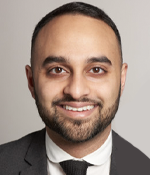 The ACLP award is given to an individual or group who has/have developed and/or led a creative educational program in C-L Psychiatry directed at any experience level—from medical students to board-certified physicians—that is outstanding by virtue of its excellence, innovation, and impact.
His project at Harlem Hospital, within a program entitled Psychographica (Graphic Medicine), was originally designed for Psychiatry residents, but his audience has expanded to include medical students rotating through Psychiatry, medical and psychiatric residents, C-L Psychiatry fellows, and practicing clinicians with an interest in ethics and or medical decision-making.
The C-L Psychiatrist project is designed to teach health care providers general concepts in C-L Psychiatry. In its first volume, Dr. Mirza introduces his dynamic model for decisional capacity assessments.
"Readers can expect to walk away from this inaugural volume with an advanced understanding of capacity and an appreciation for the graphic medicine medium as a learning tool," says Dr. Mirza.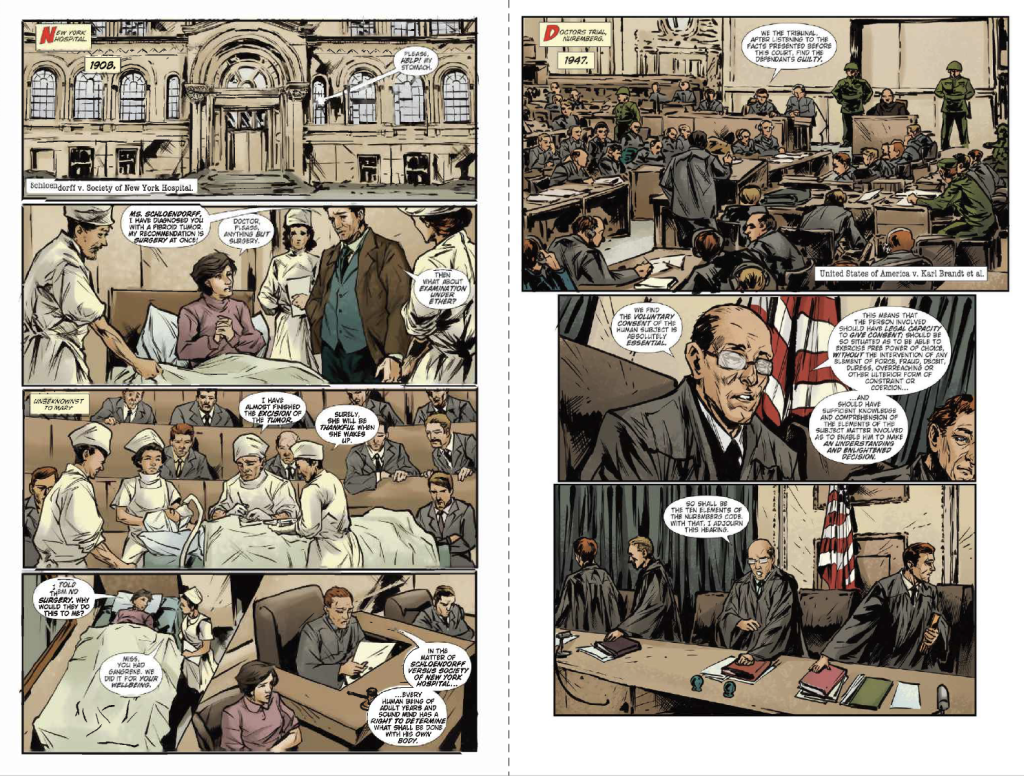 Reviews on Amazon include:
"While presented in a playful format of graphic art, this book is a serious take on a very important topic: the topic of potentially taking away a person's rights. While this is commonly called a capacity 'assessment', Dr. Mirza makes the important change in frame that, because people are by default assumed to have capacity, this sort of interaction is better thought of as a 'challenge' to the default."
"I'm a Psychiatry resident, so I'm clearly well within the intended audience of this book. But my opinion is that it should be on the bookshelf of everyone in Medicine, not just those in Psychiatry. The medical system is notoriously and tragically paternalistic. Decisional capacity has the potential to crush patient autonomy in the supposed name of beneficence. Understanding it better can instead be a chance for health care professionals to advocate for patient rights."
"A breath of fresh air in the stale world of medical literature. This graphic series uses a collection of short narratives to give real examples of the prejudice that plague decisional capacity. As a medical professional, I've always been taught an oversimplified approach to capacity that fails to acknowledge the biases that turn something as 'simple' as capacity into a hallmark of health disparities."
For news of the Dlinn-Fischer Clinical Research Award and two Special Recognition Awards from the Academy see ACLP Rolling News here.