IN THIS ISSUE: ACLP Board Nominations | New Caucus | Stoudemire Award | Webb Fellowship Awards | A&E Abstracts 
Class of Six Selected for 2023-2024 Webb Fellowship Awards
'I am passionate about C-L Psychiatry, and my long-term career goals are to be a C-L psychiatrist and a residency or fellowship program director'
A class of six has been selected for the Academy's 2023-2024 William Webb Fellowship Program. They are:
---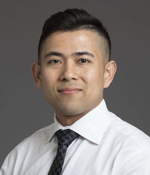 Aniruddha Deka, MD, Yale School of Medicine
"Through the Webb Fellowship, I will have the opportunities to learn and receive mentorship from advanced researchers and leaders in the field. This guidance will help me in honing my research skills and improve my understanding of the current and future challenges in effective dissemination of medical knowledge and education. Equipped with this mentorship, I will be better prepared to navigate the complex academic landscape, forge professional connections, and improve myself professionally."
Dr. Deka has been studying the role of clonidine as an adjunct in the management of agitation in delirium. He also plans to study the impact of the pandemic on ethnic/racial disparities in liver transplant.
Dr. Deka, an APA Mental Health Equity Ambassador in 2022, is a member of ACLP's Online Education Subcommittee and is taking on a role to support the Academy's educational podcast series. "My editing skills will be useful in this venture. I believe this can be an opportunity to involve the various SIGs of the ACLP and disseminate knowledge in an accessible and modern manner, furthering the Academy's educational mission."
---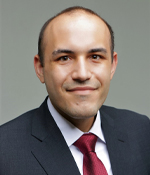 Joseph Dragonetti, MD, University of Texas at Austin
"Through the Webb Fellowship Program, I am hoping to expand my experience and reach in the various types of scholarship with the ultimate goal to be the best clinician-educator that I can be for the benefit of patients, trainees, and the field as a whole. I especially hope to work with colleagues who can guide me to learn and grow in the scholarship of discovery and integration."
Dr. Dragonetti leads a team analyzing the safety of intravenous olanzapine for patients. "The use of IV olanzapine is established, but not common, so our goal is to increase the amount of safety data available. In a general hospital population, delirium with agitation is the most common indication for IV olanzapine, so we hope to design a trial that compares IV olanzapine head-to-head with other interventions and a control group."
Before entering C-L Psychiatry Fellowship, Dr. Dragonetti started an academic C-L and Emergency Psychiatry service in an Army hospital that was starting a new Psychiatry residency for active duty military residents.
Within ACLP, Dr. Dragonetti is signed up to seven SIGs.
---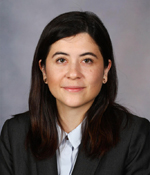 Laura Duque, MD,

Brigham and Women's Hospital
"Being a Webb fellow will foster my growth as a clinician, researcher, and educator. The program's resources and mentorship will help integrate my passion for education with my clinical and research pursuits, advancing my career in C-L Psychiatry and positioning me as a leader.
"Throughout my training, I have been preparing to become an academic psychiatrist, driven by a passion for the intersection of Neurology and Psychiatry. I believe that C-L Psychiatry offers a unique and valuable approach to integrating a comprehensive understanding of behaviors, emotions, and neurobiology in an effort to alleviate psychological distress and suffering."
Dr. Duque is working on a project on catatonia which she is hoping to present at the Academy's 2024 annual meeting. "I am extracting a retrospective cohort of 364 hospitalized patients with a diagnosis of catatonia to differentiate catatonia associated with a medical condition and due to psychiatric illness, based on presentation characteristics, symptom severity, treatment response, and structural and metabolic variables. Our central hypothesis is that catatonia due to a medical condition and due to psychiatric illness represent distinctive clinical phenotypes.
"If our study reveals significant clinical differences, it could lay the groundwork for prospective research to improve diagnosis and outcomes for individuals with catatonia. I believe that incorporating neuroimaging and other clinical variables could inform future individualized management strategies."
---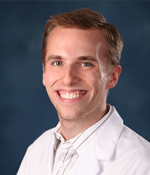 Matthew Gunther, MD, MA, Stanford University
"I am thrilled to have the chance to participate in the Webb Fellowship so I can continue to grow my skills as an educator and leader. My first in-person ACLP conference was in 2022—and it was invigorating. Mentorship, especially regarding professional development, has been a primary factor in what led me to my professional home in C-L Psychiatry and ACLP specifically. The Webb Fellowship's mentorship and networking opportunities are, thus, invaluable to me, as I am better able to make use of these resources as I grow in confidence as a clinician and academic."
Dr. Gunther serves as co-investigator for a proof-of-concept study at Stanford University to evaluate the use of an artificial intelligence (AI) system in predicting delirium in the post-operative period.
"As a part of the study, we are enrolling patients planning to undergo unilateral or bilateral hip arthroplasty (which has the potential for a short hospital stay). We will use the AI software to formulate a predictive assessment of a patient's delirium risk. I plan to present the results at the 2024 ACLP annual meeting."
Dr. Gunther is a member of the Academy's Medical Student Education Subcommittee.
---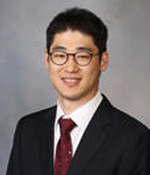 Jin Hong Park, MD, Mayo Clinic
"Driven by my passion for education and problem-solving in caring for complex patients, I am eager to pursue a C-L Psychiatry Fellowship to refine my skills and deepen my involvement in ACLP. I will continue my clinical research throughout the fellowship training and apply for the NIMH K23 grant. My ultimate career goal is to become a research clinician in an academic center, focusing on understanding the biology and treatment of bipolar disorders, including implementing the collaborative care model.
"The Webb Fellowship will provide me with an invaluable opportunity to connect with previous awardees and mentors in C-L Psychiatry. Through mentorship, I will receive guidance to develop further my interest in clinical research and collaborative care. Additionally, networking within the ACLP and active involvement in committees will provide me with leadership role models and nurture my own leadership skills over time."
Dr. Park's planned research aims to explore the correlation between demographic factors and the duration of emergency room (ER) stay to address disparities in psychiatric care. The study will analyze extracted data through retrospective chart review from the acute psychiatric care unit at Mayo Clinic for adults aged 18 and above during 2022. "The hypothesis is that racial minority status is correlated with longer ER stay prior to admission to the tertiary hospital's acute psychiatric care unit. This research endeavor will have a significant impact on the field by highlighting the necessity for equitable and unbiased clinical practices in daily psychiatric care."
Dr. Park was a peer reviewer for 30 of the posters submitted for CLP 2023 and his own poster on the topic of Othello syndrome has been accepted for the meeting. He is also a member of two Academy SIGs.
---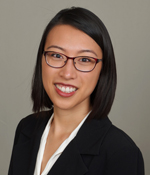 Bernice Yau, MD, Columbia University Medical Center
"I am starting my C-L Psychiatry Fellowship this year and believe that the Webb Fellowship will help develop my C-L Psychiatry scholarship and promote my ACLP involvement. I am passionate about both C-L Psychiatry and medical education, and my long-term career goals are to be a C-L psychiatrist and a residency or fellowship program director.
"From a clinical perspective, the Webb Fellowship will open up a network of C-L Psychiatry mentors and provide opportunities to stay up to date with advances in the field."
Dr. Yau's project proposal is an educational intervention to teach trainees how to analyze a consult through a group dynamics lens. "A significant challenge for trainees is managing the underlying dynamics among a patient, consultee, and consultant. Lack of awareness of these dynamics can lead to ineffective communication and treatment; whereas, awareness of these dynamics can improve liaison and patient care."
Dr. Yau attended the 2020 and 2021 ACLP annual meetings, presented a poster and received a Trainee Travel Award for CLP 2021, and was an abstract reviewer for CLP 2023.
---