ACLP Confers Fellow of the Academy on Six Members
Fellowships bestowed on those who have made exemplary contributions to C-L Psychiatry
The honor of becoming a Fellow of the Academy has been conferred on seven members. Fellowship in the ACLP is bestowed upon Academy members who manifest active participation in the Academy and have made exemplary contributions to C-L Psychiatry as educators, researchers, or administrators.
The new FACLPs will be presented with their awards today at CLP 2022. They are:
---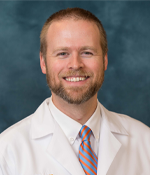 G. Scott Winder, MD, MSc, FACLP—clinical associate professor in the departments of psychiatry, surgery, and neurology at the University of Michigan; co-chair of the ACLP Addiction & Toxicology SIG.
---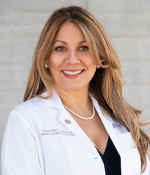 Xiomara Rocha-Cadman, MD, FACLP—assistant clinical professor at the Division of Psychiatry, Department of Supportive Care Medicine, City of Hope, California; member of the ACLP Palliative Medicine & Psycho-Oncology and Bioethics SIGs.
---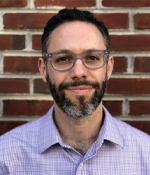 Eric Devon, MD, FACLP—division director for acute psychiatric services, Philadelphia Veteran Affairs Medical Center, Pennsylvania; founder, chair and now co-chair of the ACLP Military & Veterans SIG; member of the Early Career Track Subcommittee.
---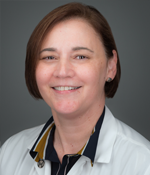 Barbara Lubrano di Ciccone, MD, FACLP—associate professor, Moffitt Cancer Center, Tampa, Florida; member of the ACLP Palliative Medicine & Psycho-Oncology SIG.
---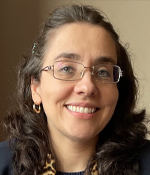 Theodote Pontikes, MD, MBA-HCM, DFAACAP, DFAPA, FACLP—associate professor of psychiatry and behavioral neurosciences, Stritch School of Medicine (Loyola University Chicago); program director, psychiatry residency training, Loyola University Medical Center (Maywood, Illinois); member of the ACLP Women's Health, Bioethics, Pediatric C-L Psychiatry, and Neuropsychiatry SIGs.
---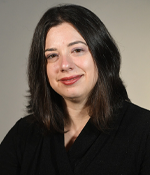 Adrienne Mishkin, MD, MPH, MS, FAPA, FACLP—psychiatric consultant to the Blood and Marrow Transplantation Service, Columbia University Medical Center, New York; member of the ACLP Interdisciplinary Education Subcommittee.