IN THIS ISSUE: FACLPs | Visiting Professor | CLP 2022 | Guidelines Appeal | Webb Fellows | A&E Abstracts 
ACLP Confers Fellow of the Academy on Six Members
Fellowships bestowed on those who have made exemplary contributions to C-L Psychiatry
The honor of becoming a Fellow of the Academy has been conferred on six members. Fellowship in the ACLP is bestowed upon Academy members who manifest active participation in the Academy and have made exemplary contributions to C-L Psychiatry as educators, researchers, or administrators.
The new ACLP Fellows are:
---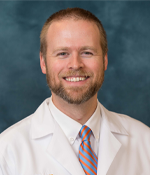 G. Scott Winder, MD, MSc—clinical associate professor in the departments of psychiatry, surgery, and neurology at the University of Michigan; co-chair of the ACLP Addiction & Toxicology SIG.

In my transplantation psychiatrist role caring for patients from all solid organ teams, I have recently published articles on C-L Psychiatry topics including use of cannabinoids in solid organ transplantation (PMID 35853383), the foundational importance of interprofessional teamwork (PMID 33581444), and psychosocial transplant documentation in the age of the 21st Century Cures Act (PMID 35841261). I am involved in the C-L Psychiatry fellowship at the University of Michigan in terms of fellow interviews and selection, as well as supervising the matriculating fellow on rotations in the transplant center (as well as in hepatology and neurology as below).
As an embedded psychiatrist in hepatology, I co-founded the nation's first alcohol-related liver disease clinic (PMID 32033835) bringing psychology, social work, hepatology, nursing, and psychiatry into the same clinic treating the same patients at the same time. Early outcomes (PMID 34118717) of our clinic have been favorable in terms of reducing hospital utilization and improving MELD scores. My work in transplant and hepatology led to the honor of being appointed to the editorial board of Liver Transplantation. I am also involved in a Wilson Disease clinical trial being conducted at the University of Michigan. I collaborate on several grants on the topic of alcohol-related liver disease.
An embedded psychiatrist in neurology, I co-founded our institution's multidisciplinary psychogenic nonepileptic seizures (PNES) clinic. We have built a PNES patient registry that now contains more than 700 patients. We are currently assembling and analyzing this data for publication. I served on the professional advisory board for the Epilepsy Foundation of Michigan between 2019 and 2021. We are regularly asked to speak about the phenomenology and challenges of PNES.

---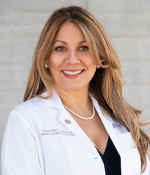 Xiomara Rocha-Cadman, MD—assistant clinical professor at the Division of Psychiatry, Department of Supportive Care Medicine, City of Hope, California; member of the ACLP Palliative Medicine & Psycho-Oncology and Bioethics SIGs.

I am passionate about our field of C-L Psychiatry and Psycho-oncology. My interest transcends from teaching to taking care of our trainees, interdisciplinary teams, and patients.
I am currently working on different projects at City of Hope—working with our Latin community, collaborating with colleagues. I am facilitating two groups and starting a new one for Spanish-speaking caregivers:
With a member of the Spiritual Care Division, I developed a support group called 'Soul Session: Beyond Caring and Grief,' a support group for City of Hope physical therapists, speech therapists, and occupational therapists who are invested in the care of our oncological patients.
About five years ago, at my prior institution (MSKCC), I started a support group for our C-L Psycho-oncology fellows called 'Coping with Death and Dying' that has continued. Now, at City of Hope, I have been working with ACGME and we are starting in November a similar group for heme-oncology, oncological surgical fellows, psycho-oncologists and palliative trainees.
As we don't have a C-L Psychiatry fellowship, I am the site director for psycho-oncology for the palliative and supportive care fellowship at City of Hope. Their fellows rotate with us for two weeks. I also provide lectures about C-L Psychiatry and Psycho-oncology to heme-oncology, oncological surgical fellows, psycho-oncologists and palliative trainees.
I love teaching other specialties and trainees to provide them with tools when assessing our oncological patients. I am invested in our large Latino community and I love to collaborate internationally with many organizations in Latin America.


---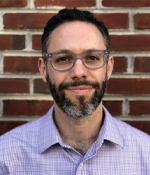 Eric Devon, MD—division director for acute psychiatric services, Philadelphia Veteran Affairs Medical Center, Pennsylvania; founder, chair and now co-chair of the ACLP Military & Veterans SIG; member of the Early Career Track Subcommittee.

I have been working at the Corporal Michael J. Crescenz VA Medical Center in Philadelphia since 2016 and have been a section chief as the division director for Acute Psychiatric Services since 2018. As part of these administrative duties, I oversee two 20-bed inpatient psychiatric units, the psychiatric emergency department (known as the Behavioral Health Emergency Care Unit) and I am the lead administrator for the Inpatient Consultation-Liaison service, where I also attend two days a week.
All of these services are teaching services, including medical students, residents, C-L Psychiatry fellows, and addictions fellows affiliated with the University of Pennsylvania Department of Psychiatry; as well as nurse practitioner and physicians assistant students from Pennsylvania Drexel University.
While I never envisioned my career as being so heavily administrative, I believe that C-L Psychiatry training makes one uniquely qualified as an administrator and department leader. I view interdisciplinary issues and problems on service as if they are consults: first, you have to review the chart (figure out 'how we got here'), then you have to interview the patient (gather information from the interested parties), and finally bring those involved together towards shared decision-making (some liaison work)—all the while remembering to keep the patient at the center of it all.
One project I am most proud of and continue to fine-tune is a collaboration with hospital medicine to arrange for a co-management model on the inpatient psychiatry unit. This has allowed for the hospitalists to have a first-hand understanding of the idiosyncrasies of an inpatient psychiatric unit, which makes for much smoother transitions, particularly from Medicine to Psychiatry.
I am very grateful to all those who have helped me to this point in my career. First and foremost, my incredible wife, Diani, who is currently at home with our three little ones. Special thanks to parents and brothers, who helped me hone my negotiation skills before I even knew what I was doing. And, finally, my C-L Psychiatry mentors over the years: Drs. Don Rosenstein, Gary Gala, Jonny Gerkin, and Leeza Park at the University of North Carolina; and Drs. Henry Bleier and Bob Weinrieb at the University of Pennsylvania.

---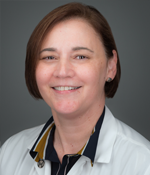 Barbara Lubrano di Ciccone, MD—associate professor, Moffitt Cancer Center, Tampa, Florida; member of the ACLP Palliative Medicine & Psycho-Oncology SIG.

My areas of clinical interest and expertise focus on providing not only treatment for common psychiatric disturbances to patients with cancer, but also in engaging in in-depth therapy regarding meaning of life, suffering, quality of life, symptoms management, and anticipatory bereavement. I also assess and manage patients for desire for hastened death in the context of pain and suffering.
I am an expert in communication skills, trained as a facilitator by the COMSKIL at MSK, and by the nationally renowned VitalTalk and Ariadne Lab. Since 2016 I have trained approximately 170 fellows and residents from different oncology specialties and subspecialties in how to have Goals Concordant Care conversations with patients, and their families, facing a life-limiting illness. More recently, through the Ariadne Lab, I have started to train medical oncologists and APPSs in serious illness conversations.
Throughout the years, I have been providing regular lectures to oncology fellows and residents focusing on how to recognize and treat mood problems, anxiety, insomnia, delirium, and psychiatric complications from chemotherapies, including Immunotherapies.
I have been mentoring several medical students and pre-med students on the impact that mental health has specifically on cancer patients and encouraged them to shadow me during end-of-life conversations. One of these mentorship efforts has led to a brief qualitative study of chaplains' perspectives on spiritual care-giving with patients identifying as nonreligious. This work has produced a poster and a publication currently submitted to the Journal of Religion & Health.
I am involved in several research projects within my organization, including studies on Pharmacogenomics-Guided Antidepressant Prescribing in Cancer Patients, and more recently on the influence of psychosocial factors on opioid decision-making among breast cancer survivors.

---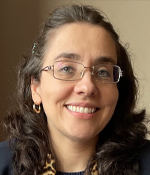 Theodote Pontikes, MD, MBA-HCM, DFAACAP, DFAPA—associate professor of psychiatry and behavioral neurosciences, Stritch School of Medicine (Loyola University Chicago); program director, psychiatry residency training, Loyola University Medical Center (Maywood, Illinois); member of the ACLP Women's Health, Bioethics, Pediatric
C-L Psychiatry, and Neuropsychiatry SIGs.

I am especially interested in interdisciplinary collaboration and integrated care for pediatric and adult patient populations; clinical medical ethics; transcultural issues and the reduction of health care disparities, as well as in patient safety and advocacy; medical education and mentorship.
In July 2021, I was asked to serve in the role of program director for Psychiatry residency training where I strive to enrich the clinical and didactic curricula, including broadening trainees' experiences in C-L Psychiatry. For example, this academic year, PGY-4 electives in eating disorders were established for both pediatric and adult patient populations. I am currently also working with colleagues in Street Medicine at my institution to incorporate 'Street Psychiatry' into this initiative and establish a PGY-4 'Street Psychiatry' elective.
In addition, I have been working closely with my institution's pediatrics residency program director to establish formal didactics and training experiences in Psychiatry for the pediatrics residents, in the context of the pediatric mental health emergency exacerbated by the COVID-19 pandemic. I have also been working on multiple C-L Psychiatry research projects, including with colleagues in pediatric dermatology on depression screening in their outpatient clinics.
Furthermore, I am involved in advocacy activities of the Illinois Psychiatric Society and the Illinois Council of Child and Adolescent Psychiatry regarding integrated, collaborative care with primary care providers for both the adult and pediatric patient populations.
Lastly, in addition to supervising residents on the C-L Psychiatry service while on-call, I maintain a full outpatient clinic caseload, which includes children, adolescents, and many emerging young adults with complex medical comorbidities, and I actively collaborate with their primary care providers and specialists.

---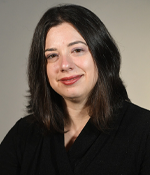 Adrienne Mishkin, MD, MPH, MS, FAPA—psychiatric consultant to the Blood and Marrow Transplantation Service, Columbia University Medical Center, New York; member of the ACLP Interdisciplinary Education Subcommittee.

My current research focuses primarily on the experiences of patients undergoing hematopoietic cell transplantation (HCT). We are currently enrolling patients across diagnoses to follow how psychiatric evaluation prior to transplant correlates with medical and psychiatric outcomes of transplant. We are particularly interested in predicting patient non-adherence, which we have published retrospective data on in the past, and we hope to study how to intervene to promote good medical outcomes.
Our team is also interested in the psychological and quality of life outcomes for patients with Sickle Cell Disease (SCD) undergoing hematopoietic cell transplantation. We have recently published a case series highlighting suicidality in post-transplant patients, and are currently developing two protocols, one regarding psychiatric syndromes in adult transplant candidates with SCD and the other developing unique educational preparation materials for pre-HCT SCD patients and their families.
My other publications include themes of telepsychiatry satisfaction, ethics, and access to care. I am part of the interdisciplinary education group because of my great interest in including advanced practice providers into my working relationships and clinical and research teams.

---