One of ACLP's leading members will be working with a new school of medicine in the lower Rio Grande Valley on the border with Mexico during the year ahead.
It is the only medical school in South Texas, serving 1.7 million people (on the US side of the border) as well as an equal population across the Rio Grande in Mexico.
Rebecca Brendel, MD (below), will help integrate bioethics into the school's medical-psychiatric program, focusing on issues such as end-of-life medical decision-making.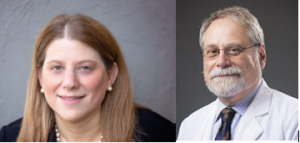 Henry Weisman, MD (above), director of the school's Psychiatry residency program, says: "Our medically under-served location at the US-Mexico border, health care disparities, cultural variables, and the needs of documented and undocumented immigrants raise frequent ethical questions."
The work is part of ACLP's annual funding of development projects.
Read more here.