WELCOME to the ACLP Bioethics SIG! Our mission is to bring together like-minded consultation-liaison psychiatrists who seek to address ethical challenges and dilemmas in the care of patients, and to promote the teaching of bioethics. The SIG provides:

A discussion forum for case dialog and bioethics-related news

The opportunity for collaboration in the development and presentation of symposia and journal articles

Face-to-face SIG meetings and occasions for networking at ACLP annual meetings
CO-CHAIRS OF THE BIOETHICS SIG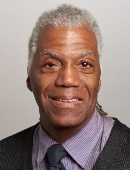 Kenneth Ashley, MD, ACPsych, FACLP, DFAPA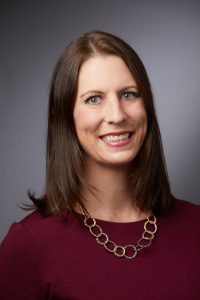 Shannon Mazur, DO
ECP Rotating Co-Chairs
Shafi Slodhi
(2019-2022)
Andrew Siegel, MD
(2017-2020)
Trainee Rotating Co-Chairs
Anita Chang, DO
(2017-2020)
Eric Rafla-Yuan, MD
(2016-2019)
Interest in bioethical issues and the Bioethics SIG has increased markedly over recent years. We continue to welcome new members, and attendance at SIG-sponsored symposia has increased over the years—at the 2013 Annual Meeting, we set a record with 116 attendees at our decisional capacity symposium. In 2012, the Academy sponsored a bioethics-focused visiting professorship at UCLA-Olive View (California).
We urge all professionals in the field of C-L psychiatry to attend our symposia and our meetings, and we welcome new members and their participation in our discussions.
News
High Honors
SIG founder Dr. Mary Ann Cohen was awarded the highest honor of the Academy of Consultation-Liaison Psychiatry, the Eleanor and Thomas P. Hackett Memorial Award, at the Academy's 2015 Annual Meeting in New Orleans, LA. Her award lecture was titled "Quiet, I Can't Hear You While I'm Listening" (Baron, 1985). Communication, Humanism, and HIV Psychiatry: A Paradigm for Psychosomatic Medicine.
On June 3, 2015, SIG member Maria Tiamson-Kassab, MD, FACLP, was awarded the 2015 Lifetime Scientific Achievement Award by New York's Society for Liaison Psychiatry (SLP) for her contributions to C-L psychiatry.
Updated Ethics Training Bibliography
The SIG's Bibliography Task Force has compiled an annotated list of ethics-related articles, books, and Internet resources available since 1999 that it selected as being especially important to students and faculty of CLP training programs. These resources supplement ACLP's first ethics training bibliography published in Psychosomatics in 1999. This new supplement will be updated regularly as a living, online document published on the ACLP website. See the bibliography here.
Join Us!
The primary means of communication among members of the Bioethics SIG is via listserv. Only members of the SIG may post and receive group messages, as well as view the archived postings. To join our SIG, please see How to Join a SIG.
We encourage all of our SIG members to also become a member of the Academy of Consultation-Liaison Psychiatry. The Academy is an organization that serves as an inspiration, a chance for networking, and a place to learn. Membership has many other advantages including a subscription to the Academy's journal, Journal of the Academy of Consultation-Liaison Psychiatry (previously known as Psychosomatics). For information about ACLP membership, please see Join ACLP.
Goals of the SIG
Provide a forum for exchange of ideas and address the challenges at the interface of bioethics and C-L psychiatry.
Provide education and training in bioethics for C-L psychiatrists.
Develop and present symposia and workshops on bioethics at the ACLP annual meeting.
Collaborate on research and publish work.
Encourage publication of complex bioethics case presentations with in depth analyses in the "Issues in Bioethics" section of the Journal.
Current SIG Activities

Quarterly Annotations on Journal Articles
Dr. Mary Ann Cohen is working with the ACLP Research & Evidence-Based Practice Committee to contribute to the quarterly selection of notable journal articles for the Bioethics category of the Quarterly Annotations on Journal Articles of Interest section of the ACLP website.

"Living" Ethics Training Bibliography
The SIG's Bibliography Task Force will continue to seek and select recently published journal articles to post to the new online supplement to ACLP's ethics-training bibliography, first published in 1999 in Psychosomatics. Being online, the supplement can be kept current. Contributions are welcome—please send your suggestions and details to bioethicsbiblio@clpsychiatry.org.

Web Page
SIG member Xavier Jimenez has accepted the appointment as editor of the new ACLP Bioethics SIG web page (this page). In addition to the listserv, we will be using this page for updates, communications, and educational materials.
A Brief History of the ACLP Bioethics SIG
In 2008, a reorganization of ACLP's committee structure led to the establishment of the Bioethics SIG. The SIG was originally the Bioethics Subcommittee, chaired by Dr. Maurice Steinberg until 2002 and by Dr. Mary Ann Cohen until 2008. Dr. Cohen continued as chair when the subcommittee became the Bioethics Special Interest Group.
In 2012, Dr. Rebecca Brendell joined Dr. Cohen as co-chair of the Bioethics SIG. In 2014, the SIG welcomed three additional co-chairs, rotating early career psychiatrists/trainees: Xavier Jimenez, MD; Maria Theresa ("Trixie") Mariano, MD; and David Sheski, MD (their terms expired in 2017). The following year, in 2015, fellowship trainee Monika Chaudhry, MD, joined as rotating co-chair until 2018.
The SIG has had, and continues to have, many of the most influential pioneers and prolific contributors to the field of bioethics, including Drs. Ned Cassem, Linda Ganzini, Cynthia Geppert, Donald Kornfeld, Cavin Leeman, Laura Roberts, Donald Rosenberg, Theresa Rummans, Maurice Steinberg, Ted Stern, Stuart Younger, Tom Wise, and others.