Welcome to the ACLP Psychological Considerations SIG!
CO-CHAIRS OF
THE SIG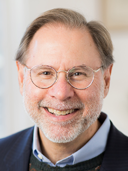 Craig Lichtman, MD, MBA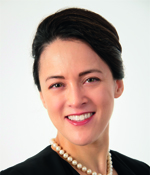 Janeta Tansey, MD, PhD, FAPA

Psychological aspects of consultation-liaison and psychosomatic psychiatry have long been recognized as important components of the work we do, crystalized by the bio-psycho-social model. The Psychological Considerations SIG has been evolving since 2006 in its mission to bring together like-minded C-L psychiatrists seeking to address psychological aspects of the care of patients, and to promote the teaching of psychological perspectives.
The goals of the SIG are to:
Provide education and training in psychological perspectives for C-L psychiatrists.
Develop and present symposia and workshops on psychological considerations of patient care at the CLP annual meeting.
Collaborate on research and publish our work, including complex case presentations or series with in-depth analyses.
We welcome new members! Joining is easy — see How to Join below.
SIG Meetings and Discussions
The Psychological Considerations SIG meets annually during the CLP annual meeting in November. We encourage new members to join us at our annual SIG meetings as well as to participate in ongoing communications and updates between meetings via our listserv, which provides a forum for discussion and development/presentation of symposia, as well as an opportunity for networking, collaborating, and writing.
NEWS
ACLP Conference:
Consultant-Liaison Psychiatry  – November 13-16, 2019
San Diego, California.
Psychological Considerations Bibliography
The members of the SIG have created a comprehensive bibliography of references relevant to the psychological management of complex clinical scenarios. Please feel free to utilize this as a resource for training or clinical work. See the Bibliography here.
NEW Clinical Case discussions: The SIG will be engaging in ongoing discussions of clinical case material via our listserv in order to foster collaboration, problem solving, and education. If you are interested in discussing a case in this format, please join the SIG and listserv.
HISTORY of the Psychological Considerations SIG
2006  The Psychodynamic Issues SIG was founded by Craig Lichtman, MD, MBA, the same year in which he presented a pre-conference course titled "The Psychoanalytically Informed Approach to the Medically Ill" at the Academy's 2006 Annual Meeting.
2010  The Psychodynamic Issues SIG merged with the Psychotherapy of the Medically Ill SIG, the latter chaired by Harold Bronheim, MD. The merged SIG became the Psychotherapeutic Approaches to the Medially Ill SIG, co-chaired by Drs. Bronheim and Lichtman.
2014  Dr. Bronheim stepped down as co-chair and Xavier Jimenez, MD, MA joined Dr. Lichtman as co-chair.
2015  In the spring, the name was changed to Psychological Considerations SIG. This new name is meant to capture not only psychotherapeutic/clinical interventions but also considerations ranging from mindfulness to countertransference, psychodynamics to CBT. This change is directly informed by the input gathered at our 2014 ACLP SIG meeting. In the fall of 2015, the SIG created its web presence (this page).
2022  Dr. Jimenez stepped down as co-chair and Janeta Tansey, MD, Ph.D. joined Dr. Lichtman as co-chair.

JOIN OUR SIG
We welcome new members and hope you join us at meetings and in discussions and collaborations. While membership in the Academy of Consultation-Liaison Psychiatry is not required, we encourage our SIG members to become ACLP members.
To join the ACLP, please see how under Join ACLP.
To join the SIG, see How to Join a SIG.