"Paradigm Shift Needed in AMA Consults"
A shift in the way Discharge Against-Medical-Advice (AMA) cases are conducted has been called for in a recorded ACLP presentation now on the Academy's website.
C-L psychiatrists are frequently required to intervene and make judgements, often at short notice and with little time, in hospital AMA consults that can prove adversarial and antagonistic, with both patient and clinical colleagues, at a stage when clinicians feel personally affronted by challenges to their authority.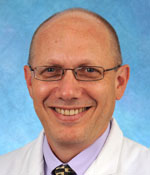 Donald Rosenstein, MD, FACLP, University of North Carolina at Chapel Hill, describes the situations faced by C-L psychiatrists as "inherently murky, messy, shades of grey" and calls for a paradigm shift in AMA consults, including new, less negative terminology, and criteria focused on shared decision-making.
A straw poll taken during the presentation at CLP 2018 showed that one-third of the audience spent more than 10% of each working day on consults over decisional capacity—and the demand is growing.
Their concern coincides with imminent policy changes from the American Psychiatric Association who are preparing updated guidelines for C-L psychiatrists on decisional capacity determinations.
The demographics
Statistics show that, across the US, an average of 1.1% of in-hospital patient discharges involve AMA decision-making. The rate appears to be increasing overall (by 1.9% per year), as a result of cases on medical wards, but decreasing within psychiatric units.
The highest profile of patients involved in an AMA are men, aged 40-49. Evidence also shows more AMAs among patients who:
Are socially or economically disenfranchised.
Are homeless.
Have HIV/AIDS, cirrhosis (particularly hepatitis C and alcoholic) or asthma.
A 10-year database study shows that the top five principal diagnoses in AMA cases are alcohol-related, substance-related and mood disorders.
Risks from AMA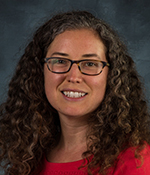 Emily Holmes, MD, MPH, Indiana University School of Medicine, describes risks to patients from AMAs:
Readmissions. Negative clinical outcomes, such as asthma exacerbation, have been evidenced. So, too, has controversy among medical staff who question whether patients who have previously discharged themselves should be afforded further treatment. In a 2017 survey, when asked whether AMA patients should lose their right to follow-up and medications, 38% of nurses and 22% of residents agreed.
Mortality. Research indicates increased mortality among AMA patients. In particular, fetal deaths are three times more likely—one contributor to AMA discharge is mothers needing to look after other children in the family.
Suicide. Patients who are discharged from a mental health hospital are at greater risk for suicide than patients who are being discharged from a medical hospital. However, a patient who is leaving the medical hospital against medical advice has a three times greater risk of suicide than a patient who is not leaving AMA. Leaving AMA places the patient at the same level of risk as a patient who is being discharged from a mental health hospital.
Current practices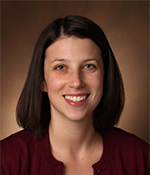 Sheryl Fleisch, MD, Vanderbilt Street Psychiatry, illustrates current practice in some AMA cases through a case study of a homeless man, admitted with acute liver failure, who angrily discharged himself from hospital in his manual wheelchair. He had been declared medically ready for discharge, but medical colleagues had wanted to get him to sign an AMA form—apparently to protect themselves. "It was kind of an AMA discharge, and kind of not," says Dr. Fleisch. The man left abruptly, without signing.
Clinical colleagues, however, had "felt the need to do an AMA" to deflect blame for potentially bad outcomes, or for a non-standard or unsafe discharge plan. They felt the need to demonstrate their ethical response and their own concern for the patient leaving; and to have it put on record that it was the patient's choice.
Signed AMAs do not protect staff from liability, says Dr. Fleisch. "What will always protect you legally is not being negligent."
She, too, has experienced physicians reluctant to provide a discharge plan or medications to patients who do not follow their advice. But there is no legislation, she contends, compelling clinicians to provide medications, or a discharge plan, in such cases.
From the patient's perspective, having an AMA on their health record may encumber them with a permanent stigma, such as unfulfilled treatment for schizophrenia, presumed still to be current on readmission.
An AMA issued in a confrontational situation also triggers mistrust of the medical system and decreases patient access to discharge plans because of affiliated "punishments" inherent in some AMA outcomes, such as:
"If you leave AMA, we cannot give you prescriptions for your medications or make outpatient appointments for you." Or: "If you leave AMA, your insurance will not pay for this stay."
"Signed AMAs do not protect staff from liability. What will always protect you legally is not being negligent."
—Dr. Fleisch
Important facts to consider, says Dr. Fleisch, are:
There are no identifiable medico-legal requirements to specifically designate a discharge as AMA.
There is no evidence that payment [for medical costs] after an AMA discharge is denied by private or government payers.
There is no evidence that provision of standard care (medication, proper discharge. planning) cannot be provided in AMA discharges.
How to play it
Ethical analysis in AMA consults depends on clinical and contextual details, says Dr. Rosenstein:
What, exactly, is the crisis?
How much time is available?
What "medical advice" is being rejected?
What are the risks of leaving the hospital?
Can the showdown be averted?
Is the patient's cooperation necessary for treatment?
Is harm reduction possible?
C-L psychiatrists faced with AMA challenges need to take time to understand the context of each case, says Dr. Rosenstein. Often, in a short space of time, "we are being asked in these cases to predict the future." We need to "slow things down" and buy time—sometimes by using a legal medical hold, available in some states—and adjudge whether physicians are prepared to "treat over objection." Sometimes, our judgement has to be between "wrongful life" and "wrongful death."
The full CLP 2018 session, The ABCs of AMA: The Epidemiology, Clinical Management, and Ethics of Against-Medical-Advice Consultations, including audience discussion, is available in the Live Learning Center here.