The Future of the Subspecialty: Meeting Update from ACLP president Rebecca Weintraub Brendel, MD, JD, FACLP, and CLP 2019 program chair Madeleine Becker, MD, FACLP
Come Early, Stay Late
Planning is well underway to make CLP 2019: The Future of the Subspecialty the most exciting annual meeting yet! Save the dates of Wednesday, November 13 to Saturday, November 16, 2019 to be sure you don't miss out on any of the innovative content and special events new to the meeting this year.
Be sure to keep the new meeting schedule in mind as you plan your travel:
Come early to join us on Wednesday morning, November 13, to take advantage of the free half-day Updates in C-L Psychiatry course for members who register for the annual meeting. Wednesday afternoon sessions will host a variety of outstanding and cutting-edge Skills courses. Stay tuned to coming issues of ACLP News to learn more about the Skills classes on tap for 2019.
This year, plan to stay until the end of the meeting on Saturday, November 16. This will be an especially exciting day with a formal annual meeting closing session followed by a reception lunch celebration for attendees to eat, drink, unwind, socialize and plan next collaborations. Stay tuned in coming months for more details.
The plenary sessions will focus on the meeting theme, bringing together leaders in psychiatry to predict and explore what the future holds for C-L psychiatry.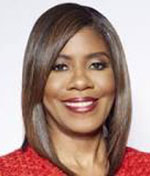 We will hear from the first female African-American president of the American Medical Association, psychiatrist and public health leader Patrice Harris MD, MA, about the current importance and potential future aspirations of psychiatry in the house of medicine.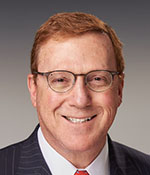 American Psychiatric Association CEO and medical director, Saul Levin, MD, will for the second year in a row join the opening session of our meeting to highlight the last year of accomplishments in C-L Psychiatry and deliver his vision of psychiatry and our subspecialty for the future.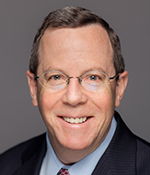 With all these predictions about the future, Edward Hundert MA, MD, a leader in higher education for more than two decades, and dean for medical education at Harvard Medical School, will engage the question of how medical schools will change to train the psychiatrist of the future.
In coming months, we will share the high-impact line-up for the Friday morning plenary sessions.
The meeting theme will extend into specially chosen general sessions. These presidential symposia will feature prestigious leaders in our field and will focus on important current and future issues in C-L psychiatry.
They will cover C-L subspecialty areas including cardiology, integrative medicine, women's mental health, oncology and transplant psychiatry. We will also feature essential C-L topics including delirium and also an important symposium on steroids. In addition, there will be a special session on wellness and professionalism.
These presidential sessions are designed to be relevant to all levels of our membership, from early career to expert. Stay tuned for more details.
The meeting will again highlight the talents of our special interest groups (SIGs). This year, they are bringing mentorship into action with a special SIG Mentorship Track for subspecialty early career and trainee attendees.
There are so many things to see and do in San Diego, and the weather is lovely in November, especially at our meeting venue, Sheraton San Diego Hotel & Marina, with water views nearly everywhere you turn. Book your travel and hotel arrangements soon! Book the conference hotel at tinyurl.com/CLP19hotel.