The Future of the Subspecialty: Meeting Update from ACLP president Rebecca Weintraub Brendel, MD, JD, FACLP, and CLP 2019 program chair Madeleine Becker, MD, FACLP
Register for CLP 2019!
And plan how you'll enjoy your spare time in San Diego
Registration is shortly to open for this year's ACLP meeting. CLP 2019, The Future of the Subspecialty, is on Wednesday, November 13 through Saturday, November 16, in San Diego. For registration details, visit this page of the CLP 2019 microsite.
You can also book your hotel room NOW at the conference venue, Sheraton San Diego Hotel & Marina—within easy reach of San Diego airport and with water views at almost every turn.
Make sure you also get your room in our block booking at the conference venue itself by visiting: tinyurl.com/CLP19hotel. The hotel is already 50% full.
Details to date of the business meeting have been in previous issues of ACLP News. This month Christina Bilyeu, MD, FACLP, chair, Local Arrangement Subcommittee of the Annual Meeting Commiittee, guides us through the local attractions to enjoy in your spare time.
San Diego is known for its beaches, parks, and near perfect weather. The half-day group activity this year will be a chartered trolley tour with Old Town Trolley Tours to some of the highlights of San Diego and Coronado. The half-day tour will start in the afternoon to enable both meeting attendees and their guests to come along.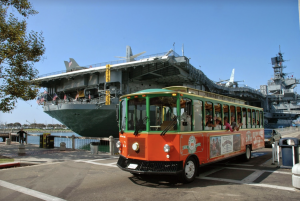 You and your guests can also look forward to: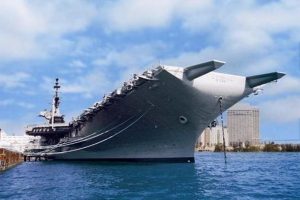 USS Midway Museum Take a trip through American naval history with admission to the USS Midway Museum in San Diego. This enormous ship, known as the longest-serving aircraft carrier of the 20th century, now offers a range of interactive exhibits, a self-guided audio tour, and numerous restored aircraft across its 4-acre (1.6-hectare) flight deck and sections below. It's an essential piece of San Diego's, and America's, military history. Tour cost is $21 and is for seven hours. Check out the details here.
San Diego Zoo Meet some of the world's most exotic animals with your admission ticket to the renowned San Diego Zoo, one of California's top family-friendly attractions. More than 4,000 animals representing 800 species live in this state-of-the-art zoo, including some that are rarely seen at other zoos. Admire the animals and go in-depth during daily keeper talks and guided bus tours. With mobile tickets, simply scan your phone for direct entry into the San Diego Zoo. Check out the details here.
San Diego Seal Tour Take in the highlights of San Diego Bay during a 90-minute sightseeing tour by amphibious vehicle. Travel on both land and water like a 'duck tour,' starting on the streets of Seaport Village and rolling down Harbor Drive alongside San Diego Bay. Transition into the water after departing Seaport Village. Cruise past the SeaWorld and Vacation Isle, experiencing the best of maritime San Diego on this fun and informative tour. Check out the details here.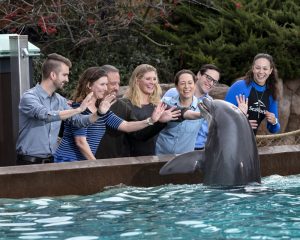 Sea World San Diego Explore the fascinating world beneath the waves as you spend the day with this admission to SeaWorld San Diego. Go nose-to-nose with a joyful dolphin, belly up with a gentle beluga whale, or waddle along near the sociable penguins. It's a park that's both fun and educational, making every encounter a new journey of discovery. Choose to upgrade your ticket with access to Aquatica San Diego, SeaWorld's new waterpark, or an all-day dining package! Check out the details here.
La Jolla From the crashing waves to the award-winning culinary creations, La Jolla sparkles with sights and attractions in a picturesque village where everything is immersed in a casual, relaxed luxury. Strolling through the village on "date night," or vacationing in one of the village's signature hotels, guarantees luxury and leisure with seaside serenity. Only minutes from downtown, La Jolla promises a sun-kissed Southern California experience like no other. Check out the details here.
Balboa Park Balboa Park is a 1,200-acre urban cultural park. In addition to open space areas, natural vegetation zones, green belts, gardens, and walking paths, it contains museums, several theaters, and San Diego Zoo. Check out the details here.

Gaslamp Quarter The Gaslamp Quarter is a lively downtown neighborhood, known for its nightlife. Clubs, dive bars, and cocktail lounges draw a young crowd, while the Spreckels and Balboa theaters have diverse programs of music, comedy and drama. There's a mix of chain and independent restaurants in the area, with many global options. Horton Plaza Park has grassy lawns, ice cream and coffee vendors, and an interactive fountain. Check out the details here.
If you missed our previous CLP 2019 updates, take a look at:
Eminent Speakers, FREE Update Courses…
More details of the business meeting will be in future issues of ACLP News.