From program chair Lisa J. Rosenthal, MD, FACLP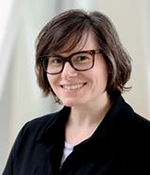 When a Physician Attempts Suicide
'There are unique issues to consider when asked to consult'
Just when you're recovering from plenary one's challenge of 'connecting your soul to your role,' you'll be faced with three more tasks at CLP 2021:
Describe the ways in which a physician patient who has attempted suicide may present in the emergency room, on a medical-surgical floor, or the intensive care unit.
Outline common transference talk and behaviors on the physician-patient's part and corresponding countertransference thoughts and actions in the treating psychiatrist.
Enumerate interviewing tips, interventions and strategies that are helpful in evaluating and providing exemplary care to physicians who have attempted suicide.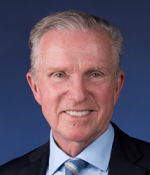 Fortunately, plenary speaker two—Michael Myers, MD, DLFAPA—will be on hand to help.
"There are unique issues to consider when asked to consult on a physician who has attempted suicide," says Dr. Myers.
Some of these are:
An interior sense of diminishment and naked vulnerability in the physician patient.
Ambivalence about the need for psychiatric assessment.
Mistrust of (and hostility toward) the well-intentioned consulting psychiatrist.
Shame and guilt about "failing" and not dying.
Denying, lying about, and minimizing the magnitude of one's suicidality.
Constricted ability (depending upon the underlying psychiatric illness and other suicidal drivers) to accurately and authentically engage in the consultation.
Classic transference and countertransference dynamics when one physician treats another.
"I will offer suggestions and make recommendations," says Dr. Myers, "but most important, invite questions and engage in a dialogue with attendees about this most critical, and often life-saving, role of the C-L psychiatrist."
Dr. Myers is Professor of Clinical Psychiatry at SUNY Downstate Health Sciences University in Brooklyn NY and a former Vice-Chair Education and Director of Training in the Department of Psychiatry and Behavioral Sciences.
He is the author or co-author of nine books and more than 150 articles, book chapters, letters, book reviews, and eight videotapes covering a range of topics in Psychiatry.
His three most recent books are Becoming a Doctors' Doctor: A Memoir, Why Physicians Die by Suicide: Lessons Learned from Their Families and Others Who Cared and The Physician as Patient: A Clinical Handbook for Mental Health Professionals (co-authored with Glen Gabbard, MD).
Dr. Myers is a past-president of the Canadian Psychiatric Association and is a Distinguished Life Fellow of both the CPA and the American Psychiatric Association. He is also a Fellow of the New York Academy of Medicine and a Life Fellow of the Royal Society of Medicine in England.
Dr. Myers is a specialist in physician health. He was in half-time private practice for 35 years until 2008. For the last 20 years his practice was limited to the treatment of medical students and physicians—and their families. He serves on the Advisory Board to the Committee for Physician Health of the Medical Society State of New York.
Passionate about physician health advocacy, he writes a bi-monthly blog on physician health for Psych Congress Network and lectures extensively throughout North America and beyond.
Dr. Myers' presentation, When a Physician Attempts Suicide: Challenges for the Consultation-Liaison Psychiatrist, is the second of six plenary sessions at CLP 2021. The first plenary was announced in ACLP News July. More plenaries will be featured in future editions of ACLP News.
Registration is open for the virtual CLP 2021, Register at: tinyurl.com/clp2021virtual
All rates have been held at the same level as for the 2020 virtual annual meeting. But this year, all those who are registered at the time of the meeting on November 10-12 will automatically be entitled to a grant of up to $100 towards their registration for the 2022 annual meeting scheduled in person in Atlanta, Georgia. (The grant is non-transferable, cannot be combined with other offers, and has no value without CLP 2022 registration.)