From program chair Lisa J. Rosenthal, MD, FACLP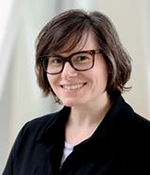 A Healthier Future for All
'The COVID-19 pandemic has disproportionately impacted communities of color and the under-served, highlighting the "fault lines" in the US health system, including devastating health disparities. 
Yet, this pandemic has also demonstrated the unfaltering altruism of clinicians who are providing compassionate care despite substantial risks to their own health, as well as the power of science to find better treatments and new vaccines. 
The "lessons learned" during this once-in-a-century pandemic must never be forgotten. They are a call to action for each of us to examine our core values and embrace our leadership roles, with the goal of "building back better" to strive for a more equitable, accessible, and affordable health system that envisions a healthier future for all.' 
That is the powerful message to be delivered at CLP 2021 by the third of our plenary speakers, announced today. (See: ACLP News, July and August, for the first two.)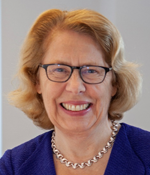 In her presentation, COVID-19 and Our Core Values: Catalyzing the Call for Health Equity, Claire Pomeroy, MD, MBA, president of the Albert and Mary Lasker Foundation, says: "The pandemic has exacted a toll on the physical and mental health of our communities and ourselves. It has also highlighted depths of strength and dedication among health care workers, reflecting the best of our profession.
"Catalyzed by these profound events, participants are urged to examine their own core values, apply the 'lessons learned' from battling COVID-19, and determine how they can strive to re-design our health systems to ensure a more just, healthier future for all."
Speaker biosketch
Dr. Pomeroy works to advance the Foundation's mission to "improve health by accelerating support for medical research through recognition of research excellence, advocacy, and education."
An expert in infectious diseases, Dr. Pomeroy is a long-time advocate for patients, especially the under-served and those with HIV/AIDS. She passionately supports ongoing investment in the full range of research. She has a special interest in public health and health care policy, with a focus on the social determinants of health. She has published more than 100 articles and book chapters and edited three books.
Dr. Pomeroy serves on the Boards of Morehouse School of Medicine; Science Philanthropy Alliance; iBiology/Science Communication Lab; Center for Women in Academic Medicine and Science; Sierra Health Foundation, Haemonetics Corporation, and Becton Dickinson & Company.
She was inducted into the National Academy of Medicine in 2011 and received an honorary Doctor of Science degree from University of Massachusetts Medical School in 2016. 
Dr. Pomeroy received bachelors and medical degrees from the University of Michigan and completed residency and fellowship training in internal medicine and infectious diseases at the University of Minnesota. She earned an MBA from the University of Kentucky. She has held faculty positions at the University of Minnesota, University of Kentucky and University of California (UC) Davis. She served as vice-chancellor and dean of the UC Davis School of Medicine from 2005 through 2013. She became president of the Lasker Foundation in June 2013.