New Approach to Long-Acting Antipsychotics Could Be Under Way
'We have to think about how to make LAIs accessible including in emergency settings'
The take-up of long-acting injectable antipsychotics (LAIs) among patients with early-phase schizophrenia was discussed at a National Emergency Psychiatry Journal Club attended by members of the Emergency Psychiatry Special Interest Group (SIG).
It left club organizer Scott Simpson, MD, MPH, FACLP, among others, feeling uncertain: "I find myself pondering how we approach these medications now," he says.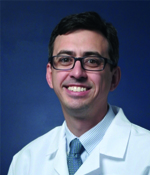 Dr. Simpson, also chair of ACLP's Guidelines & Evidence Based Medicine Subcommittee, says before the discussion he was often wary of administering LAIs routinely in emergency and crisis settings given the difficult of tracking patients afterwards. But afterwards, "the benefits of these treatments for patients even early in treatment is so clear, we have to think about how to make LAIs accessible including in emergency settings."
The journal club, with just over 100 members working mostly in emergency hospital units, chooses papers pertinent to their work to discuss each month.
In May, they debated research by John Kane, MD (Departments of Psychiatry and Molecular Medicine, The Donald and Barbara Zucker School of Medicine, New York), et al, derived from the recruitment phase of the PRELAPSE [The Prevention of Relapse in Schizophrenia] trial which showed that some patients with early onset schizophrenia were prepared to accept LAIs.
Club member Abigail Dahan, MD, guided the group through the study among patients aged 18-35 years with a DSM-5 diagnosis of schizophrenia and less than five years of lifetime antipsychotic use who were recruited between December 2014 and December 2016.
At the 19 US outpatient clinics randomized to provide LAI antipsychotic treatment, 576 potential participants were identified who met inclusion criteria. Of these, 83 (14.4%) declined participation because they would not consider LAI antipsychotic treatment; and 165 (28.6%) declined for other reasons, resulting in 328 providing written study consent.
Thirty-nine consenting participants did not complete an evaluation, and 55 were found not to meet criteria, resulting in a final sample of 234 participants, of whom 213 accepted at least one LAI antipsychotic injection during their first three months of participation.
The researchers concluded: "Large numbers of early-phase patients with schizophrenia were willing to participate in a LAI antipsychotic trial and, by inference, in non-study LAI antipsychotic treatment. LAI antipsychotic-focused staff training has the potential to substantially enhance the use of LAI antipsychotics."
The outcomes are important, they say, because LAIs can potentially reduce hospitalization risk by enhancing medication adherence, but are rarely considered for early-phase schizophrenia treatment. LAI use in this sample produced a "significant and clinically meaningful" 44% reduction in the incidence rate of first hospitalization and an NNT [number needed to treat] of 7 for the prevention of hospitalization.
"Long-acting formulations are infrequently used in early-phase treatment, and the association between their use and decreased hospitalization risk can have implications for individual treatment decisions and public health efforts," say the researchers.
"The prevention of relapse and hospitalization in schizophrenia is a major public health challenge. Antipsychotic medications reduce the relapse risk compared with placebo with an NNT of 3, and epidemiological studies find substantial reductions in all-cause mortality compared with no use. LAIs are superior to oral counterparts in this regard."
The PRELAPSE study began in December 2014, was completed in March 2019, and was conducted in 39 mental health centers in 19 US states. Aripiprazole monohydrate had to be prescribed within US Food and Drug Administration-approved guidelines. It was the first large-scale, multisite LAI study for patients with early-phase schizophrenia conducted in the US.
"Many attribute the low rate of LAI use in clinical practice to patient refusal," say the researchers. "However, PRELAPSE demonstrates that, with proper training, practitioners are able to communicate potential advantages of LAIs, even in early illness stages, and engage patients in shared decision-making resulting in high acceptance rates.
"Antipsychotics should be reserved for those for whom there is a clear indication for ongoing treatment. Once that decision is made, the question becomes with which formulation is the patient most likely to derive the benefits intended.
"The use of LAIs does not deprive patients of autonomy or choice. The choice is made each time an injection is administered. As part of any such discussion with patients, the phenomenon of non-adherence needs to be normalized and destigmatized. It is human nature to have difficulty taking medication on a long-term basis, regardless of the illness and medication type."
However, they add: "The recommendation of LAIs should not be construed as a pejorative or punitive stance, which can undermine the therapeutic alliance. Additionally, it should be recognized/acknowledged that even with guaranteed antipsychotic medication, some patients with schizophrenia will require hospitalization because of symptoms other than psychosis or from a relapse of psychotic symptoms."
If you would like to join the journal club contact Scott Simpson at: scottasimpson@gmail.com
"The benefits of these treatments for patients even early in treatment is so clear."