IN THIS ISSUE: Q&S Leadership | 988 | ERAS | APA Elections | A&E Abstracts 
988: A Turning Point in US Mental Health History

The 988 Suicide and Crisis Lifeline went live last July, replacing the National Suicide Prevention Lifeline (1-800-273-TALK) and marking a turning point in mental health history in the US.
Millions of individuals in crisis have reached out each year to the former NSPL, and use of the line after transitioning to 988 increased by 40% in the first week alone.
However, some health care clinicians and patients still have questions and criticisms, so let's tackle them:
Q: What is 988?
A: 988 is a three-digit calling code accessible 24/7 from all 50 states and all five US Territories for the purposes of immediate mental health support for any kind of mental health crisis or emotional distress, including suicide prevention and substance use crises. Anyone can call 988 for themselves, or for someone they are concerned about.
Q: How do I reach 988?
A: You can reach 988 via phone, text, or web-based chat at 988lifeline.org. Call services are available in English, Spanish via bilingual counselors, and other languages via interpreter.
Q: Is 988 free?
A: All 988 support and services are provided at no charge; however, standard data rates from telecommunication mobile carriers may apply to those who text to the lifeline. This means that if you are on a phone plan that charges per minute, or per text, 988 calls and texts may not be exempt.
Q: What specialized services are available through 988?
A: There are a small number of specialized services available to individuals reaching out to 988, including for veterans (via the Veterans Crisis Line) and LGBTQ+ people (via The Trevor Project). Some states have added additional resources, such as the Native and Strong line in Washington state for indigenous people. These services are typically available by selecting an option after calling or texting to 988.
Q: Where are 988 crisis counselors located? What training do they have?
A: Crisis counselors are located at one of the 200+ crisis call centers around the country. Training is center-specific, but must meet accreditation standards and national Lifeline Suicide Risk Assessment standards. More work is being done in this area to standardize and improve training.
Q: Are calls to 988 confidential?
A: All contacts with the Lifeline from people seeking help are treated as confidential, similar to other protected health information. This means that information about callers/chatters/texters will not be shared outside the Lifeline without documented consent from the person seeking help, except in cases where there is imminent risk of harm to self or someone else, or where otherwise required by law. Currently, less than 2% of 988 contacts are referred to 911 for cases of life-threatening emergencies, for example to activate an EMS response if an individual has already taken an overdose. Additionally, individuals do not have to share any identifying information in order to receive help through 988.
Q: How is 988 supported?
A: 988 is supported through partnerships between the federal government and states. The Biden Administration intends to increase funding over 20-fold from prior levels. States have an additional new option of adding a small fee to phone bills, similar to the 911 phone fees that exist in all states. Unfortunately, only five states (CA, CO, NV, WA, VA) have implemented this support so far. A state-by-state map of 988 legislation is maintained by the National Alliance on Mental Illness and can be accessed here.
Q: Is 988 connected to on-the-ground support, such as a mobile crisis team?
A: The goal of the US Substance Abuse and Mental Health Administration is for 988 to connect directly to further local support, but current capabilities vary by region. In some jurisdictions, 988 is currently able to directly dispatch a mobile crisis team if needed. Further advocacy and funding are needed to ensure a consistent and clinically appropriate response nationwide.
Q: What are some next steps in 988 implementation?
A: Although promising, there are a number of steps needed to fully implement 988 and the crisis continuum of care throughout the country. One item needing federal action is geolocation-based routing. Currently, calls to 988 route via area code. Geolocation-based routing would allow calls to route to the nearest 988 call center by geographic proximity, thereby allowing connection with local resources, which may include mobile crisis response or other wrap-around services.
Another area where critical review is needed is the interface between 988 and 911. Additional work is in progress to ensure that referrals to 911 are used judiciously and only when absolutely necessary.
An interesting and recent update to this comes from the Civil Rights Division of the Department of Justice, which has stated that jurisdictions that do not make available crisis services or other reasonable modifications in order to appropriately respond to the needs of an individual in crisis are in violation of the Americans with Disabilities Act. 
Psychiatrists should generally be aware of 988 as a resource for patients and local capabilities for clinically-focused crisis care, such as mobile crisis teams and crisis centers. As these develop further, reliance on 911 to provide triage and care for psychiatric patients should remain a last resort. There is a need for education and advocacy to ensure that clinically appropriate care is available to patients no matter what area of the country they live in.
Additionally, psychiatric leadership is needed to ensure that the services provided through the crisis continuum of care are effective and reliable for all. C-L psychiatrists, whose expertise includes navigating juxtaposed systems of care, may be ideally suited to overseeing and leading this care, just as emergency physicians direct EMS services.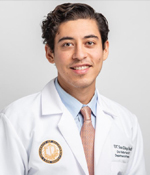 Information and comment here have been provided by ACLP member Eric Rafla-Yuan, MD, a California physician and a diplomate of the American Board of Psychiatry and Neurology. He is a voluntary assistant clinical professor in the Department of Psychiatry at the University of California San Diego, where he founded and led the Psychiatry residency diversity committee. He currently sits on the APA Council of Advocacy and Government Relations, and previously held leadership roles with the San Diego Psychiatric Society, California State Association of Psychiatrists, and was the resident co-chair of the ACLP Bioethics SIG. His research focuses on policy and structural drivers of health outcomes, including work on 988 and clinical crisis services. He is the chair of APA's Caucus on the Social Determinants of Health, a delegate in the American Medical Association's House of Delegates, and served as Health Counsel in the US House of Representatives during the 117th session of Congress.